Volta
Being one of the world's leading suppliers of components for custom liquid cooling systems, EK Water Blocks on occasion release some rather exotic products. This week the company launched the new EK-FC GV100 Pro, its 2nd Generation water block for cards based on NVIDIA's GV100 graphics processor. The product features design elements that could eventually be adopted on other water blocks form EKWB, but which are for now reserved to the newly announced 'Water Block for Professionals'. The EK-FC GV100 Pro water block is comprised of a cold plate made of nickel-plated electrolytic copper as well as a top cover made of industry grade stainless steel, and are both sealed together using EPDM O-rings. The cold plate covers the entire surface of NVIDIA GV100-based cards...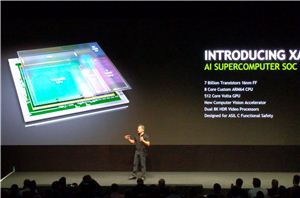 Ever since NVIDIA bowed out of the highly competitive (and high pressure) market for mobile ARM SoCs, there has been quite a bit of speculation over what would happen...
36
by Ryan Smith on 9/28/2016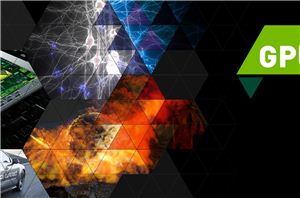 In something of a surprise move, NVIDIA took to the stage today at GTC to announce a new roadmap for their GPU families. With today's announcement comes news of...
68
by Ryan Smith on 3/26/2014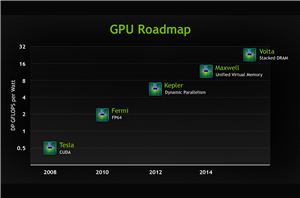 As we covered briefly in our live blog of this morning's keynote, NVIDIA has publically updated their roadmap with the announcement of the GPU family that will follow 2014's...
17
by Ryan Smith on 3/19/2013