Ryzen 7 7800X3D
In February, AMD released the first parts in its highly anticipated Ryzen 7000X3D series. This new line combines AMD's 3D V-Cache packaging with high-performance and highly efficient Zen 4 cores. Two out of the three X3D series processors were available for the initial launch, including the flagship Ryzen 9 7950X3D and the slightly lower-spec Ryzen 9 7900X3D. However, AMD may have saved the best for last. Today, we will be looking at the third sibling from the Ryzen 7000X3D line-up, the long-awaited Ryzen 7 7800X3D. The AMD Ryzen 7 7800X3D is the direct successor to last year's highly successful Ryzen 7 5800X3D, boasting 8 Zen 4 CPU cores, a base core frequency of 4.2 GHz, and a boost clock of up to 5.0 GHz. But...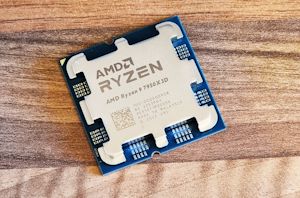 This week is the long-awaited launch of AMD's second generation of V-Cache equipped consumer chips, the Ryzen 7000X3D family. Aimed primarily at gamers, tomorrow morning AMD will be releasing...
123
by Gavin Bonshor on 2/27/2023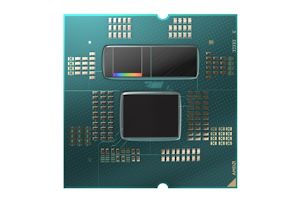 During Computex 22, AMD showcased its updated CPU roadmap going through 2024, which yielded some exciting propositions to the desktop processor market. One of those products highlighted was a...
48
by Gavin Bonshor on 1/4/2023