Rivet Networks
News hot off the wire is that Rivet Networks, the company behind the Killer range of accelerated networking products and analysis tools, is being acquired by Intel. The two companies have been working very closely of late, using a unified silicon strategy for the latest gigabit Ethernet networking silicon and also Wi-Fi 6 add-in cards and CNVi CRF modules for laptops. This new acquisition for Intel will enable an element of Ethernet traffic monitoring and optimization the portfolio has not had before, but it will be interesting to see how Intel hands the acquisition compared to when Qualcomm Atheros acquired Rivet Networks some years ago.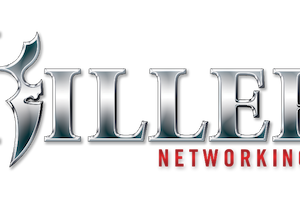 This year Computex is full of launches, and the land of network controllers is no exception. Rivet Networks, who makes the Killer line of enhanced NICs, is updating its...
20
by Ian Cutress on 5/30/2019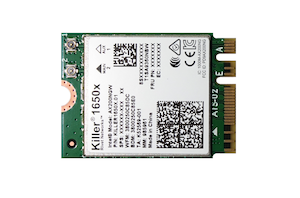 One of the core criticisms of the Killer networking hardware has been hardware reliability and drivers. On the last generation product, the company did away with those by working...
32
by Ian Cutress on 4/15/2019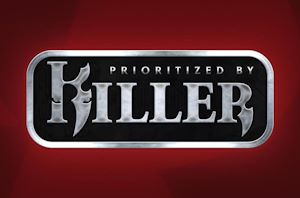 The Killer brand of networking controllers and Wi-Fi modules have been a constant part of the computing ecosystem for over a decade. As of late, the value-add of their...
13
by Ian Cutress on 1/8/2019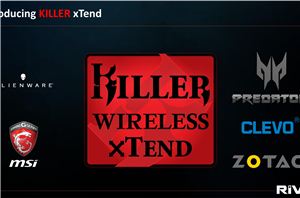 There has been several times in this life as a technology journalist when expanding my wireless network would have helped what I do. However, as is usually the case...
7
by Ian Cutress on 6/4/2018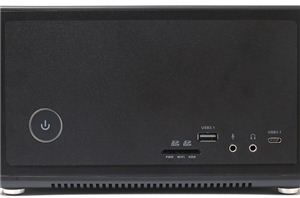 ZOTAC announced plans to upgrade its flagship ZBOX MAGNUS SFF gaming systems/barebones with Rivet Networks' Killer network controllers. The first systems to get the new chips will be demonstrated...
7
by Anton Shilov on 6/4/2018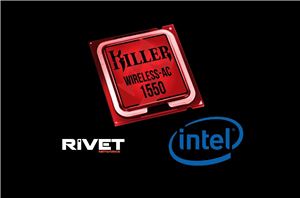 LAS VEGAS, NV — One of the main criticisms about the Killer network controllers, either wireless or wired, is that they aren't Intel. The hardware isn't Intel, or the...
19
by Ian Cutress on 1/8/2018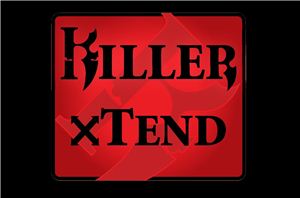 Imagine the scenario where you have a monster gaming PC, but you also use the same area to support a few internet connected consoles. Or that the Wi-Fi router...
4
by Ian Cutress on 5/30/2017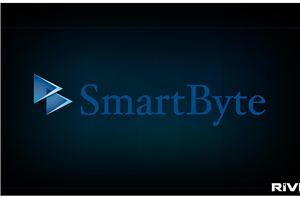 In recent quarters, we have seen a change in the laptop landscape of Intel and Realtek networking options. A few OEMs, particularly Dell, are now implementing Killer networking on...
11
by Ian Cutress on 5/30/2017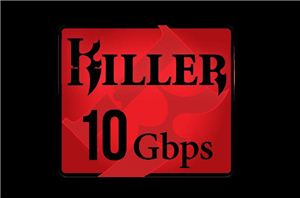 As part of several announcements today, Rivet Networks (the company behind the Killer branded network controllers, and formerly a brand under Qualcomm) is starting their Computex news with software...
4
by Ian Cutress on 5/30/2017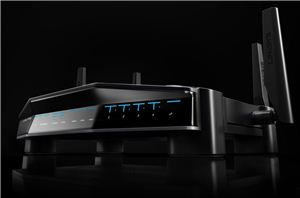 Rivet Networks, the company behind the Killer brand, has been on a roll lately with the launch of a new Ethernet controller (E2500) back in September 2016. Killer's selling...
22
by Ganesh T S on 1/9/2017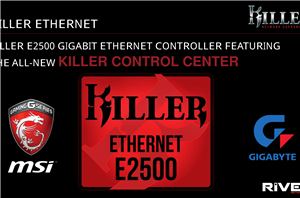 The Killer brand of network controllers is evolving. The original company, Bigfoot Networks, launched on FPGAs over a decade ago, with super large heatsinks (that are now collectors' items)...
50
by Ian Cutress on 9/15/2016