PS5008-E8
Panasonic has unveiled its first external SSDs featuring a Thunderbolt 3 interface. Panasonic's Thunderbolt 3 Compact Lightweight Portable SSD enables the company to offer high-performance storage devices for its TB3-enabled PCs. However, it looks like the device was not originally designed by Panasonic. Panasonic's Thunderbolt 3 Compact Lightweight Portable SSD will be available in 512 GB (RP-SBD 512P3) and 1 TB (RP-SBD 1TBP3) configurations, which will offer up to 1500 MB/s sequential read performance and up to 1000 MB/s sequential write performance. The device is bus-powered and does not need any external power bricks. Measuring 102×40×14.4 mm and weighing around 90 grams, the Thunderbolt 3 Portable SSD can easily fit into a pocket. As for rigidity, the drives come in an aluminum enclosure and can...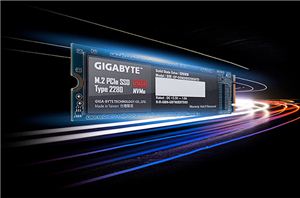 GIGABYTE this week expanded its lineup of SSDs with its new M.2 PCIe drives. The company keeps its cautious approach to the storage market and for now continues to...
12
by Anton Shilov on 9/20/2018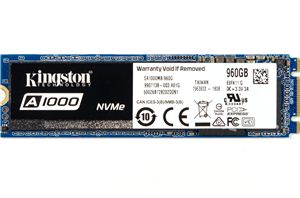 Kingston's first low-end NVMe SSD is the A1000, using Toshiba's latest 64-layer 3D TLC NAND and the Phison E8 controller. The price isn't quite down to SATA SSD levels...
26
by Billy Tallis on 7/2/2018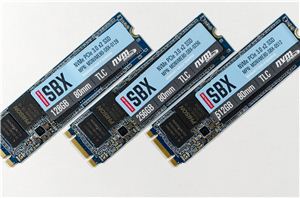 The MyDigitalSSD SBX is one of the first SSDs to use a controller designed for low-end NVMe SSDs. The combination of the Phison E8 controller and Toshiba's 64-layer 3D...
46
by Billy Tallis on 5/1/2018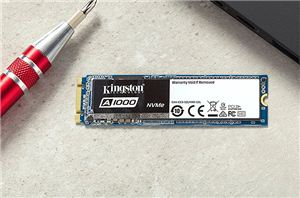 Solid-state drives with a PCIe interface have become standard storage solutions for enthusiast-grade PCs these days. By contrast, gamers with budget constraints tend to buy SSDs featuring a SATA...
6
by Anton Shilov on 4/6/2018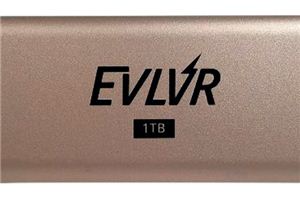 LAS VEGAS, NV — Patriot has introduced a rather rare product, an external SSD with a Thunderbolt 3 interface. The Patriot EVLVR offers up to 1 TB capacity, up...
3
by Anton Shilov on 1/9/2018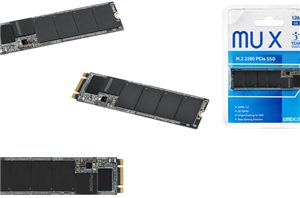 Phison has been sampling its entry-level PS5008-E8 NVMe SSD controller for well over a year now, and a number of its partners have demonstrated their drives featuring the chip...
4
by Anton Shilov on 12/7/2017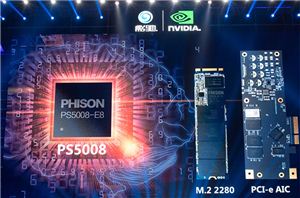 GALAX is a relatively well-known name in the world of video cards because the company offers a lot of non-reference graphics based on NVIDIA GeForce GPUs. In the recent...
14
by Anton Shilov on 12/21/2016