Palit
Passively-cooled video cards are rather rare these days, as the bulk of the market has made peace with today's dual fan actively cooled cards. Luckily, there are a still a few companies releasing passive designs, such as Palit Microsystems, who has introduced its fanless GeForce GTX 1650 KalmX. The Palit GeForce GTX 1650 KalmX (NE5165001BG1-1170H) uses a custom PCB and comes with a sizable passive cooling solution. The double-wide heatsink incorporates a pair of heatpipes, and is considerably taller than the card as well. All told, with the heatsink factored in, the card measures 178 mm long and is 138 mm high. And unsurprisingly, given the strict thermal limitations in play, Palit is playing things conservatively here, and the card runs at NVIDIA official GTX...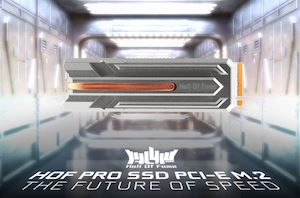 GALAX has introduced its new flagship SSDs featuring a PCIe 4.0 x4 interface and sequential read performance of up to 5 GB/s. The new HOF Pro M.2 drives will...
14
by Anton Shilov on 7/9/2019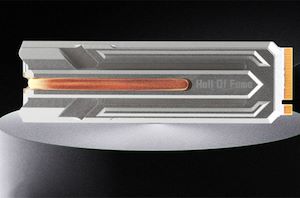 Palit Microsystems, which owns a number of GPU brands, entered SSD market a little more than two years ago with entry-level offerings to simplify product development and avoid competition...
22
by Anton Shilov on 3/28/2019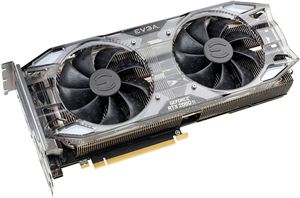 Following NVIDIA's announcement of its latest GeForce RTX 20-series GPUs on Monday, its board partners also introduced their custom-built offerings based on the new processors. As is usually the...
48
by Anton Shilov on 8/23/2018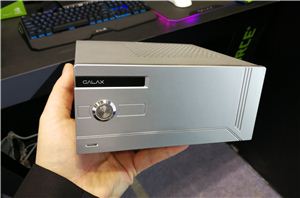 GALAX and KFA2 have announced their first external graphics solutions for laptops and SFF PCs with a Thunderbolt 3 interconnection. The SNPR External Graphics Enclosure, equipped with a GeForce...
22
by Anton Shilov on 11/24/2017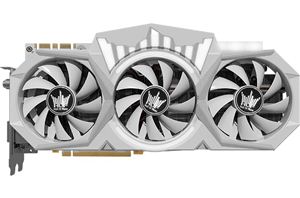 Palit Microsystems plans to release a new factory-overclocked limited edition graphics adapter based on NVIDIA's GeForce GTX 1080 Ti GPU under its GALAX and KFA2 brands. The card was...
13
by Anton Shilov on 5/4/2017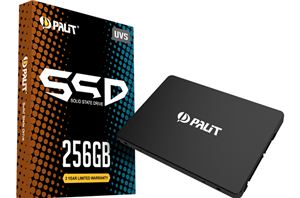 Palit has announced two families of SSDs that it plans to sell under its own brand. The new drives are aimed at entry-level and mainstream gaming PCs, and will...
27
by Anton Shilov on 4/3/2017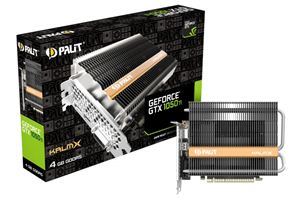 Palit has quietly launched a passively-cooled graphics card based on NVIDIA's GeForce GTX 1050 Ti GPU. The sizeable board uses a large aluminum heatsink with heat pipes and requires...
24
by Anton Shilov on 2/7/2017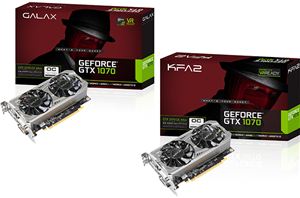 Palit has quietly released a GeForce GTX 1070-based video card for Mini-ITX systems under the GALAX and KFA2 brands. The product uses a unique PCB design and will be...
18
by Anton Shilov on 2/4/2017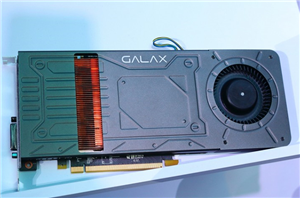 GALAX has developed a GeForce GTX 1070 graphics card with an ultra-slim one slot wide cooling system. The industry's first single-slot GeForce GTX 1070 is understood to be released...
28
by Anton Shilov on 12/20/2016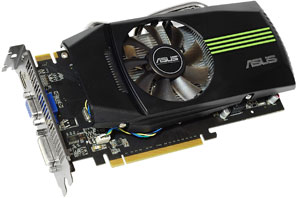 Wrapping up our two part series about NVIDIA's new GeForce GTS 450, we have our in-depth look in to the vendor cards. As was the case with the GTX...
17
by Ryan Smith on 9/13/2010