Orin
Nvidia's Orin SoC chipset had been on Nvidia's roadmaps for over 2 years now, and last December we got the first new details of the new automotive oriented silicon chip, revealing characteristics such as it containing 12 core cores of Arm's newest "Hercules" microarchitecture (A77 successor). Orin is meant to be the heart of Nvidia's upcoming DRIVE automotive platforms, and today the company is ready to reveal a few more important details such as the scalability of the SoC and the different DRIVE solutions. NVIDIA ARM SoC Specification Comparison Orin Xavier Parker CPU Cores 12x Arm "Hercules" 8x NVIDIA Custom ARM "Carmel" 2x NVIDIA Denver + 4x Arm Cortex-A57 GPU Cores Ampere iGPU (?? cores) Xavier Volta iGPU (512 CUDA Cores) Parker Pascal iGPU (256 CUDA Cores) INT8 DL TOPS 200 TOPS 30 TOPS N/A FP32 TFLOPS ? 1.3 TFLOPs 0.7 TFLOPs Manufacturing Process 7nm? TSMC 12nm FFN TSMC 16nm FinFET TDP ~5-45W 30W 15W Specifications wise...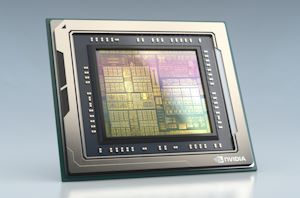 While NVIDIA's SoC efforts haven't gone entirely to plan since the company first started on them over a decade ago, NVIDIA has been able to find a niche that...
33
by Ryan Smith on 12/18/2019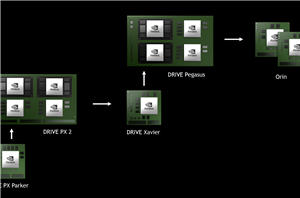 As part of this week's GTC 2018 keynote address, NVIDIA CEO Jen-Hsun Huang quickly touched upon the future of NVIDIA's ARM SoC lineup. While the company no longer publicly...
43
by Ryan Smith on 3/29/2018