OMAP
A month ago we saw weeks old OMAP 5 silicon running at CES. Earlier this week we got a chance to see TI's OMAP 5 reference platform playing back 1080p video. As a refresher, OMAP 5 features two ARM Cortex A15 cores and is widely expected to offer a significant performance improvement over current A9 based designs. Cortex A15 is a much wider OoO superscalar architecture than the Cortex A9, drawing obvious comparisons to Qualcomm's Krait. We still don't know a lot about Krait's internals so I believe a direct comparison between the two is still premature. There's also the issue of availability. OMAP 5 is expected to ship in devices next year, although we may see some customer announcements/demos before the end of...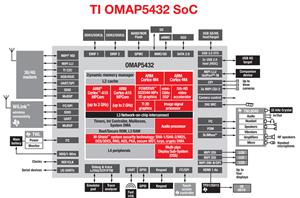 We weren't allowed to take photos but we've just seen TI's OMAP 5 reference platform up and running Ice Cream Sandwich with full GPU acceleration enabled. The 28nm chip...
13
by Anand Lal Shimpi & Manveer Wasson on 1/12/2012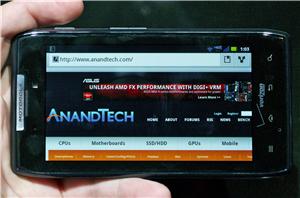 Unlike some prior events, reps were more than happy to let us get our grubby mits on the devices. Even going so far as to let us run benchmarks...
15
by Jason Inofuentes on 10/18/2011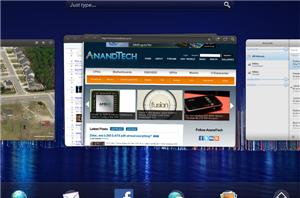 There's a whole lot of misinformation on the web right now about reasons why HP had troubles with the TouchPad and eventually had to abandon the entire webOS hardware...
79
by Anand Lal Shimpi & Brian Klug on 8/19/2011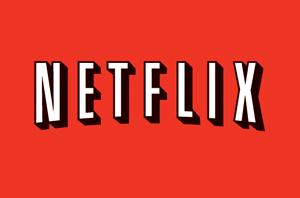 Last week, TI Invited me out to their Dallas, Texas headquarters as part of an editors day. There they showed and talked about a number of exciting projects, including...
23
by Brian Klug on 7/5/2011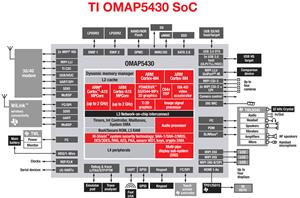 TI sure does have impeccable timing. Not 12 hours after we published our LG Optimus 2X and NVIDIA Tegra 2 review, complete with a discussion of the 2011 SoC...
40
by Anand Lal Shimpi on 2/7/2011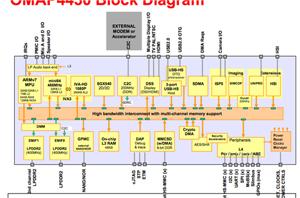 Next year is looking to be a very important year for smartphone and tablet performance. Just as we saw widespread migration to the ARM Cortex A8 and Qualcomm Scorpion...
39
by Anand Lal Shimpi on 12/8/2010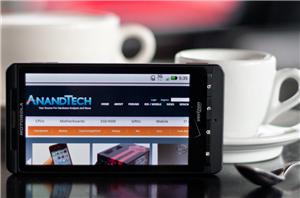 There's a divergence in the smartphone world. Some devices are either maintaining or shrinking overall size in an attempt to become more convenient to carry around. Although it's not...
89
by Brian Klug on 7/20/2010