Netflix
Undocumented in last week's release of Radeon Software 18.4.1 Adrenalin Edition, AMD's newest driver has brought beta support for PlayReady 3.0, Microsoft's video playback DRM solution, to Polaris GPUs. First noticed by users successfully streaming Netflix 4K on Radeon Polaris video cards, AMD has since confirmed this functionality. AMD noted that a WHQL-certified driver providing production-ready PlayReady 3.0 support will be released in the near future. Taking a step back, 18.4.1's beta PlayReady 3.0 support for Polaris is in line with AMD's previous guidance on the matter, where PlayReady 3.0 support was to come with driver updates this year. That being said, production-ready PlayReady 3-capable graphics drivers for Ryzen desktop APUs were originally intended in early Q2, an announcement quietly made alongside the launch of...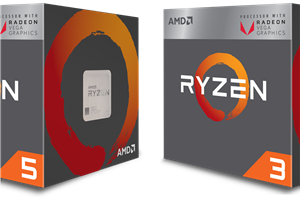 For the recent launch of AMD's Ryzen 5 2400G and Ryzen 3 2200G APUs, our review found that AMD raised the low-end integrated graphics bar to a new level...
23
by Nate Oh on 2/16/2018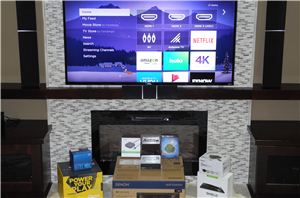 The days of bulky home-theater PCs (HTPCs) with built-in tuners, optical disc drives, and integrated media storage capabilities are long gone. In 2017, advancements in the media / home...
191
by Ganesh T S on 12/26/2017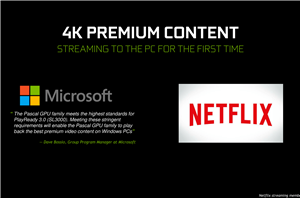 Way back in May of 2016 when NVIDIA launched the Pascal architecture powered GeForce GTX 10 series, one of the notable features they announced for the product family was...
40
by Ryan Smith on 4/29/2017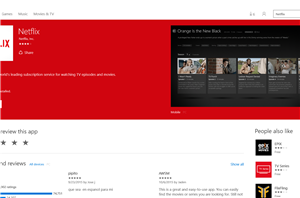 Readers of our mini-PC reviews would have noticed that our routine involves detailed power consumption tests. Ensuring a level playing field for all the units involves turning off automatic...
35
by Ganesh T S on 10/8/2015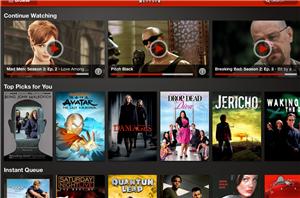 A completely revamped user interface was released by Netflix today for all Android tablets. The redesign has been available on the Kindle Fire and Nook, but is now expanded...
16
by Amman Sood on 11/15/2011

In a terse blog post this morning, Netflix CEO Reed Hastings announced that Netflix no longer planned to split its streaming and DVD-by-mail businesses into two companies with two...
15
by Andrew Cunningham on 10/10/2011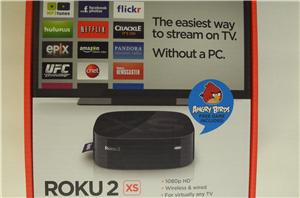 Roku is one of the pioneers in the media streamer market. They introduced the first Netflix streaming box in 2008. New models have been coming out every year. This...
35
by Ganesh T S on 9/30/2011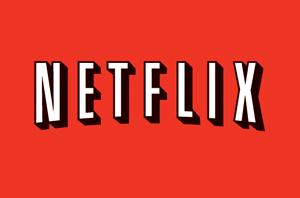 Last week, TI Invited me out to their Dallas, Texas headquarters as part of an editors day. There they showed and talked about a number of exciting projects, including...
23
by Brian Klug on 7/5/2011