MWC 2011
On Day 0 of this year's Mobile World Congress Samsung and NVIDIA announced that the new Galaxy Tab 10.1 will come to market with NVIDIA's Tegra 2 (T20) SoC. At the same time, the two quietly announced they would be working on a new superphone together also based on Tegra 2. At Samsung's press conference however all we saw was the Galaxy Tab 10.1 and the Galaxy S II, the latter using Samsung's own Exynos SoC. So what happened to the NVIDIA based smartphone and why would Samsung bother with using Tegra if it already had an Exynos based smartphone? To understand why we need to look at the Galaxy S. At its MWC press conference Samsung mentioned that it sold 10 million Galaxy S...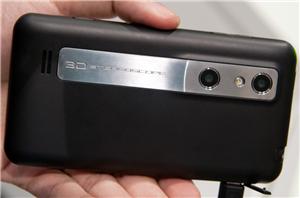 We covered the LG Optimus 3D during its launch event yesterday, and the device has continued to draw our attention. Today we decided to track down an LG Optimus...
29
by Brian Klug & Anand Lal Shimpi on 2/15/2011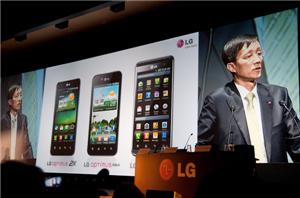 On the first day of MWC 2011, LG announced its four-part smartphone and tablet strategy for 2011 as part of what it's calling a "new beginning" for becoming a...
22
by Brian Klug on 2/14/2011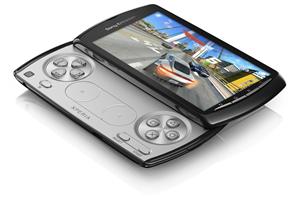 Sony Ericsson's big news from Barcelona is obviously the Xperia Play, the mysterious and oft-rumoured PSP-phone. But they've also announced two new additions to the Xperia line - the...
20
by Vivek Gowri on 2/14/2011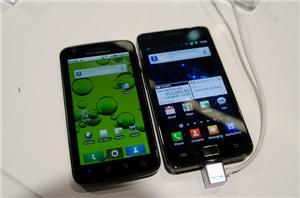 There's a lot of speculation about the SoC used in Samsung's Galaxy S II, thankfully through process of elimination and some snooping around we've been able to figure it...
63
by Anand Lal Shimpi & Brian Klug on 2/14/2011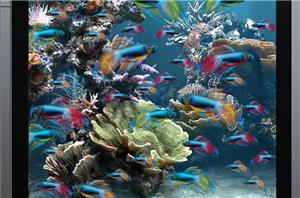 At MWC 2011, Microsoft just announced a number of improvements for WP7 including the timeline for when its first update will be pushed to devices. The update with app-loading performance...
35
by Brian Klug on 2/14/2011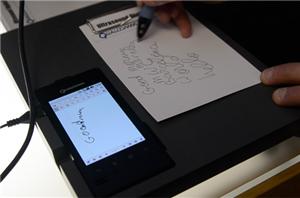 We've been talking about higher performance SoCs for quite a while now, but the number of applications for these things beyond making your UI faster is fairly limited today...
12
by Anand Lal Shimpi on 2/14/2011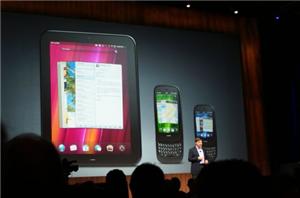 HP stopped by a Qualcomm roundtable discussion to demonstrate the HP Veer, Pre 3 and TouchPad that it recently announced. Mithun covered the webOS event for us but this...
7
by Anand Lal Shimpi on 2/14/2011

Though we still like to think of Intel first and foremost as a computer CPU company, the fact of the matter is the company is trying its hardest to...
21
by Ryan Smith on 2/14/2011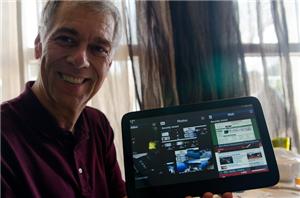 While I was scheduling my Mobile World Congress meetings I got an email request from Intel. It wanted to give me a quick tour of the latest MeeGo UI...
15
by Anand Lal Shimpi on 2/14/2011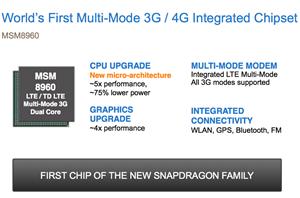 Last year Qualcomm told us about the MSM8960, its next-generation Snapdragon SoC based on a brand new microprocessor architecture. Today Qualcomm announced some more details on the architecture behind...
15
by Anand Lal Shimpi on 2/14/2011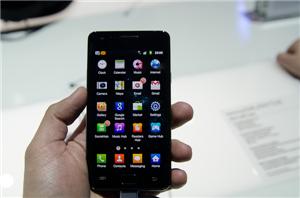 In a not completely unexpected move Samsung Mobile announced that it would be working with NVIDIA on two different projects. First and foremost is the Samsung Galaxy Tab 10.1...
25
by Anand Lal Shimpi on 2/13/2011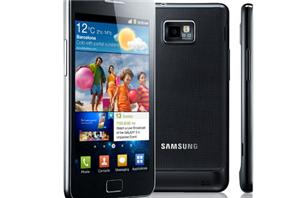 Including Apple, we've covered six major players in the high end smartphone SoC space: Apple, Intel, NVIDIA, TI, Samsung and Qualcomm. Not all of these six will survive in...
19
by Anand Lal Shimpi on 2/13/2011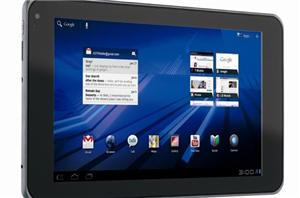 Mobile World Congress 2011 is upon us, and LG is kicking things off by announcing the Optimus 3D smartphone and the Optimus Pad tablet. The Optimus 3D is an...
4
by Vivek Gowri on 2/13/2011