MRAM
Two years ago we reported on IBM's FlashCore Module, their custom U.2 NVMe SSD for use in their FlashSystem enterprise storage appliances. Earlier this year IBM released the FlashCore Module 2 and this week they detailed it in a keynote presentation at Flash Memory Summit. Like its predecessor, the FCM 2 is a very high-end enterprise SSD with some unusual and surprising design choices. The most unusual feature of the first IBM FlashCore Module was the fact that it did not use any supercapacitors for power loss protection, nor did the host system include battery backup. Instead, IBM included Everspin's magnetoresistive RAM (MRAM) to provide an inherently non-volatile write cache. The FCM 2 continues to use MRAM, now upgraded from Everspin's 256Mbit ST-DDR3 to their...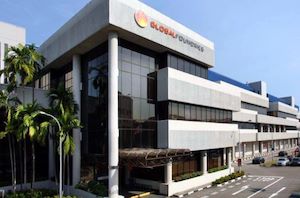 GlobalFoundries has announced that the company has teamed up with Singapore's Nanyang Technological University and the National Research Foundation to develop resistive random access memory (ReRAM). The next-generation memory...
6
by Anton Shilov on 10/28/2019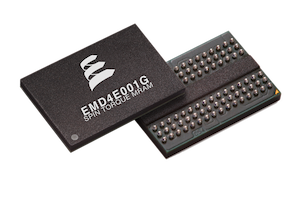 Cadence and Everspin on Monday announced that Cadence's DDR4 IP and verification IP now support Everspin's 1 Gb STT-MRAM. Cadence's support will make it easier for chip designers to...
4
by Anton Shilov on 8/5/2019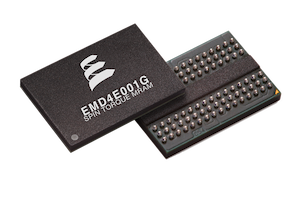 Everspin has announced that Sage Microelectronics is introducing a new enterprise SSD controller that supports Everspin's latest 1Gb magnetoresistive memory (MRAM) chips. A similar partnership between Everspin and Phison...
4
by Billy Tallis on 7/31/2019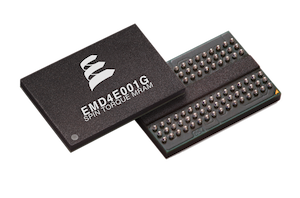 Phison and Everspin on Wednesday said that the former's upcoming controllers for enterprise-grade SSDs would natively support the latter's spin torque transfer MRAM (STT-MRAM) that will be used...
20
by Anton Shilov on 7/25/2019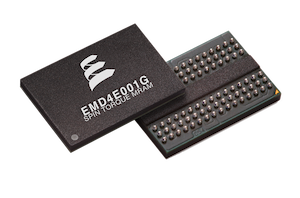 Everspin recently announced they have begun pilot production of their 1Gb STT-MRAM (Spin-transfer Torque Magnetoresistive RAM) nonvolatile memory, after shipping the first pre-production samples in December. The new MRAM...
19
by Billy Tallis on 6/24/2019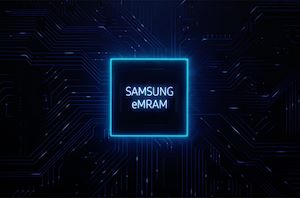 Samsung today announced that it has started mass production of its first commercial embedded Magnetic Random Access Memory (eMRAM). Made using its 28FDS (28nm FD-SOI) process technology, the eMRAM...
25
by Anton Shilov on 3/6/2019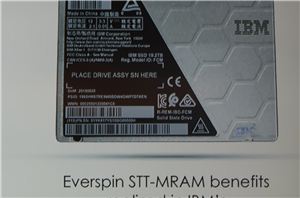 A new generation of IBM's FlashSystem storage appliances will be adopting a new architecture with magnetoresistive RAM (MRAM) write caches instead of capacitor-backed DRAM. MRAM is one of the...
15
by Billy Tallis on 8/6/2018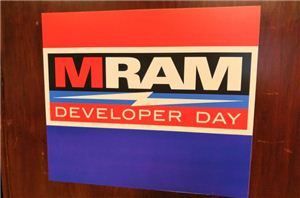 Third Keynote in this session is from IBM Research: STT-MRAM is Ready for Applications Today.
0
by Ian Cutress on 8/6/2018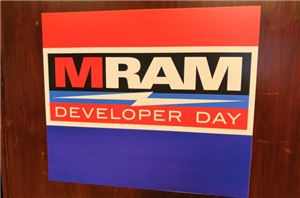 Second Keynote today is from GlobalFoundries, Everspin's MRAM partner.
1
by Ian Cutress on 8/6/2018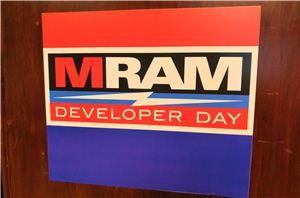 Prior to Flash Memory Summit, the first order of business is the MRAM Developer Day. The key talks today revolve around Everspin, a leader in MRAM Technology, GlobalFoundries, and...
3
by Ian Cutress & Billy Tallis on 8/6/2018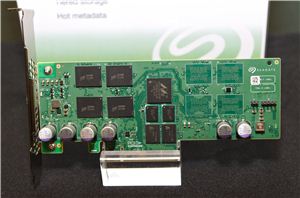 In spite of a fire that closed the exhibition floor last week at Flash Memory Summit, Seagate managed to set up several live demos and display their latest SSDs...
7
by Billy Tallis on 8/15/2017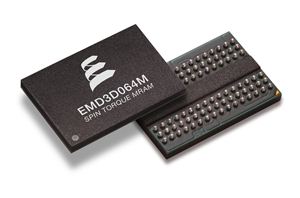 Magnetoresistive RAM manufacturer Everspin has announced their first MRAM-based storage products and issued two other press releases about recent accomplishments. Until now, Everspin's business model has been to sell...
22
by Billy Tallis on 3/8/2017