Medfield
Yesterday I played around with Intel's Lexington platform FFRD smartphone. Lexington is an entry level cousin of the Medfield platform which is based around Intel's Z2420 SoC and an Intel XMM 6265 baseband. The device includes a 3.5-inch HVGA display, 5 MP rear facing camera, and 1.3 MP front facing camera. The Z2420 SoC inside Lexington is a lower clocked version of the Z2460 codename Penwell SoC, with CPU clocks down at 1.2 GHz instead of the Z2460's 1.6 GHz. I'm told that the SGX540 GPU clock remains 400 MHz, and memory bandwidth and interface remains the same as well. The Lexington was running Android 4.0.4 when I played with it. XMM6265 is an XMM6260 derivative that enables dual SIM operation, you can...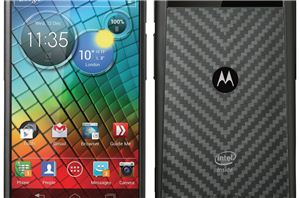 At the beginning of this year Intel finally unveiled its Atom Z2460 (Medfield) smartphone platform. The single-core, dual-thread CPU ran at up to 1.6GHz and was paired with a...
33
by Anand Lal Shimpi on 9/18/2012
Intel has taken a unique approach to getting its Medfield SoC into the hands of customers around the world. After building a competitive, midrange (by today's standards) reference smartphone...
13
by Anand Lal Shimpi on 8/22/2012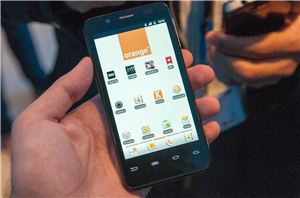 By now everyone should be fairly familiar with Intel's smartphone strategy - by partnering with both carriers and handset vendors, Intel hopes to quickly carve out a niche of...
7
by Brian Klug on 5/31/2012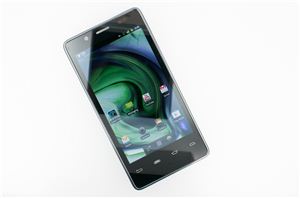 For Intel, the road to their first real competitive smartphone SoC has been a long one. Shortly after joining AnandTech and beginning this journey writing about both smartphones and...
106
by Brian Klug on 4/25/2012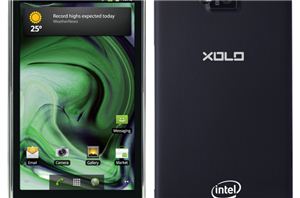 Intel had two more announcements yesterday about its Atom smartphone progress. The first was a partnership with Lava, an Indian mobile handset manufacturer. The Lava Xolo X900, a rebranded...
2
by Anand Lal Shimpi on 2/28/2012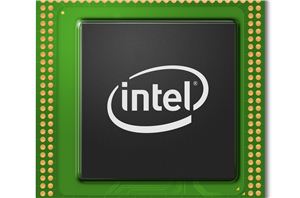 Intel had a few updates about its Android SoC strategy for us at MWC this week. The first is a spec revision. The Atom Z2460 we talked about in...
25
by Anand Lal Shimpi on 2/27/2012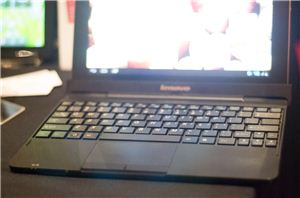 We had another opportunity to handle the Lenovo S2110, the first commercial Krait tablet we've seen and had a chance to talk with the product team in a bit...
3
by Jason Inofuentes on 1/11/2012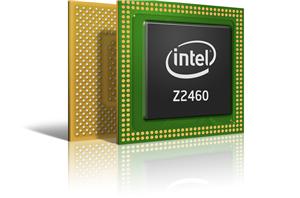 It's here. Intel's first smartphone SoC that you'll actually be able to buy in a device before the end of the year. The platform is called Medfield and Paul...
164
by Anand Lal Shimpi on 1/10/2012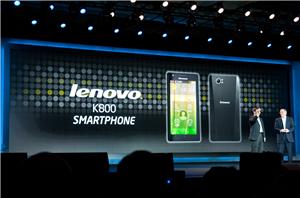 We're at the Intel keynote here at CES 2012 where Intel has announced one of its first Medfield design wins. Lenovo will be launching a phone based around Medfield...
7
by Brian Klug on 1/10/2012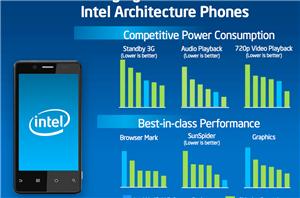 You may have seen some Medfield related news today - I thought I'd chime in with some of my thoughts on the topic. As a recap, in 2008 Intel...
39
by Anand Lal Shimpi on 12/21/2011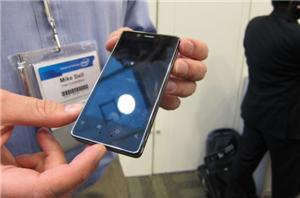 Intel did a good job of showing off what it promises to deliver with Medfield at IDF: a reasonably looking smartphone and tablet built around the platform. As a...
7
by Anand Lal Shimpi on 9/17/2011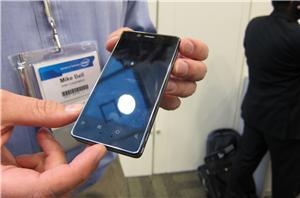 Earlier this morning Paul Otellini showed off Intel's Android smartphone reference platform running a version of Gingerbread. We just got up close and personal with the device as you...
11
by Anand Lal Shimpi on 9/13/2011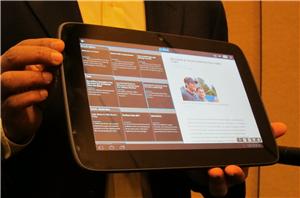 Paul Otellini showed this tablet off earlier today but we got a little more detail on it just moments ago. Intel has put together a 32nm Atom (Medfield) based...
13
by Anand Lal Shimpi on 9/13/2011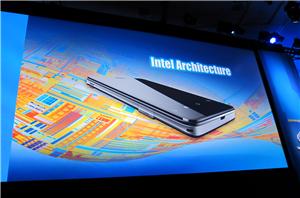 Paul Otellini just showed off a Medfield based Android phone (running the "latest" version of Android) and immediately announced a development partnership with Google. Andy Rubin from Google just...
16
by Anand Lal Shimpi on 9/13/2011