LGA2066
Within a few weeks, Intel is set to launch its most daring consumer desktop processor yet: the Core i9-9900KS, which offers eight cores all running at 5.0 GHz. There's going to be a lot of buzz about this processor, but what people don't know is that Intel already has an all 5.0 GHz processor, and it actually has 14 cores: the Core i9-9990XE. This ultra-rare thing isn't sold to consumers – Intel only sells it to select partners, and even then it is only sold via an auction, once per quarter, with no warranty from Intel. How much would you pay for one? Well we got one to test.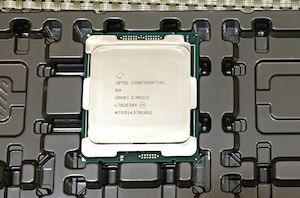 With someone in the press having broken their embargo earlier today, Intel is lifting the lid earlier than planned on their upcoming Cascade Lake-X family of processors for the...
162
by Dr. Ian Cutress on 10/1/2019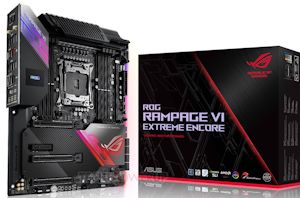 At the Gamescom trade show in Cologne in Germany, ASUS has unveiled its new high-end premium HEDT motherboard, the ROG Rampage VI Extreme Encore. Built on Intel's X299 chipset...
16
by Gavin Bonshor on 8/21/2019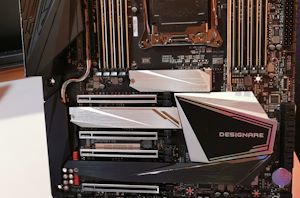 GIGABYTE has released only a handful of its professional focused and creator-driven Designare branded motherboards, one for X299 and X399 for HEDT, as well as a Z390 version for...
8
by Gavin Bonshor on 6/14/2019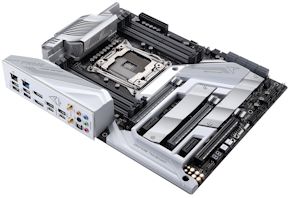 In the midst of all the X570 motherboard reveals at Computex 2019, ASUS has released an updated version of its Prime X299 model, the ASUS Prime X299 Edition 30...
16
by Gavin Bonshor on 5/30/2019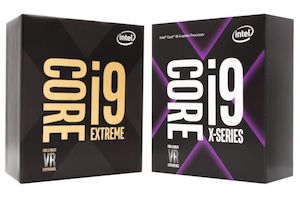 When Intel quietly rolled out its 14-core Core i9-9990XE aimed at extreme desktops earlier this year, the company only planned to sell the CPU to system integrators and only...
8
by Anton Shilov on 4/11/2019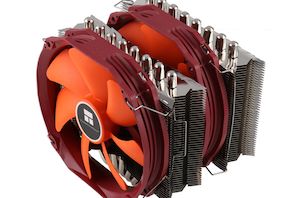 Announcements of new high-performance air CPU coolers tend to get rare these days. On the one hand, many enthusiasts switched to closed loop liquid coolers in the recent years...
30
by Anton Shilov on 3/22/2019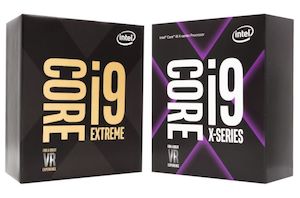 AnandTech has seen documents and supporting information from multiple sources that show that Intel is planning to release a new high-end desktop processor, the Core i9-9990XE. These documents show...
66
by Ian Cutress on 1/14/2019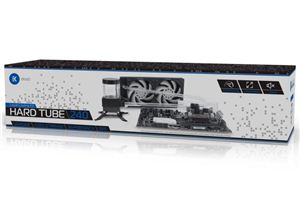 EKWB has offered enthusiasts water cooling parts and complete kits for years now. The kits are intended to simplify custom water cooling in what can be a complicated matter...
12
by Joe Shields on 5/10/2018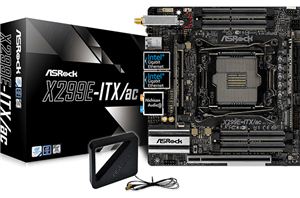 ASRock formally introduced its X299E-ITX/ac motherboard at Computex earlier this year and attracted a lot of attention to the product that was (and still is) the only Mini-ITX mainboard...
28
by Anton Shilov on 10/19/2017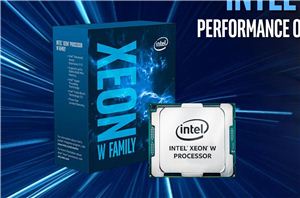 On the professional side of the CPU space, Intel's new Xeon Scalable Processor family, based on the Skylake-SP architecture, is suiting up against the new EPYC processors from AMD...
50
by Ian Cutress on 8/29/2017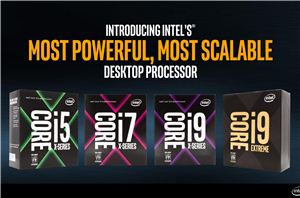 When Intel launched its new high-end desktop platform a few weeks ago, we were provided with Core-X CPUs from quad cores on the latest Kaby Lake microarchitecture, and 6/8/10...
102
by Ian Cutress on 8/7/2017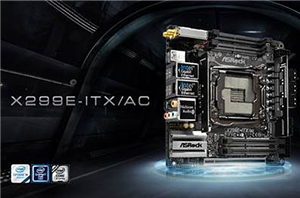 ASRock has announced one of the industry's first Mini-ITX motherboards for Intel's latest Core X processors in the LGA2066 packaging. The new X299E-ITX/ac is small, but it takes full...
26
by Anton Shilov on 5/31/2017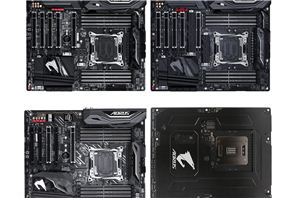 In the wake of Intel's announcement of their upcoming Skylake-X and Kaby Lake-X processors, GIGABYTE has unveiled their lineup of X299 LGA2066 motherboards. Given the fact that this is...
6
by Patrick MacMillan on 5/31/2017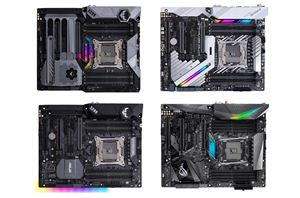 Now that details about Intel's upcoming Skylake-X LGA2066 processors have been officially announced, we can finally reveal some of the new motherboards that ASUS has designed for this new...
11
by Patrick MacMillan on 5/30/2017