GTC Europe
In addition the Drive PX Pegasus, NVIDIA announced Holodeck Early Access at GTC Europe 2017 in Germany. First announced at the primary GTC 2017 as Project Holodeck with early access slated for September, NVIDIA elaborated on the name change that Holodeck had moved from an exploratory project to a real product. To recap, Holodeck is essentially a photorealistic VR environment for collaborative design and virtual prototyping, where high-resolution 3D models can be brought into a real-time VR space. The idea today is that NVIDIA is soliciting community feedback and input via early access as they continue to develop Holodeck as a product. As earlier disclosed at GTC 2017, Holodeck is powered by the Unreal Engine. Holodeck is also featured in NVIDIA's Isaac Lab, a virtual...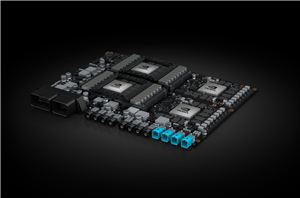 At GTC Europe 2017 in Germany, NVIDIA today has announced the Drive PX Pegasus, a new entry to the Drive PX family of computing modules for self-driving cars. Building...
31
by Nate Oh on 10/10/2017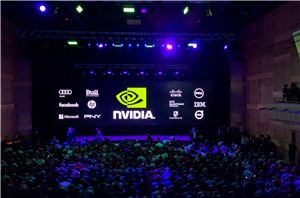 I'm here at the first GTC Europe event, ready to go for the Keynote talk hosted by CEO Jen-Hsun Huang.
40
by Ian Cutress on 9/28/2016