G.Skill
With memory manufacturers clamoring over themselves to push out DDR5 in time for the upcoming launch of Intel's Alder Lake processors, G.Skill has unveiled its latest premium Trident Z5 kits. The latest Trident kits are based on Samsung's new DDR5 memory chips and range in speed from DDR5-5600 to DDR5-6400, with latencies of either CL36 or CL40. Meanwhile, G.Skill has also opted to use this opportunity to undertake a complete design overhaul from its previous DDR4 memory, with a fresh new look and plenty of integrated RGB. G.Skill Trident Z5 DDR5 Memory Specifications Speed Latencies Voltage Capacity DDR5-6400 36-36-36-76 40-40-40-76 ??? 32 GB (2 x 16 GB) DDR5-6000 36-36-36-76 40-40-40-76 ??? 32 GB (2 x 16 GB) DDR5-5600 36-36-36-76 40-40-40-76 ??? 32 GB (2 x 16 GB) Looking at performance, the top SKU comes with fast speeds of DDR5-6400, with either a latency of CL...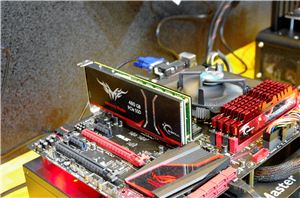 In the initial days of SSDs, G.Skill, the DRAM manufacturer, used to sell 2.5-inch SSDs. These were SATA 3 Gbps devices mostly, with the latest ones utilising SandForce...
8
by Ian Cutress on 6/11/2014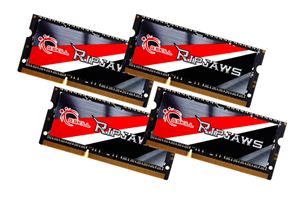 The topic of SO-DIMM memory is an interesting one. As it currently stands, almost all laptops with interchangeable memory slots have SO-DIMM slots, as well as a few...
12
by Ian Cutress on 4/22/2014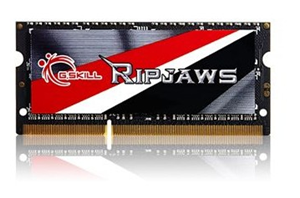 One of the many issues presented with a SO-DIMM capable system, whether laptop or desktop, is one of performance. In our recent Haswell memory scaling article using regular...
10
by Ian Cutress on 2/21/2014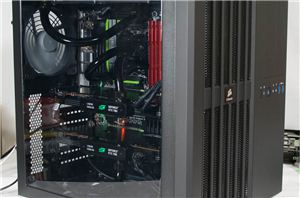 When Swiftech offered to provide us with the materials to build a full custom loop, we couldn't resist.
108
by Dustin Sklavos on 9/30/2013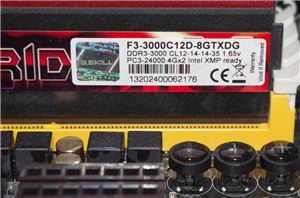 'How much does memory speed matter?' is a question often asked when dealing with mainstream processor lines. Depending on the platform, the answers might very well be different...
91
by Ian Cutress on 9/26/2013
Next in our line of memory reviews is a kit I have actually had at my work desk for a while. In the land of overclockers, synthetics are...
28
by Ian Cutress on 10/28/2012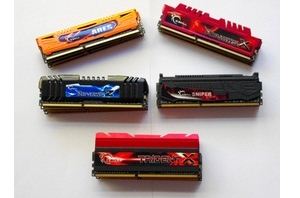 Memory reviews are, in my opinion, actually quite hard to do. There are plenty of memory kits available that are nice and cheap, and the easy way to...
114
by Ian Cutress on 10/18/2012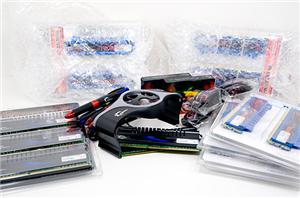 Before the new site launched I demoed a new feature I'd been toying with called This Just In. The idea is to give you guys a quick glance at...
37
by Anand Lal Shimpi on 4/10/2010