Edge Computing
Arm Holdings has acquired a minority stake in Raspberry Pi Ltd, reinforcing a partnership that began in 2008. This strategic investment is designed to support development of Raspberry Pi's low-cost low-power Arm-based platforms aimed at edge computing and IoT applications, leveraging Raspberry Pi's ability to deliver affordable, high-performance computing globally.; "Arm and Raspberry Pi share a vision to make computing accessible for all, by lowering barriers to innovation so that anyone, anywhere can learn, experience and create new IoT solutions," said Paul Williamson, SVP and GM, Internet of Things Line of Business, Arm. Raspberry Pi's single-board-computers (SBCs) for students, enthusiasts, and commercial edge and IoT developers have historically been based exclusively on system-on-chips featuring Arm cores. This is a big deal for Arm as Raspberry Pi...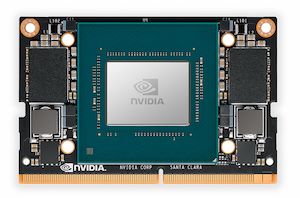 Since it was launched earlier this decade, NVIDIA's Jetson lineup of embedded system kits remains one of the odder success stories for the company. While NVIDIA's overall Tegra SoC...
11
by Ryan Smith on 11/6/2019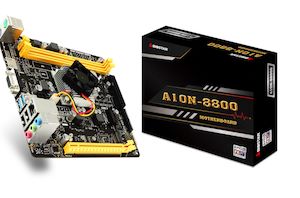 BIOSTAR has just introduced a mini-ITX motherboard with a built-in mobile processor, called the A10N-8800E. This Carrizo chipset based model uses an AMD FX-8800P quad-core processor, integrated Radeon R7...
14
by Gavin Bonshor on 1/24/2019