CES
As part of Acer's CES launch, the company is announcing updates to both the Acer Aspire 5 and Acer Aspire 7, bumping both models to the latest AMD Ryzen 5000 series of processors. The new models are aimed at creativity, without breaking the bank. Acer Aspire 7 The 15.6-inch Acer Aspire 7 targets creators who need the extra performance of a dedicated graphics card, and Acer has paired Ryzen 5000 APUs with NVIDIA's GeForce GTX 1650. The Aspire 7 can be specified with up to 32 GB of DDR4, and a 1 TB PCIe SSD. There will be an extra 2.5-inch drive slot as well, for additional storage. Although not as cutting edge as some other models in Acer's lineup, the Aspire 7 still features an 81.6%...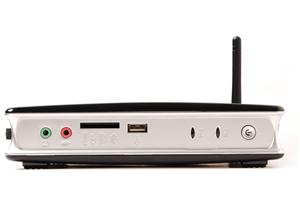 Intel announced its 32nm Atom platform for netbooks/nettops at the end of last year. Codenamed Cedar Trail the new Atom doesn't really change CPU performance all that much but...
0
by Anand Lal Shimpi on 1/9/2012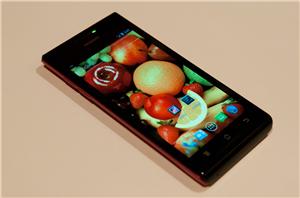 We're at Huawei's press event where we just got to go hands on with the company's two new phones, both running Android Ice Cream Sandwich: the Huawei Ascend P1...
3
by Brian Klug, Sarah Trainor on 1/9/2012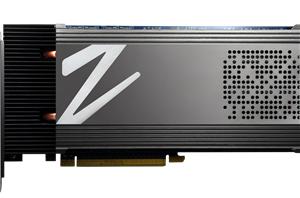 The Z-Drive R4 is a PCIe SSD available in 4 and 8-controller versions targeted squarely at the enterprise. Apparently some of OCZ's customers wanted an even beefier version, which...
6
by Anand Lal Shimpi on 1/9/2012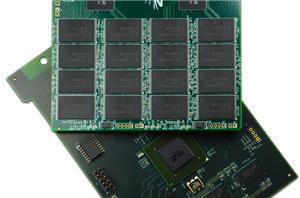 Take four Indilinx Everest controllers, put them behind custom OCZ FPGAs that implement its own VCA (RAID-like) architecture and you've got the Chiron. The complete enclosure provides support for...
9
by Anand Lal Shimpi on 1/9/2012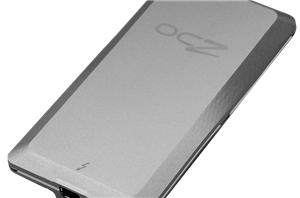 I mentioned earlier that we'll be seeing more Thunderbolt devices at CES this year, but what I wasn't expecting was for one of those devices to be made by...
12
by Anand Lal Shimpi on 1/9/2012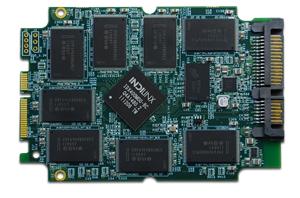 OCZ has a lot to show off this year at CES/Storage Visions, but the most exciting product from a client standpoint is its new Everest 2 controller. While the...
11
by Anand Lal Shimpi on 1/9/2012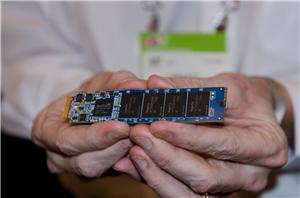 OWC released a SandForce SF-2281 based 2011 MacBook Air SSD upgrade earlier this year in 120GB and 240GB capacities (the Mercury Aura Pro Express 6G). Using Hynix 2x-nm NAND...
5
by Anand Lal Shimpi on 1/8/2012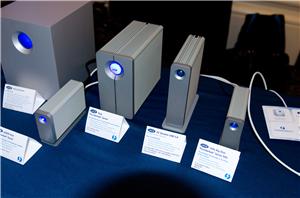 We're expecting to see a lot of Thunderbolt devices at CES this year and we've already seen our first two new products, both from LaCie. The first is the...
2
by Anand Lal Shimpi on 1/8/2012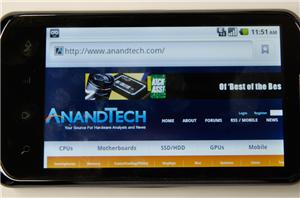 There have been an almost overwhelming number of smartphone launches during this CES - which is definitely a good thing. The whole team has been running around getting hands...
21
by Brian Klug on 1/8/2011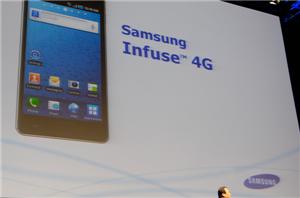 Rounding out the devices AT&T has announced this morning is the Samsung Infuse 4G, which packs a huge 4.5" Super AMOLED plus display. We're not certain what plus adds...
14
by Brian Klug on 1/5/2011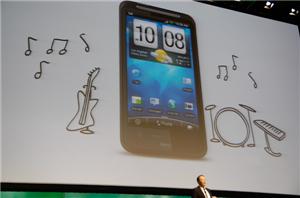 HTC CEO Peter Chou just announced the HTC Inspire 4G. Details about the HTC Inspire 4G's hardware stack are relatively scant, but the 4.3" screen begets a platform likely...
6
by Brian Klug on 1/5/2011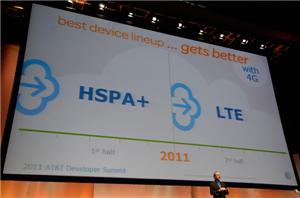 Anand and I rushed from the LG press conference over to AT&T's, where CEO Ralph de la Vega has just announced the carrier's LTE plans for the future. Some...
13
by Brian Klug on 1/5/2011