Android 3.1
First revealed at CTIA, alongside it's big brother the Tab 10.1, the Samsung Galaxy Tab 8.9 has been a long time coming. At today's launch event Samsung gave the device little fanfare, preferring to give media attendees as much hands-on time as possible. We picked up our review sample at the event so expect our full review shortly. For now, we have a hands-on of Samsung's littler tablet, along with the Galaxy Player 4.0 and 5.0. Jump past the break to find out how the latest additions to the Galaxy fare.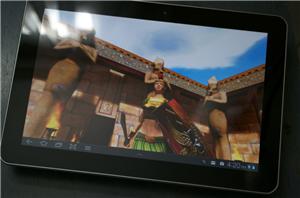 So you read our TouchWiz UX Review and thought, "I'll pass on this one." Well, think it over one more time. When Anand discovered that Sammy's LTE Tab was...
7
by Jason Inofuentes on 8/22/2011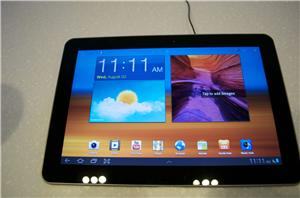 We're at the Samsung Experience at the Time Warner Center in New York City for Sammy's big TouchWiz UX reveal. As the first skinned Honeycomb implementation we are curious...
9
by Jason Inofuentes on 8/3/2011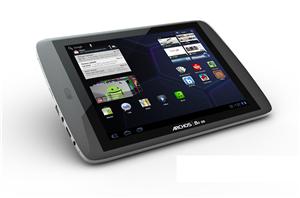 Archos is shedding its downmarket reputation while preserving its downmarket price with the release of the G9 series of tablets. Available in 8" and 10.1" form factors and starting...
43
by Jason Inofuentes on 7/18/2011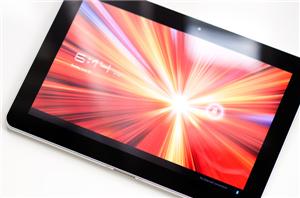 I remember standing in the audience of Samsung's CTIA press conference as it announced, for the first time ever, pricing and availability of its unreleased Galaxy Tab 10.1 and...
108
by Anand Lal Shimpi on 6/13/2011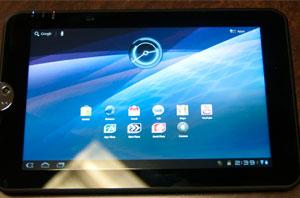 We had an opportunity to meet with representatives from Toshiba this afternoon to talk about their upcoming consumer hardware, but while the majority of it is still under NDA...
28
by Dustin Sklavos on 6/7/2011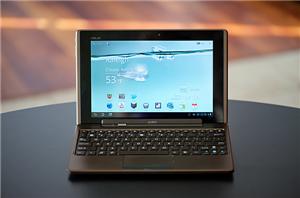 I ran into a number of hiccups in my review of the Eee Pad Transformer last month. Some of the issues were of course due to the early nature...
43
by Anand Lal Shimpi on 5/28/2011