Akasa
Akasa is introducing four new products at the 2022 CES - two fan models under the OTTO series, a 185W TDP CPU cooler, and a fanless case for the NVIDIA Jetson Nano. The OTTO series consists of IP68-rated fans - imagine applications involving rugged embedded systems requiring active cooling operating in harsh environments. The 120mm fans are ergonomically designed with emphasis on avoiding vibrations. The SC12 model has sickle flow blades for centralized pressure, making it a fit for heavy-duty heatsink and radiator applications. The SF12 model has a S-Flow blade design meant to optimize overall airflow, making it a fit for computing system enclosures. The Alucia H4 premium CPU cooler is Akasa's solution for the 185W TDP Intel Core i9 and AMD Ryzen 9 processors...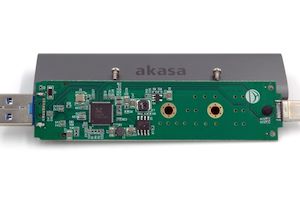 The internal storage device market segment has seen rapid evolution over the last decade after the introduction of flash-based disk drives. Beginning with 2.5-inch SSDs in early 2010s, the...
20
by Ganesh T S on 9/22/2021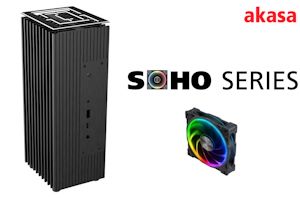 As part of the lead up to CES 2021, Akasa made a couple of interesting announcements related to its lineup of DIY fanless cases and a second family of...
3
by Ganesh T S on 1/13/2021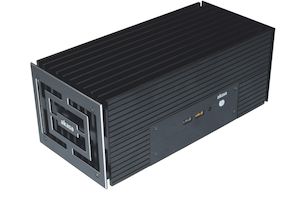 Silent computing systems are preferable for a multitude of use-cases ranging from industrial applications (where dust and fans make for a troublesome configuration) to noiseless HTPCs (particularly for audiophiles)...
30
by Ganesh T S on 10/26/2020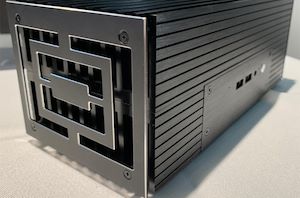 Akasa is prepping an aftermarket chassis for Intel's 8th Gen "Bean Canyon: NUC systems. The Turing chassis will allow Intel's NUC 8 ultra-compact form-factor (UCFF) computers to be converted...
32
by Anton Shilov on 2/8/2019