Cold Test Results
For the testing of PSUs, we are using high precision electronic loads with a maximum power draw of 2700 Watts, a Rigol DS5042M 40 MHz oscilloscope, an Extech 380803 power analyzer, two high precision UNI-T UT-325 digital thermometers, an Extech HD600 SPL meter, a self-designed hotbox and various other bits and parts. For a thorough explanation of our testing methodology and more details on our equipment, please refer to our How We Test PSUs - 2014 Pipeline post.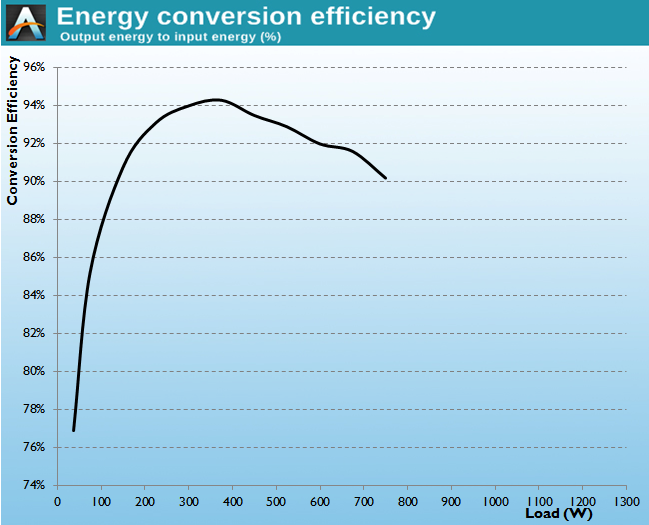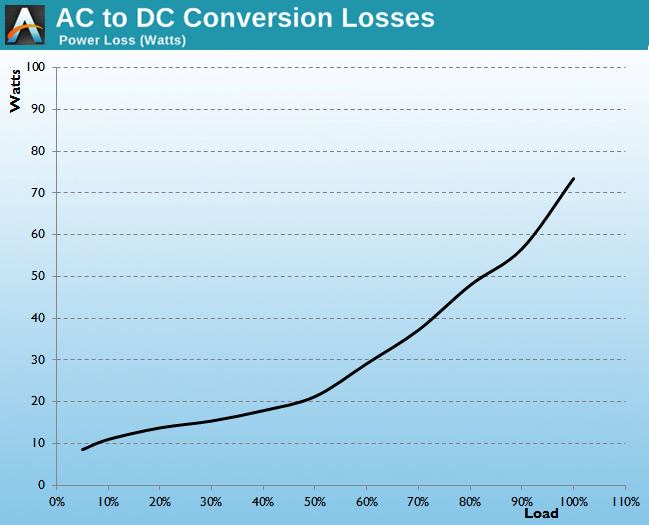 The 850W, 1000W and 1200W versions of the Quark do honor their 80Plus Platinum certification with ease, with the 850W showing a little higher overall efficiency than the other two models. The 850W version has an average efficiency of 93% within the nominal load range (20% to 100% of the unit's capacity), while the 1000W and 1200W versions both have an average efficiency of 92.6%. The largest differences occur when the units are heavily loaded, with the 850W version being more stable than the more powerful variations. On the other hand, the 750W version is the least efficient when heavily loaded, with the efficiency dropping down to 90.2% at full load. Still, the average efficiency of the 750W is high, with an average of 92.5% within the nominal load range.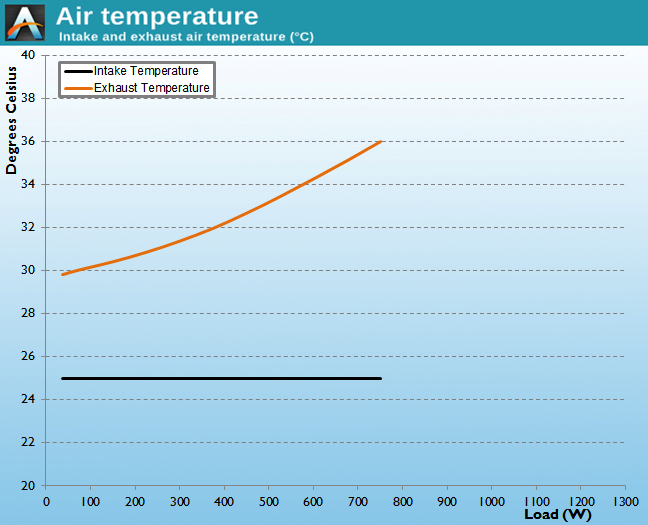 Intake & Exhaust Air Temperature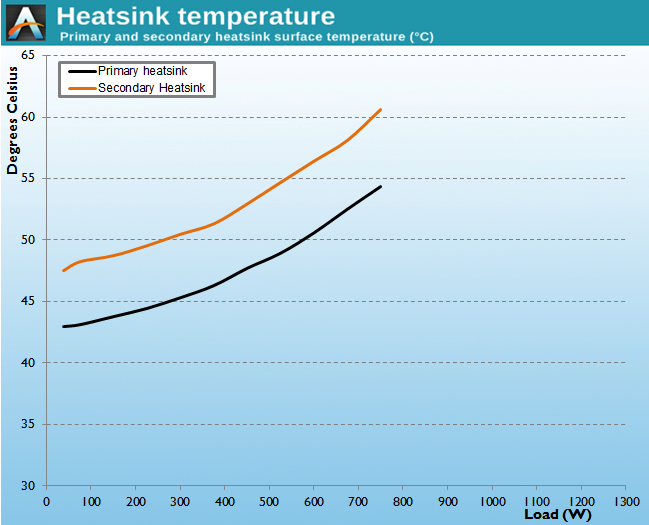 In room temperature, all four of the Quark PSUs displayed the exact same thermal and acoustics behavior. The internal temperatures of every PSU increase very smoothly, almost linearly, with their magnitude being about the same for every unit at a specific load. Ultimately, the more powerful units appear to be warmer just because their maximum output is higher.
In terms of acoustics, the behavior of the cooling system appears to be an exact copy between all of the PSUs, tying the fan's speed only to the relative load of the unit as long as the temperature is low enough. The Quark PSUs are dead silent when lightly loaded, with their fans essentially speeding up after the load has surpassed 60% of the unit's capacity. Even when loaded to the maximum, the SPL is below 36 dB(A), which corresponds to a very soft humming noise.