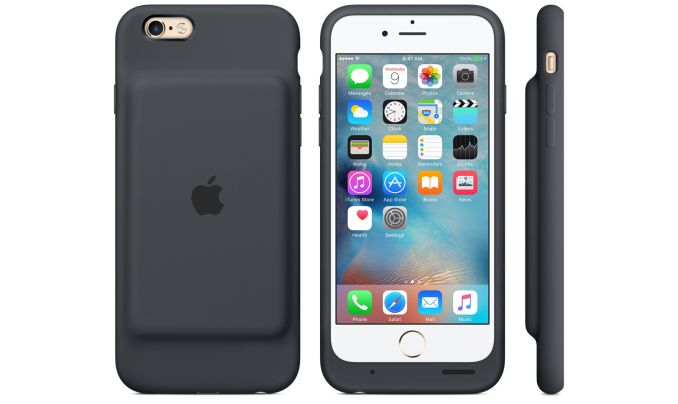 In addition to releasing iOS 9.2, Apple has launched two new accessories for their iOS devices today. The first of the two is something I touched on in our iOS 9.2 launch post, which is a new Lightning to SD Card adapter for transferring photos and videos from your camera to your iOS device. Apple has sold this type of adapter since the days of the 30pin connector, but it has always been limited to iPads. The new adapter now supports iPhones running iOS 9.2, and it also includes support for USB 3 transfer speeds on the iPad Pro, which will greatly reduce the time it takes to transfer photos and high bitrate video from your camera to your iPad for any editing you may be doing with it.
While the new camera adapter is a nice little update, the bigger accessory launch today is the new iPhone 6s Smart Battery Case. From the front, it looks very much like Apple's existing silicone cases for the iPhones. Once you turn it around you'll see that the case has quite a large bulge on the back where the battery is stored. The rationale for this design is that it allows you to remove the case by peeling back at the top, without having to make the case out of two separate parts like the other battery cases available on the market. While I understand this line of reasoning, I think the bulge on the back looks quite unsightly.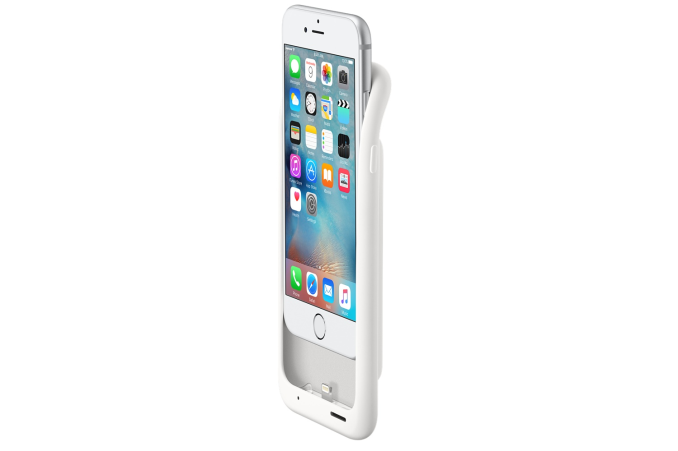 According to Apple, the new iPhone 6s battery case boosts talk time up to 25hrs of usage, and LTE internet battery life to 18 hours of usage. Due to how it's designed, the case doesn't include a battery as large as some competing devices, coming in at 1,877mAh while some third party battery cases include batteries rated as high as 3000mAh. The case does have an LED indicator to let you know whether it's fully charged, but this indicator is located inside the case to be examined when charging the case alone, and to view its current capacity when you're using it you'll have to look at the battery widget in your iPhone's notification center. Apple has also built external antennas into the case to reduce the signal attenuation caused by the case.
One final thing to note is that the case doensn't have an open bottom like Apple's other silicone and leather cases, which means that headphone compatibility is going to be limited to headphones with very little plastic surrounding the 3.5mm connector, such as Apple's earpods. Users of other corded headphones will need to purchase some sort of adapter.
Apple's new Smart Battery Case is available now in charcoal black and white, and it sells for $99 in the US and $129 in Canada.