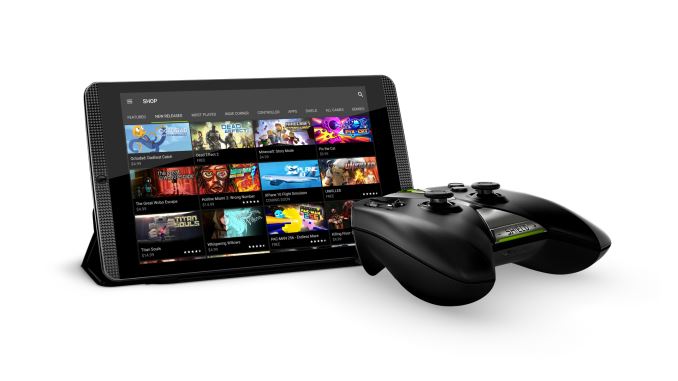 The life of the NVIDIA SHIELD Tablet has had some ups and downs. Josh reviewed it last year, and at the time he found that NVIDIA's tech for game streaming offered an interesting value proposition. Unfortunately, NVIDIA was forced to issue a total recall on the tablets due to overheating concerns earlier this year, and while they shipped replacement devices to consumers, the SHIELD Tablet ended up being removed from sale. This was quite unfortunate, and it left a gap in the Android tablet market that I really haven't seen any vendor fill.
Today NVIDIA is re-introducing the SHIELD Tablet with a new name. It's now called the SHIELD Tablet K1, something I hope implies we will soon see a SHIELD Tablet X1.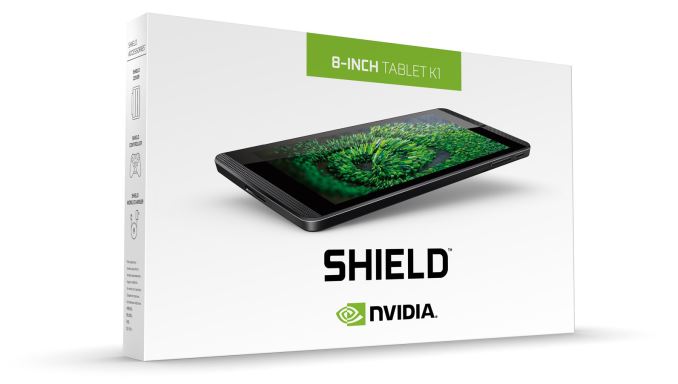 While the name is new, we're looking at the exact same tablet that launched last year. I've put the specs in the chart below as a refresher.
NVIDIA SHIELD Tablet K1
SoC
NVIDIA Tegra K1 (2.2 GHz 4x Cortex A15r3, Kepler 1 SMX GPU)
RAM
2 GB DDR3L-1866
NAND
16GB NAND + microSD
Display
8" 1920x1200 IPS LCD
Camera
5MP rear camera, 1.4 µm pixels, 1/4" CMOS size. 5MP FFC
Diameter / Mass
221 x 126 x 9.2mm, 390 grams
Battery
5197 mAh, 3.8V chemistry (19.75 Whr)
OS
Android 5.1.1 Lollipop
Other Connectivity
2x2 802.11a/b/g/n + BT 4.0, USB2.0, GPS/GLONASS, Mini-HDMI 1.4a
Accessories
SHIELD DirectStylus 2 - $19.99
SHIELD Controller - $59.99
SHIELD Tablet K1 Cover - $39.99
Price
$199
The NVIDIA SHIELD Tablet K1 still has NVIDIA's Tegra K1 SoC, with four Cortex A15 cores and the incredibly fast single SMX Kepler GPU. The SoC is paired with 2GB of LPDDR3 RAM and 16GB of NAND, with the original 32GB model being dropped. There's still microSD expansion for storing media, and with Android Marshmallow expandable storage will lose much of its third class status on Android which will be helpful.
Of course, the biggest change here beyond the fact that the SHIELD Tablet is being put back on sale is its new price. At $199 it's $100 cheaper than when it first launched, and it makes it one of the only good tablets that you can actually get at that price point with the Nexus 7 having been gone for some time now. NVIDIA's optional accessories are all available as well, and if you plan to use the gaming features of the SHIELD Tablet K1 I would definitely factor the price of the controller into your cost consideration. In any case, it's good to see the SHIELD Tablet K1 back on sale, and at $199 I think it's definitely worth considering if you're looking for a tablet at that price.