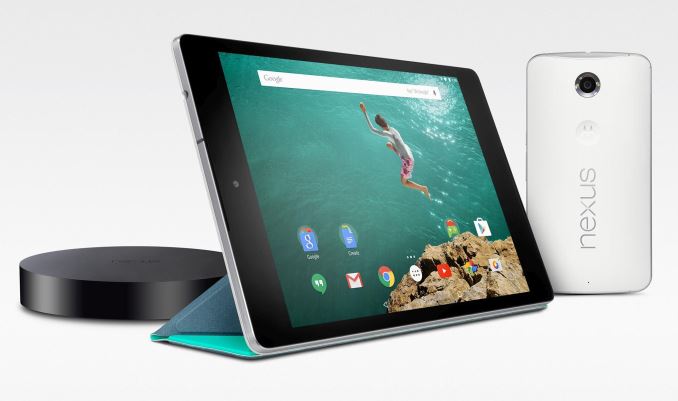 Security updates on mobile operating systems have typically been bundled inside larger patches that include other bug fixes and improvements. Unfortunately, the world of security exploits isn't tuned to a company's release schedule, which can leave devices and platforms vulnerable to exploits for long periods of time. Microsoft recognized this issue long ago and has since used Windows Update to roll out regular security patches when needed. With the growth of mobile, more attention is now being placed on the security of smartphones and tablets.
Google appears to have come to the same realization as Microsoft, and today they announced that they will start pushing monthly security updates over the air to Nexus devices that are still within their support timeframe. The list of supported devices includes the Nexus 4, Nexus 5, Nexus 6, Nexus 7 (both generations), Nexus 9, Nexus 10, and Nexus Player. In addition to security fixes, the monthly OTA updates will include general bug fixes, but the focus is primarily on security improvements.
The first monthly patch for Nexus devices is rolling out today, although as usual it may take some time to get to your device due to Google's staged rollout system. In addition to this announcement, Google has also implemented a long rumored change to their Nexus update policy. While in the past devices were guaranteed 18 months of updates, under the new policy they will be supported for two years of major software updates, and security updates will continue for three years or eighteen months after the device is discontinued on Google Play depending on which is longer.
Source: Google Android Blog