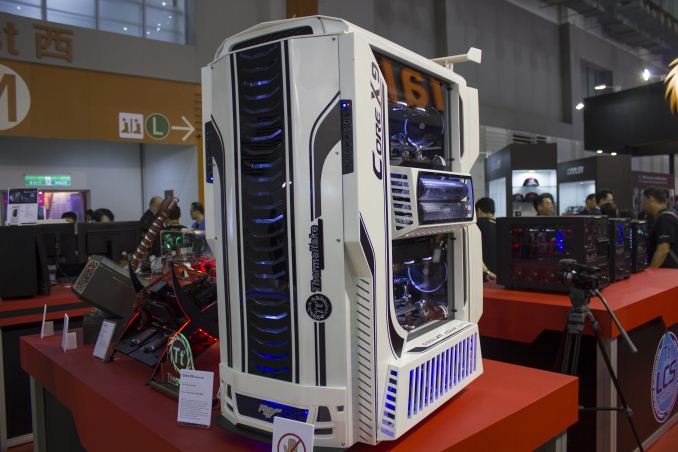 Winner of Thermaltake's modding contest
As E., our case, cooling and peripheral editor, wasn't at Computex this year, I had the opportunity of meeting with most of the companies to see what's new. My first stop was Thermaltake, which had several new and upcoming products to show.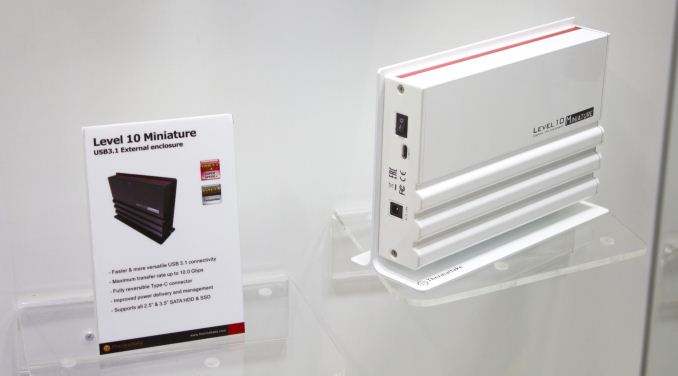 To start off with external storage, Thermaltake had a USB 3.1 Type-C enclosure on display, which will be available later this year.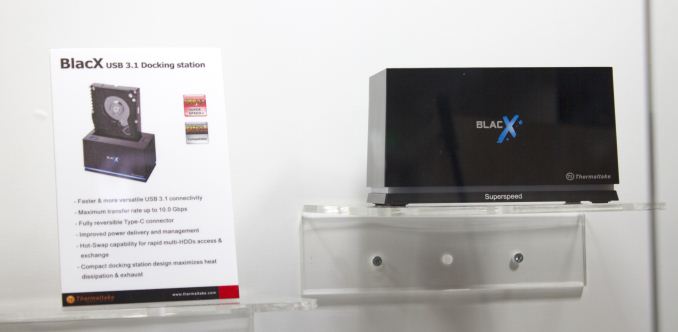 The enclosure is accompanied by a USB 3.1 Type-C hard drive dock, which allows easy hot-swap capability for those who deal with several drives.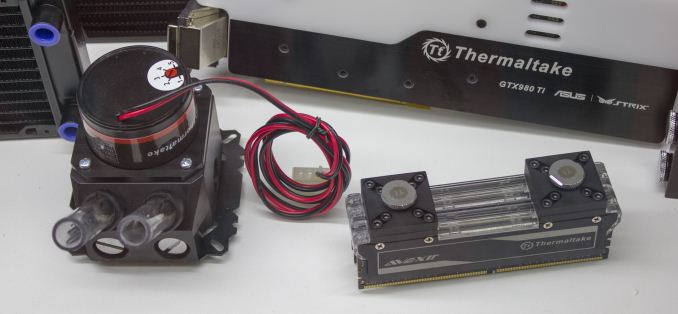 For liquid cooling Thermaltake showed off a prototype of a CPU block with an integrated pump. The design above is obviously not a final design, but the concept is certainly interesting since mounting the pump on top of the CPU saves space and allows for smaller form factors. Thermaltake also displayed a DRAM kit with pre-installed liquid cooling block.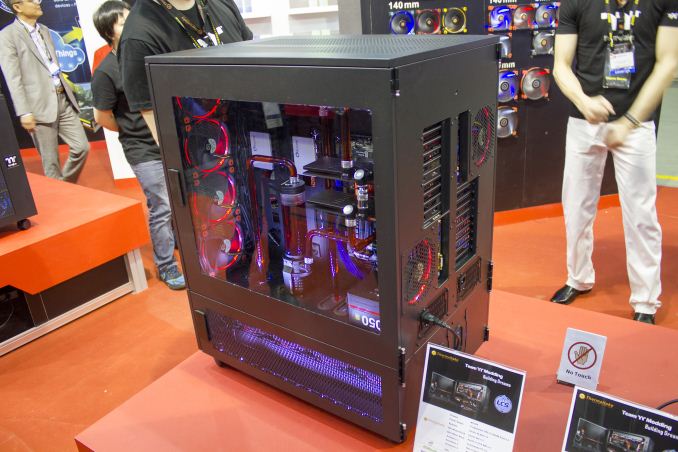 The focus of Thermaltake's cases was definitely in modding as the WP200 has room for two complete builds, one on each side. There is also going to be a lighter W200 model that isn't as huge as the WP200 is.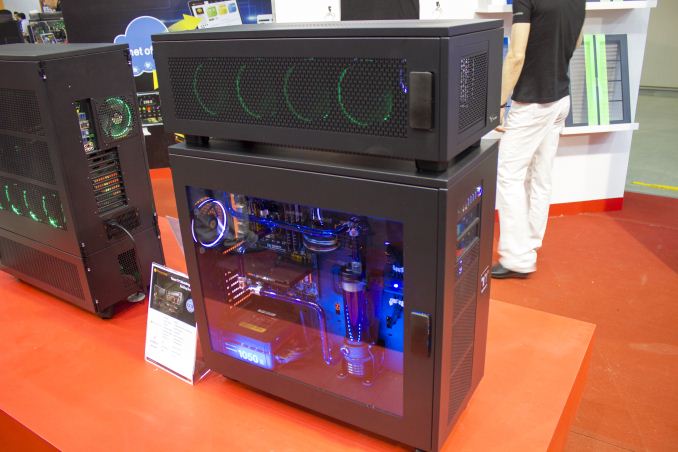 The W100 is the mode desktop-like version that is made for a single system. The top part of the case is fully modular and can be placed either on the top of bottom of the main case, where it can house the radiators or other components.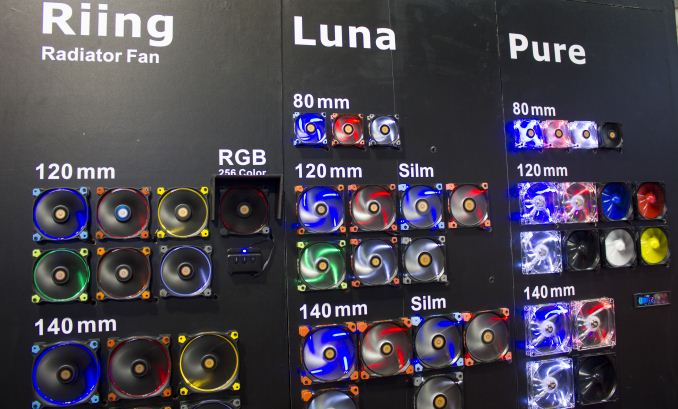 For customization Thermaltake offers a variety of different fans with LED lights and as a new product Thermaltake is introducing an RGB version of the Riing series with 256 colors.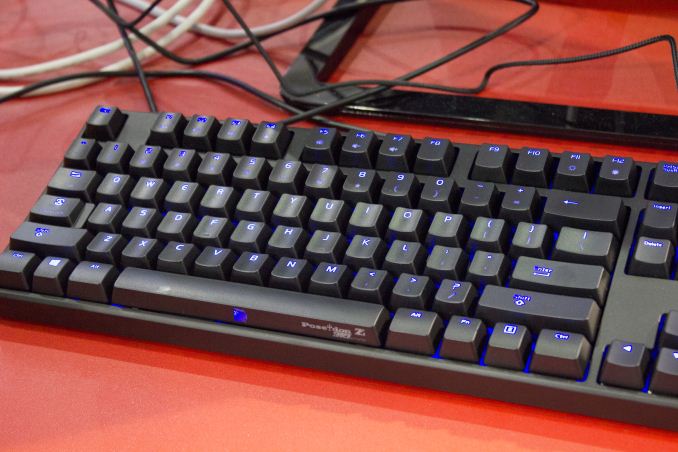 One of the most interesting products I saw at the Thermaltake booth was the company's new Poseidon Z Touch keyboard. Basically all the keys act as a touchpad and by using Thermaltake's bundled software the user can set up custom gestures, which can be handy in some games that require a large number of macros. Pricing will be about $180, which has a premium in it but I wouldn't consider it to be too bad for a relatively unique product.
To keep things short, I've only included the highlights here and made a gallery of all photos I took, so head to the gallery above if you're interested in seeing more products that Thermaltake had on display!