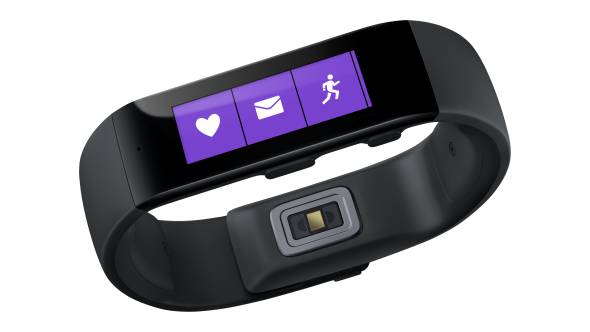 This week Microsoft announced several updates for their wearable and health products: Microsoft Band and Microsoft Health. Microsoft stated that overall feedback has been positive, but as with any early technology, there was room for improvement.
To briefly recap the non-Band items from our Wearables 2014 article, Microsoft Health is a cloud service, such as OneDrive, that aims to help improve the health of its users through data analysis and actionable feedback ("insights"). Activity tracking devices and apps that connect to Microsoft Health publish data, with your permission, to the Microsoft Health server. Microsoft claims their cloud data framework and analysis provides the only total health service available. Additionally, Microsoft Health is referred to as an open platform, therefore other companies can interface with it as both publishers of data and subscribers of analysis. Microsoft Health also connects to another Microsoft service, HealthVault, which contains personal and family medical information and lab results.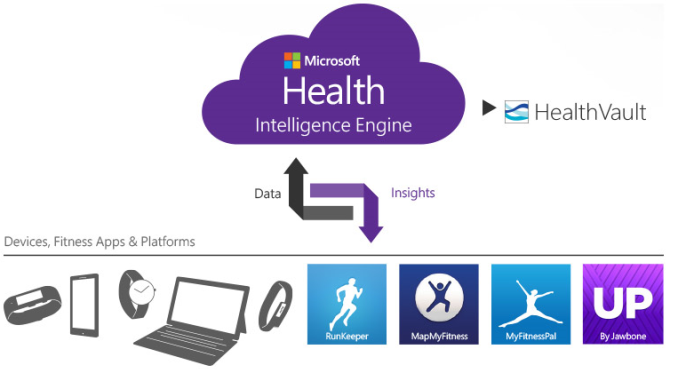 Previously, users of Microsoft Health could only access their data and insights through a corresponding smartphone application. That changes this week with the launch of https://dashboard.microsofthealth.com (which is either ironically down or simply unavailable to those without a Microsoft Band). This is a welcome addition as smartphones, with their limited screen sizes, simply cannot match the information density of a well designed website. Microsoft was clear to state the dashboard will also work well from a mobile browser should you choose not to use the app- for example if you're quickly using a friend's phone.
Additionally, Microsoft Health has now officially rolled out the previously announced support to connect with MapMyFitness and Microsoft HealthVault. Users can visit the "Connected Apps" section of their dashboard to enable the integration.
The rest of the updates announced this week are for the Microsoft Band, and there are quite a few:
Bike Tile: The Bike Tile on users' Microsoft Band lets them track their rides both indoors and outdoors, on the road or trail. Features include:

Heart Rate Monitor: When the Bike tile is active, the heart rate monitor is optimized specifically for biking activities.
Elevation Tracking: Track elevation and elevation gain, distance and duration and calorie burn– viewable in the Microsoft Health app.
GPS: Users can activate GPS on their Band to map their ride in the mobile app and share it with their friends via email.
Speed Analysis: Track your current and average speeds both on the band and in the mobile app, and review your custom splits to relive those longer bike rides.
Recovery: From the mobile app, users can see an estimate for how long it will take their body to recover from the ride.
Web Dashboard: Biking functionality is supported by the Microsoft Health mobile app at launch. Integration with the Microsoft Health web dashboard is coming soon.

Guided Workouts: Five new indoor biking workouts have been added to the Guided Workouts portfolio, including: Indoor Bike Tabata Sprints, Indoor Bike Hour of Sweat, Indoor Bike Total Body, Indoor Bike Pyramid, and Indoor Bike Intervals.
Quick Read: Quick Read provides another option to scan incoming texts, emails and other notifications. When enabled, notifications are displayed in a large font size and in rapid succession of words enabling users to read messages while in motion and without the need to scroll.
Virtual Keyboard & Voice Replies for Windows Phone 8.1 Users: Windows Phone 8.1 users can craft replies to text messages in two ways. Users can reply to text messages using the virtual keyboard with minimal errors with the help of Microsoft's World Flow technology, which predicts commonly used words and phrases. They can also dictate responses with voice, powered by Cortana.
Generally, the band is now suitable for biking, and Quick Read and Virtual Keyboard are added to bolster the smart watch use case. From my own experience wearing a Moto360, the Quick Read and Virtual Keyboard functionality are interesting. Receiving a text message appropriately vibrates my wrist with the Moto360, but I need to tap and slide the display around to read the contents. It appears Quick Read can save that extra step.
The Virtual Keyboard honestly sounded impossible to pull off on such a small display, and since I lack a review unit I can not try it. Windows Central has a write up and video of the functionality and it is truely impressive.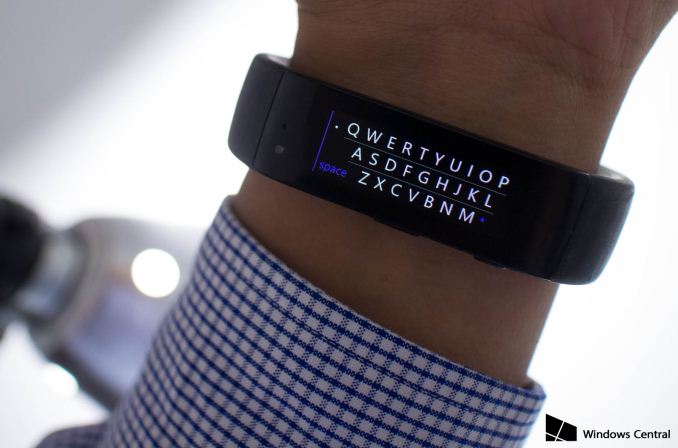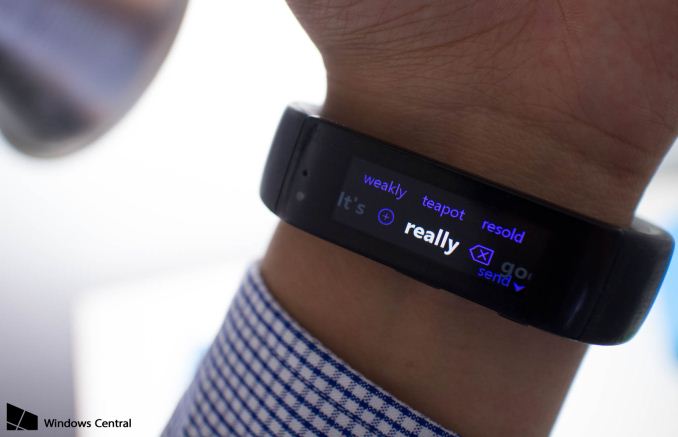 The keyboard is an option when replying to text messages and it uses similar technology present in Windows Phone 8.1, Word Flow. Anand has written about Word Flow before. This is an welcome addition, as using voice recognition simply is not perfect yet. I have sent too many voice dictated replies to my wife that state "at the Jim" or something even less recognizable.
Finally, Microsoft has unveiled the Microsoft Band SDK Developer Preview, enabling iOS, Android, and Windows Phone apps to access the Band's sensors and create tiles linked to the application on the Band itself.
Thankfully, as every wearable (save the Samsung Gear S) lack cellular connectivity, there is typically no lengthy mobile operator validation delay. The Microsoft Band update is rolling out starting yesterday and should arrive at all owners within a few days.
Source: Microsoft