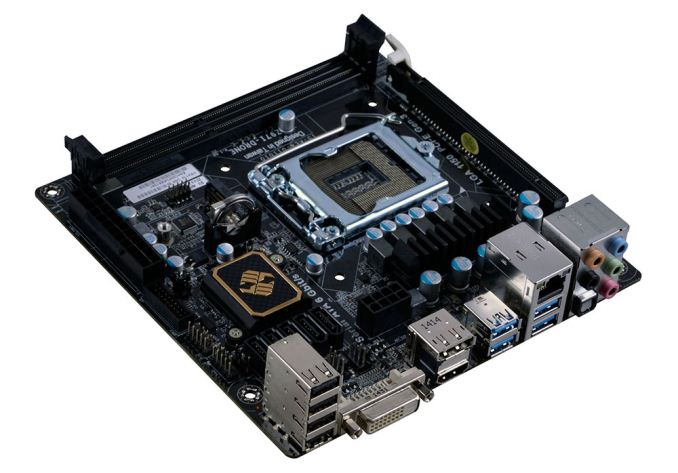 Our recent review of $140 Z97 mini-ITX boards left us wanting more. There is plenty of potential in the mini-ITX form factor even at the low end price points, so when we saw ECS' planned Z97I-Drone at Computex this year it looked like it would provide an interesting look into the platform. Today the motherboard is unveiled, and should be heading to market shortly.
ECS' design feature of late has centered on the 'L33T Gaming' branding, which means giving each of their motherboards names indicative of various gaming concepts. 'Machine' and 'Domination' have been used previously in conjunction with the 'Gank' name for Intel's mainstream chipsets, whereas 'Aggro' is reserved for future AMD motherboards. 'Drone' makes a lot of sense in this context, although it was used on an ATX Z87 motherboard previously.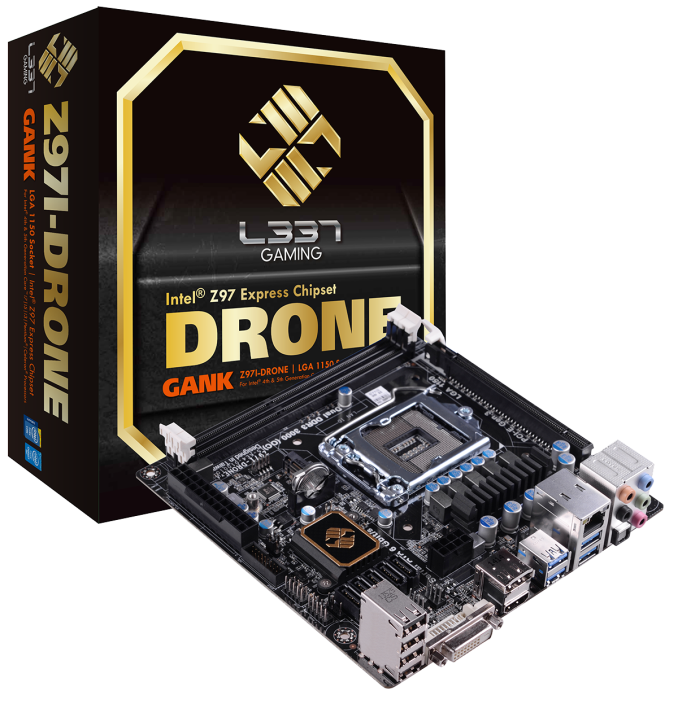 ECS is keen to promote the Gaming USB port, supporting a report rate of 1000 Hz, along with their 'Hybrid Power' which incorporates a digital power design. In terms of features we get five SATA 6 Gbps ports, an Intel I218-V network solution, an M.2 slot for WiFi/Bluetooth only, ALC1150 based audio, six USB 3.0 ports, two fan headers and ECS' upgraded BIOS package.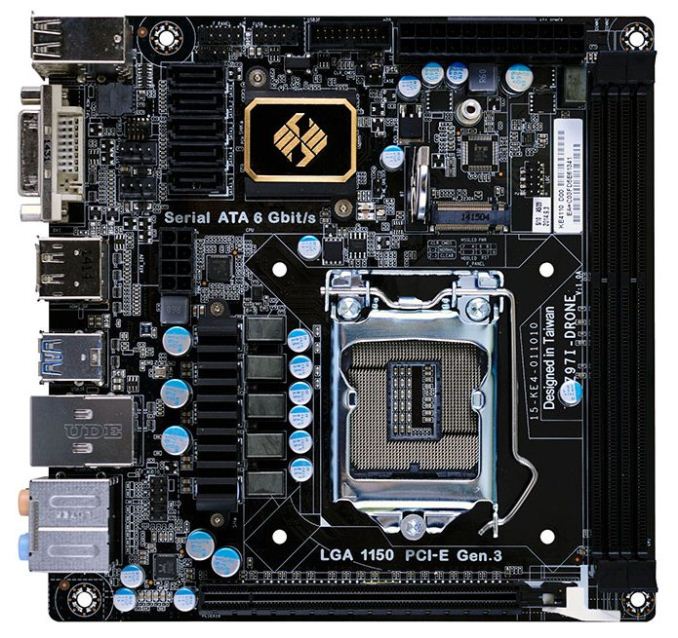 The board puts the socket in the bottom right corner, up against the DRAM and PCIe slot meaning that large backplates or DRAM might interfere with large CPU cooling solutions. Similar to GIGABYTE, ECS is expanding the area around the screw holes to double the radius so errant screwdrivers do not start taking off capacitors when the board is being fitted into a case. The five SATA 6 Gbps ports are all in a row at the top, which unfortunately means the cable at the top is blocked in when locking cables are used.
The 24-pin ATX connector is well placed at the edge of the motherboard, although the 8-pin for the CPU is awkwardly placed just to the left of center, meaning any form of cable management goes out of the window. Also the two fan headers are in this area, surrounded by the SATA cables and the CPU power cable, making it difficult to organize.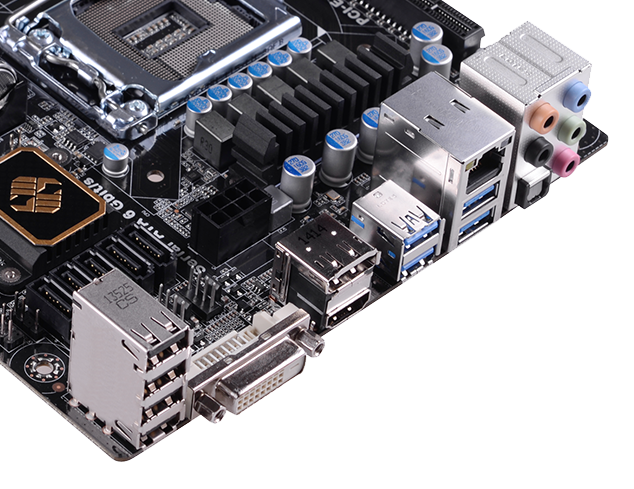 The rear IO uses a block of four USB 2.0 ports (which I like), with video connectivity provided by a DVI-D, HDMI and DisplayPort. Four USB 3.0 ports, an Intel I218-V network port and audio jacks from the Realtek ALC1150 round it off.
One of the interesting elements here is the M.2 WiFi-only solution, where users will have to source their own M.2 card. Storage is disabled here, presumably in firmware, but also due to the lack of space on the motherboard. So far I have only seen M.2 WiFi on some GIGABYTE X99 models, using Intel's 7260-AC solution. But the lack of a card here means that the ECS Drone should be around or below the $140 mark. We are awaiting full pricing details from ECS and we should be getting the board in for review as well, so stay tuned for that.
Additional: We have just received word from ECS. This motherboard will have an MSRP of $110.