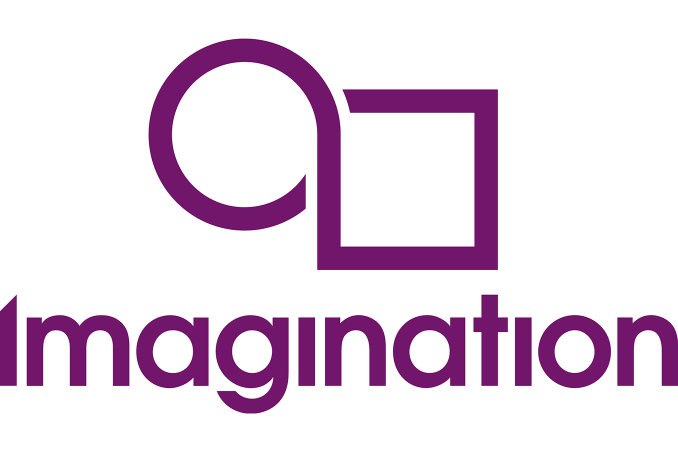 Being in the business of licensing out GPUs rather than building them directly, Imagination's PowerVR group has always walked a fine line in how they communicate with their direct customers (SoC integrators) who build their products, the developers who program for their products, and the end users who use their products. The end result is that most of Imagination's public-facing information is either geared towards their direct customers or geared towards developers, fulfilling Imagination's immediate needs but leaving out other details in the process. A quick look at the PowerVR section of Imagination's website further backs that point, as it contains only a very high level overview of their products that makes it more useful to SoC integrators than end users or even developers.
With that lack of detail in mind and as part of their continuing efforts to reach out to end users this year, Imagination has sent word this afternoon that they are setting up a new Rogue GPU specification summary page for end users and developers alike. With the Rogue architecture spanning over a dozen different GPU designs and being trifurcated over 3 product lines – Series6 (original), Series6XT, and Series6XE – there are subtle but important feature differences between the 3 product lines that Imagination wants to more clearly communicate, along with the more obvious performance implications of larger and smaller GPU designs.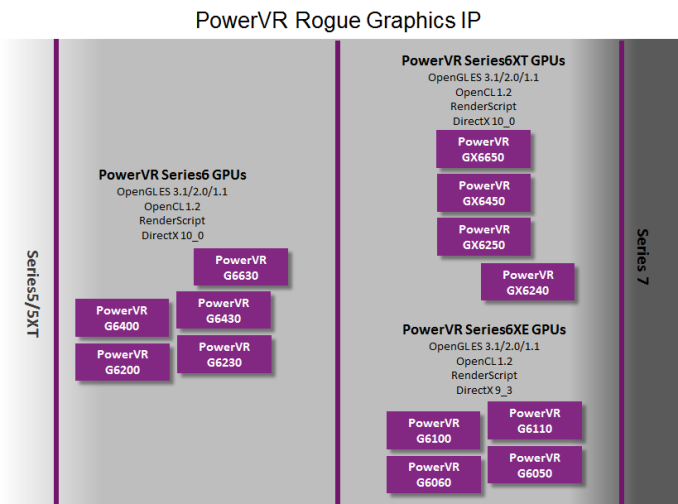 Meanwhile Imagination also notes that this summary page will be kept up to date with information on newer GPUs. This is a not-so-subtle hint about the current in-development Series 7 GPUs, which although haven't been announced are clearly illustrated in Imagination's graphics IP roadmaps. And though not specifically announced here, Imagination's specification summary also serves to confirm that all Rogue GPUs will support OpenGL 3.1, so long as the underlying OS and drivers have that functionality enabled.
Finally, while it's not posted on Imagination's summary page, in the press announcement Imagination also included a current list of publicly announced SoCs that are utilizing Rogue GPUs. Like the specification summary this isn't secret information but isn't normally information that Imagination keeps in one location, so it's handy to have.
Allwinner UltraOcta A80 (PowerVR G6230) for tablets, set-top boxes, portable game consoles and many more
Intel Atom™ Z3460/Z3480 Merrifield (PowerVR G6400) and Z3560/Z3580 Moorefield (PowerVR G6430) for smartphones and tablets
LG H13 (PowerVR G6200) for smart TVs
MediaTek MT8135 (PowerVR G6200) for tablets and MT6595 (PowerVR G6200) for smartphones
Renesas R-Car H2 (PowerVR G6400) for automotive
Source: Imagination