New at CES: the ASUS PadFone Mini
The range of PadFone/FonePad from ASUS has been something of a small revolution in terms of having the adaptive device on the go. The current PadFone 2 uses a 4.7" phone that slots into a 10.1" tablet to provide a larger working surface for media consumption and extra battery, whereas the PadFone Infinity has a 5" HD phone with a 10" full HD tablet. ASUS is announcing today the PadFone mini, striking cues from other 'mini' branded products in the market – this is a 4 inch smartphone that slots into a 7 inch tablet.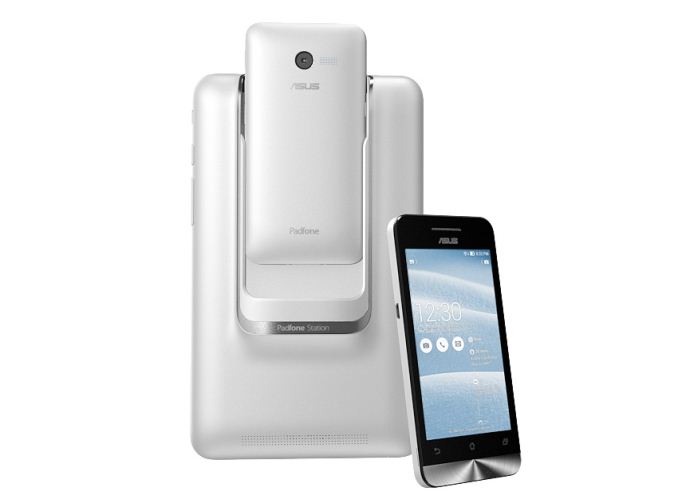 The 4" smartphone is powered by the Intel Atom Z2560 (dual core with hyperthreading) at 1.6 GHz and 8 GB of internal storage, with a microSD slot on hand for another 64 GB. Initially it will ship with Android 4.3, but this will be updated to KitKat/4.4 in due course – ASUS will also apply its own ZenUI on top of Android. The battery is a non-removable 1170 mAH polymer battery, powering an 800x480 IPS+ screen – the tablet segment will give another 2100 mAH battery life while powering a 1280x800 screen.
Other specifications include dual micro-SIM capability, 1GB LPDDR2, support up to DC-HSPA+, a Sony BSI 8MP f/2.0 main camera with a 2MP front camera, 802.11 b/g/n, BT 4.0 and a weight of 116g. The tablet section will add an additional 260g, and both units will be available in a choice of colors.
New at CES: the ASUS ZenFone 4, ZenFone 5 and ZenFone 6
Also in the spirit of attaching numbers relating to the size of the product, ASUS is going for a more mid-range market with the ZenFone series in their new 4 inch, 5 inch and 6 inch formats.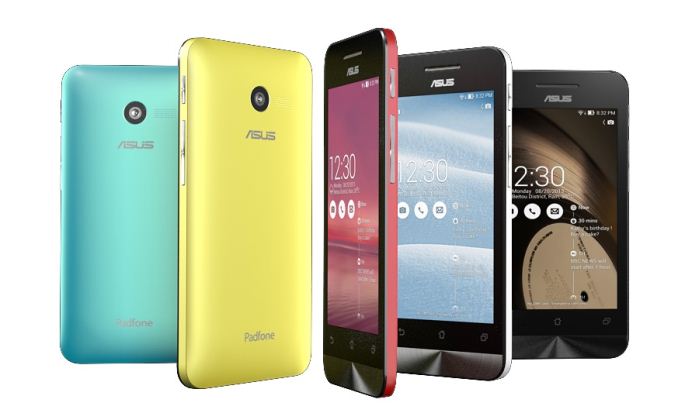 All the models will be running Intel Atom processors, have IPS panels, microSD card slots, Android 4.3 and one of the marketed features of this lineup is ASUS' ZenUI to increase the user experience. This features the Omlet Chat client for messaging and improved stock Android apps such as email.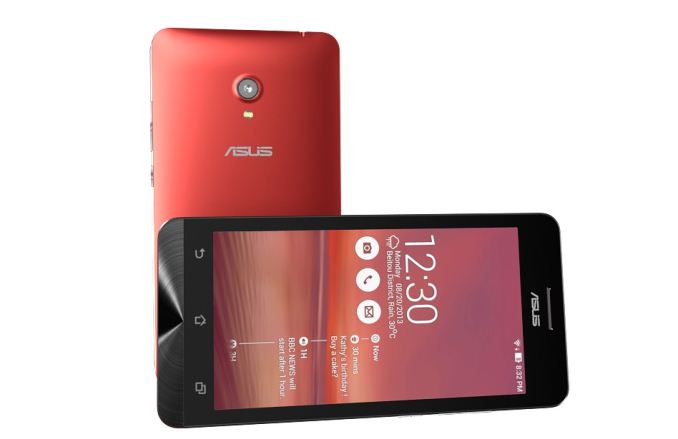 No word on release date or pricing as of yet.
ASUS ZenFone Range
ZenFone 4
ZenFone 5
ZenFone 6
CPU
Intel Atom Z2520
1.2 GHz 2C/4T
Intel Atom Z2580
2.0 GHz 2C/4T
Intel Atom Z2580
2.0 GHz 2C/4T
Screen Size
4" TFT
5" IPS
6" IPS
Resolution
800x480
1280x720
1280x720
Android
4.3
4.3
4.3
Android 4.4
Soon
Soon
Soon
DC-HSPA+
Yes
Yes
Yes
LTE / 4G
No
No
No
DRAM
1GB LPDDR2
1GB LPDDR2
1GB LPDDR2
Rear Camera
5MP
8MP
13MP
Front Camera
0.3 MP
2MP
2MP
Battery
1170 mAh
2050 mAh
3230 mAh
MicroSD
Yes
Yes
Yes
Dimensions
124.4x61.4x11.2-6.3 mm
148.2x72.8x10.3-5.5mm
166.9x84.3x9.9-5.5 mm
Weight
115g
144g
200g