The next big announcement from the ASUS ROG Press Conference is the Poseidon – the air and water cooling combination on a graphics card.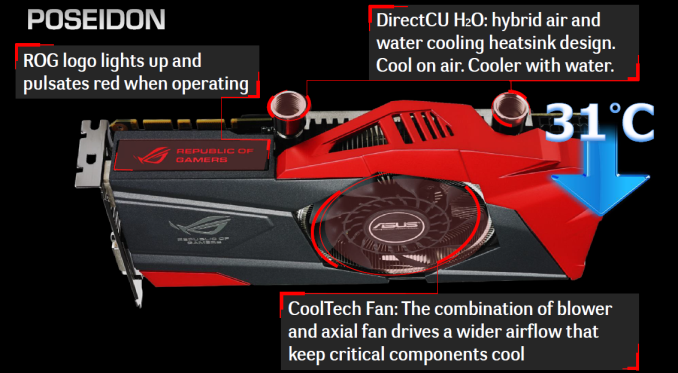 This opens up a range of possibilities with cooling, meaning that users so not have to worry about taking off the GPU air cooler, and the additional air fan with a water cooling system can increase the potential of the cooling (and thus overclock). I would imagine the Poseidon cards come at a premium, plus an additional premium if they overclock it out of the box. Nevertheless, it does offer an all-in-one solution for users learning how to use watercooling while still having the air support.
There is no word on what GPUs this solution will be put on as of yet, but I would imagine we are going to see by at the end of the year.