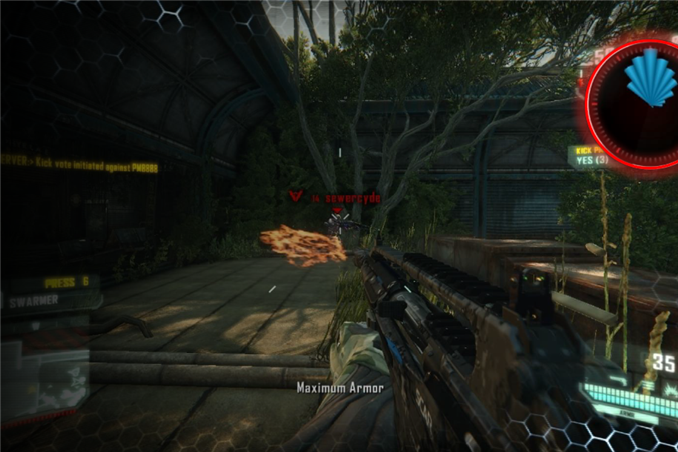 With a brand focused at gamers (and overclocking), software is all important. Over previous generations ASUS have included better audio software packages, integrated SSD caching, network-stack bypassing NICs and options to improve ping – the next iteration of this is Sonic Radar.
The premise behind Sonic Radar is simple – an additional HUD image on the screen that shows the direction that sound is coming from. When dealing with games that output a 5.1 audio stream, the effect of each speaker in that audio stream is calculated and output as sound. We first had headphones that attempted to place the technology into the ears of the gamer, and now ASUS are transferring the details of that screen onto an image.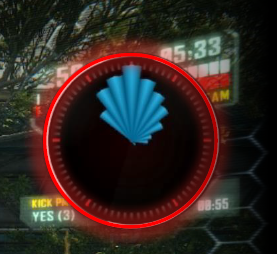 ASUS hope this will become another arsenal for a gamer to be the best. I obviously had questions regarding legitimacy – either eSports will disallow it or others may see it as cheating. On the first point, ASUS is not too concerned about the capability in eSports – it will either be allowed or not, but the bigger market is at-home gamers rather than those competing on a stage. The second point was addressed with an analogy – does the gamer with the faster GPU and higher resolution screen and better frame rate a cheater based on that advantage? It comes down to swings and roundabouts – if used against the gamer they may be unhappy, but they may enjoy it when they can use it. I could imagine this sort of thing being on a heads-up display for real soldiers, if it is not already.

Sonic Radar is set to be available soon with all ROG sound cards and 2013 motherboards with SupremeFX, initially as a download but will find its way onto the driver CD.