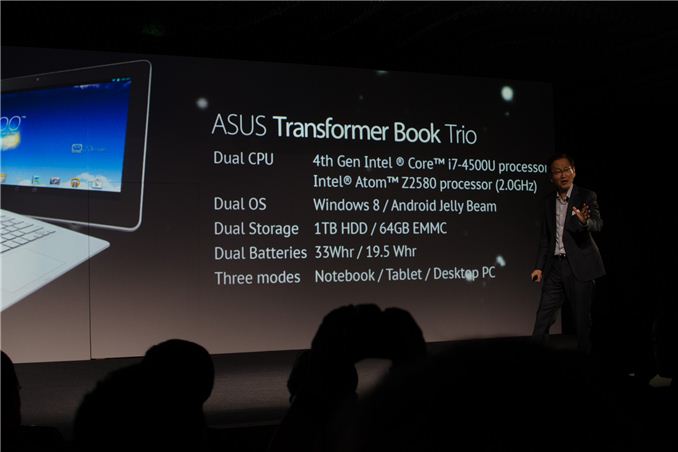 Now on to notebooks, ASUS just announced the Transformer Book Trio - what it is calling the world's first three-in-one notebook, tablet and desktop PC. In a move that's sure to keep Microsoft grumpy, the TF Book Trio runs both Windows 8 and Android. It looks like the 1080p IPS display portion of the detachable notebook is an Android tablet, while the base runs Windows 8.
Since both OSes are running at the same time, just on different pieces of hardware, you can switch between OSes instantaneously. As a tablet, it's an Android device, but as a notebook it's a Windows 8 PC (or a docked Android tablet I guess). You can also use the PC base to drive an external display wirelessly.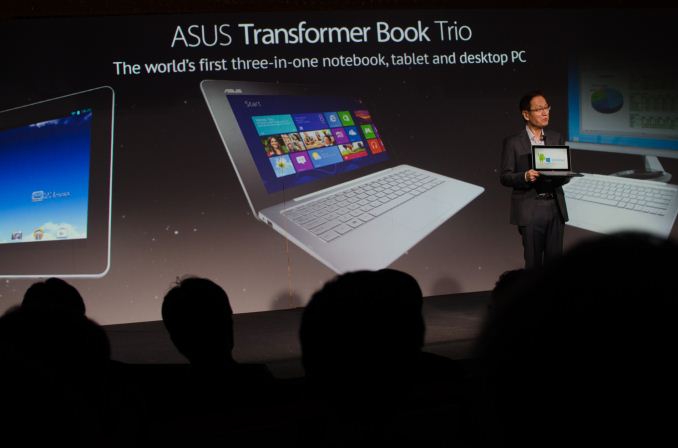 The tablet portion is driven by an Intel Atom SoC (Z2580), while the PC base runs a Haswell CPU.