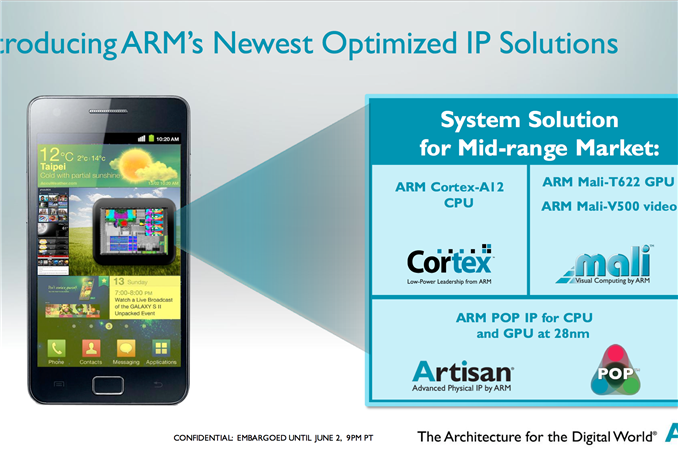 Alongside today's Cortex A12 announcement, ARM is also announcing two new IP blocks: the Mali-T622 GPU and the Mali V500 video encode/decode block.
The Mali-T622 is a 2-core implementation of the 2nd generation Mali-T600 GPU architecture that we first learned about with the 8-core T628. Each shader core features two ALUs, an LSU and a texture unit.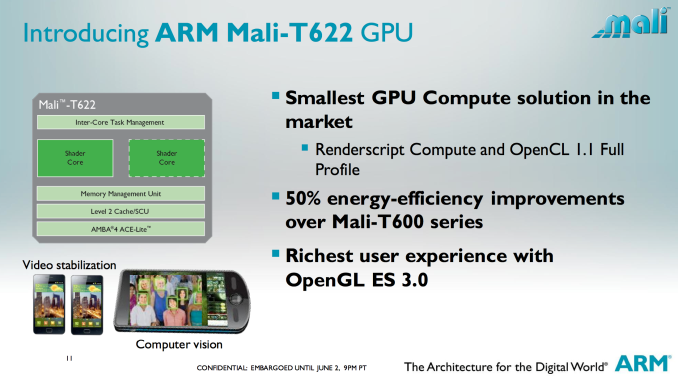 On the video front, the Mali-V500 video encode/decode block is a multi-core engine used for all video acceleration. The V500 allegedly supports up to 100Mbps High Profile H.264, although details are scarce on more specifics. ARM claims support for up to 120 fps 4K video decode with an 8-core V500 implementation. Mali-V500 also features a protected video path, necessary for gaining content owner support for high-bitrate/high-resolution video decode.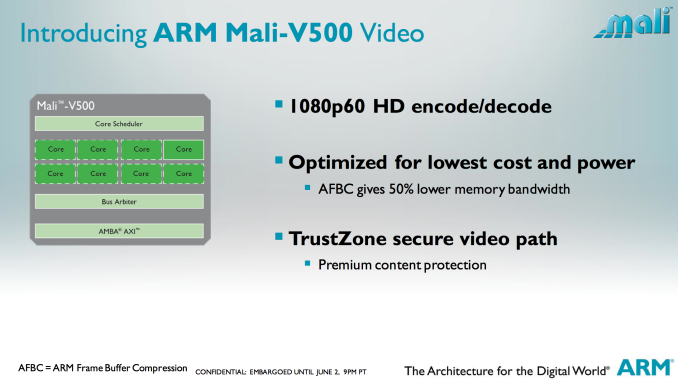 The V500 also supports ARM's Frame Buffer Compression (AFBC), a lossless compression algorithm that can supposedly reduce memory bandwidth traffic by up to 50%. There's presently no frame buffer compression in Mali GPUs today, but ARM expects to eventually roll AFBC out to Mali GPUs as well.