I felt like CES 2012's case designs were fairly predictable: companies that could be expected to produce great stuff produced more great stuff, while other companies that were a little more hit and miss continued to be hit and miss. Yet 2013 has seen some upset. While I personally like some of In-Win's older products for the value they provide, a lot of the aesthetics were caught up in the "gamer" mentality. In-Win still has a couple of ostentatious cases on hand, but they have some very original thinking going on as well.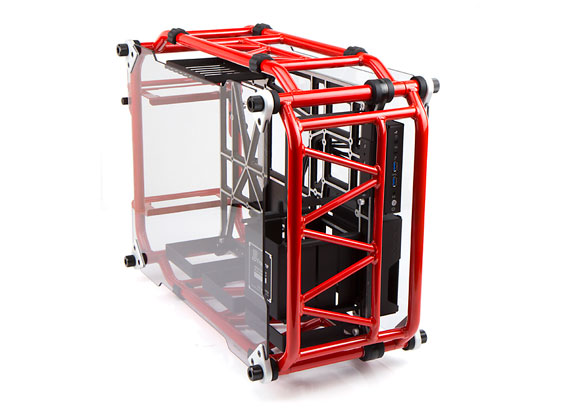 The In-Win D-Frame is a limited edition and at a staggering $349 it isn't cheap, but it's definitely unique. Construction quality is very high; the piping isn't steel but aluminum, and the clear side panel is actually glass and not acrylic or plastic. Obviously this isn't for the garden variety enthusiast or anyone that owns a cat, but it's an eye-catcher and worth at least remarking on.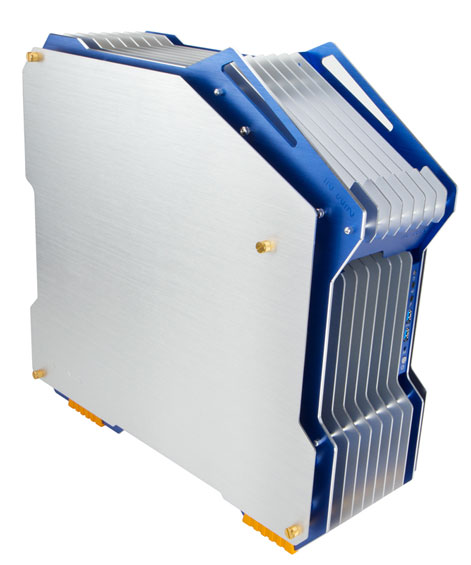 The H-Frame is another wild open air chassis, a series of aluminum fins that produce a simple, interesting shell. This is fundamentally an ATX enclosure, but check out the inside.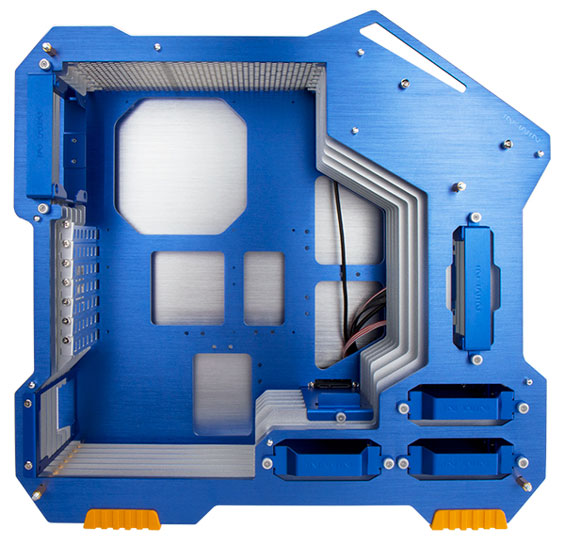 Ignoring the fact that I like blue, the interior of the enclosure is at least interesting to see. There are three 3.5" drive bays along with a 2.5" drive tray, and the "tray" at the far right is actually a fan mount. Again, the H-Frame may not be for everyone, but it's still slick to just look at.
Outside of these two interesting pieces, In-Win had a selection of more fairly basic enclosures similar to the GROne, although they did have some remarkable budget Micro-ATX cases that we hope to get in for review. Truthfully I'm surprised Micro-ATX has stagnated and is continuing to, as the ATX and larger form factors just offer less and less compelling reasons to employ them. Mini-ITX is perfectly adequate for a basic system now, while multi-GPU users or anyone who needs an expansion card can still be served perfectly fine by a Micro-ATX board.