Earlier this morning Microsoft and HTC announced the new Windows Phone 8X and Windows Phone 8S. The specs of the two phones is below, but basically you're looking at dual-core 1.5GHz MSM8960 and LTE for the 8X and dual-core 1GHz MSM8627 (not LTE) for the 8S. Screen size and resolution differ as well, with the 8X boasting a 720p display compared to 800 x 480 for the 8S. There are other features that separate the two as well, the 8X has the same camera assembly and image chip from the One X as well as a ultra wide angle front facing camera which the 8S lacks.
Internally the device construction is pretty unique. HTC refers to it as a pyramid design, with the battery sandwiched between display and PCB layers rather than the normal display, PCB then battery stack.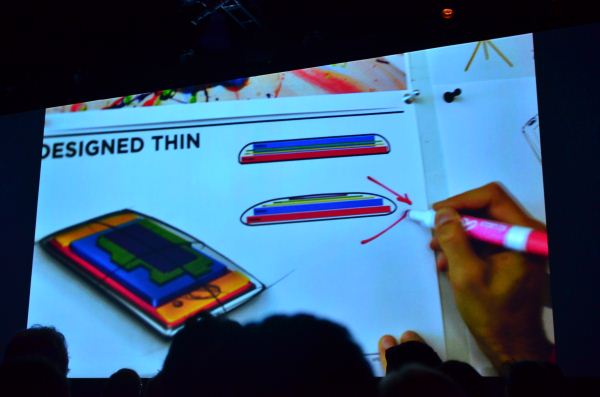 The 8X alone features an integrated 2.55V amplifier that drives both the headphone jack and the internal speaker. Listening to music and movies on a set of beats headphones sounded very good on the 8X.
In hand feel of both devices is just amazing. The phones have a soft touch feel to them and both feel quite light without feeling cheap. I was skeptical about the low profile buttons on the 8X at first, but in use they are well defined and have good actuation feel.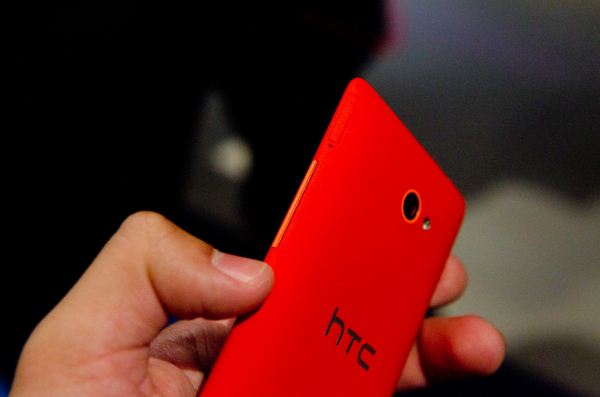 Microsoft is still limiting Windows Phone 8 demos to the lock screen and some predefined demo paths so we weren't able to get a good idea for performance or anything like that.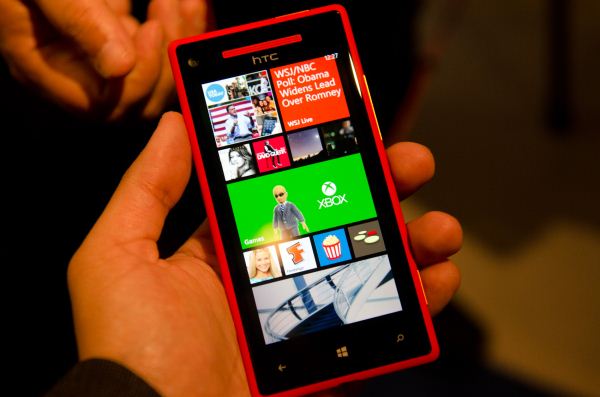 New for the 8X/8S line are a series of vibrant color options. You can get the 8X in california blue, graphite black, flame red and limelight yellow while the 8S come in domino, fiesta red, atlantic blue and high-rise gray. The colors look great in person, check out our galleries below to really get a feel for them. The 8S is distinguished by its lower color stripe which isn't present on the 8X.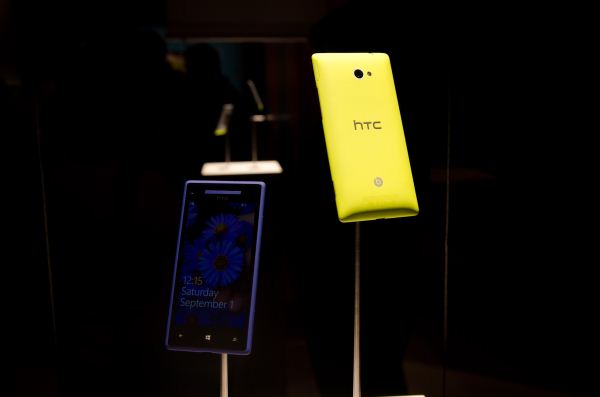 Just like the One X, auto focus and shot to shot time is lightning quick on the 8X. The new ultra wide angle front facing camera is pretty impressive as well. It's tough to judge image quality given the dimly lit launch venue but I'm sure we'll have plenty of shots when we get review samples later this year.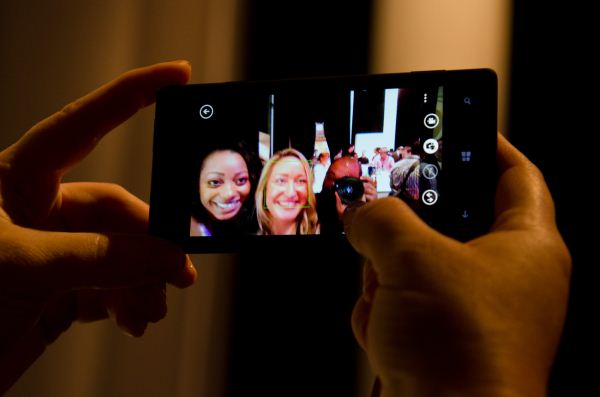 Overall the devices look very impressive. For not being able to do much software-level differentiation, HTC seems to have a great job in differentiating at the design level.