Application and Futuremark Performance
The HP Envy 14 Spectre is capable of enjoying the fastest ultra-low voltage processor on the market as well as employing Samsung's very respectable PM830 SATA 6Gbps SSDs, and the results are impressive. It may be heavy in the hand, but the Spectre is capable of being very nimble when stressed.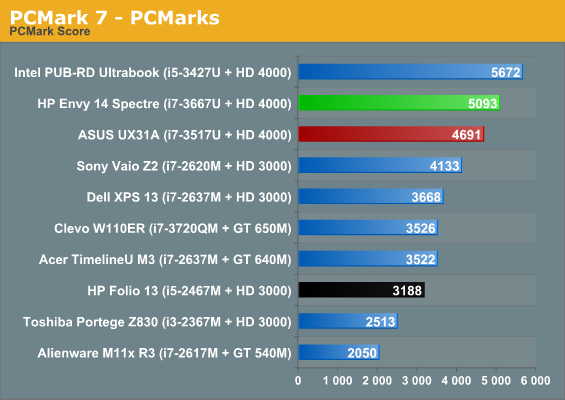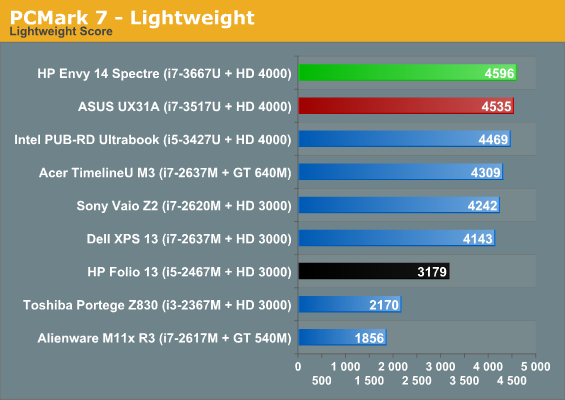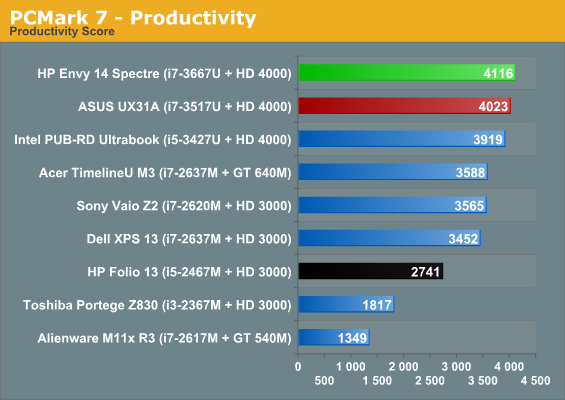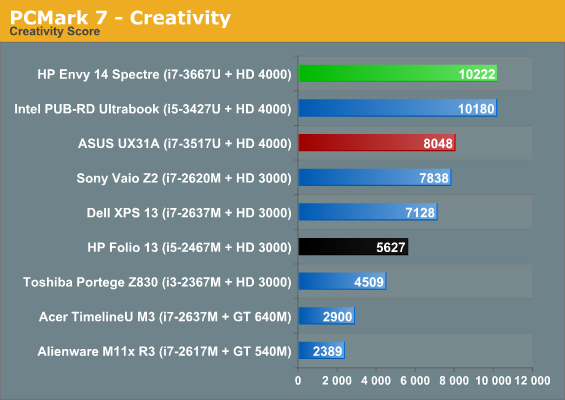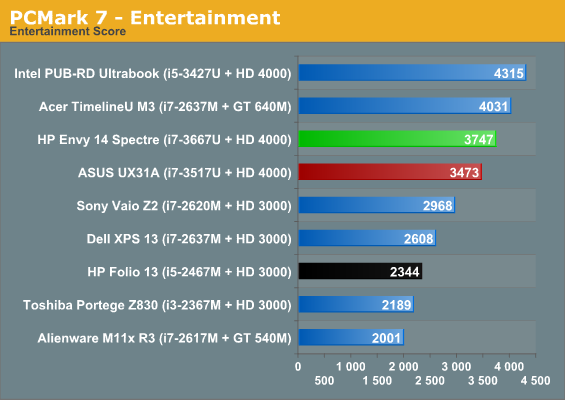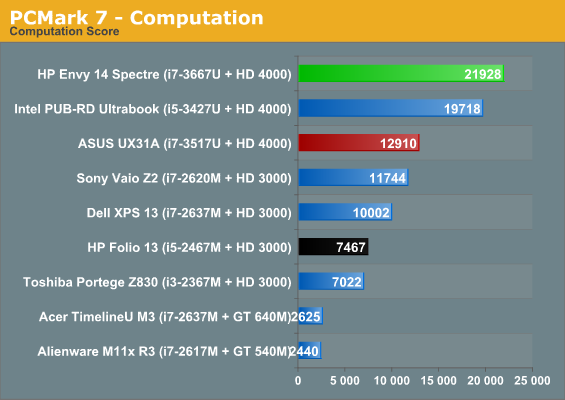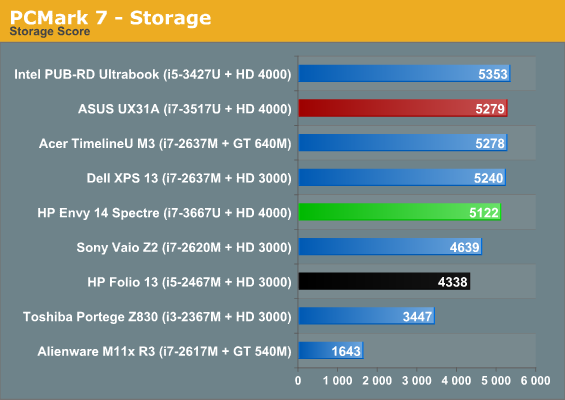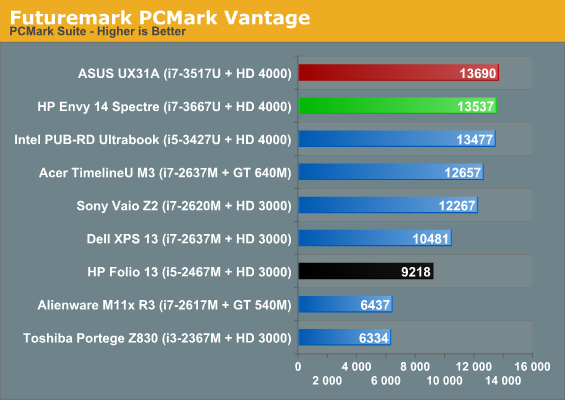 Between the SSD and fast ultra-low voltage processor, the Envy 14 Spectre ranks among the fastest ultrabooks we've tested and in many cases actually blows by the Sony Vaio Z2 and its full voltage Sandy Bridge processor. Note also that the Z2 employs a pair of SSDs in a RAID 0, so it's not terribly handicapped in this matchup.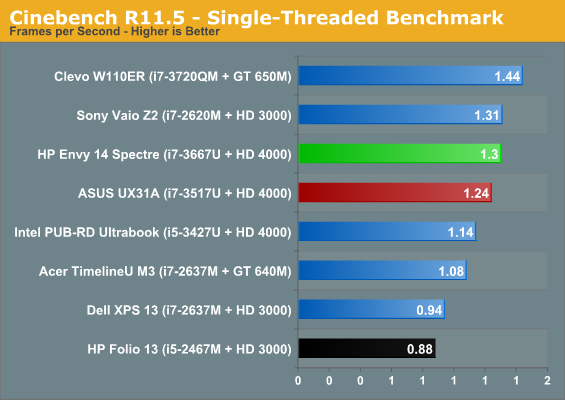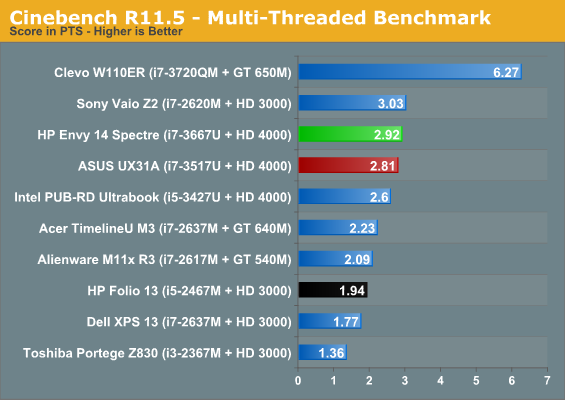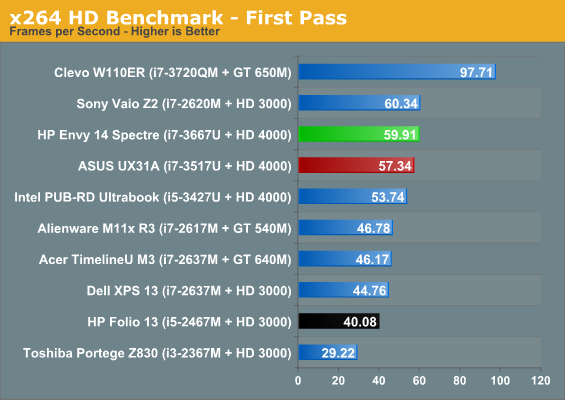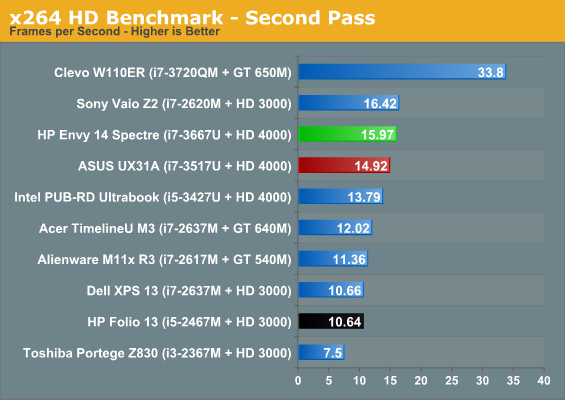 When we get to our CPU-limited benchmarks, the full scope of what Intel achieved with Ivy Bridge becomes evident: the i7-3667U is able to do in 17 watts what the last generation top end i7-2620M needed 35 watts to achieve. That's no small feat, and it's clear the Envy 14 Spectre isn't terribly hindered by its ultra-low voltage processor.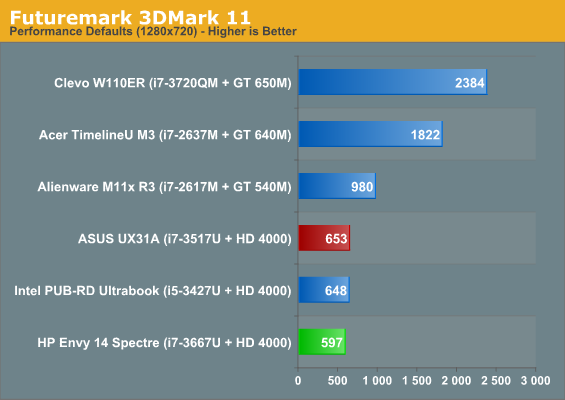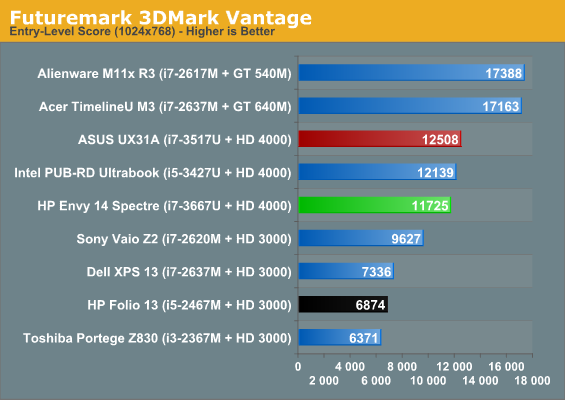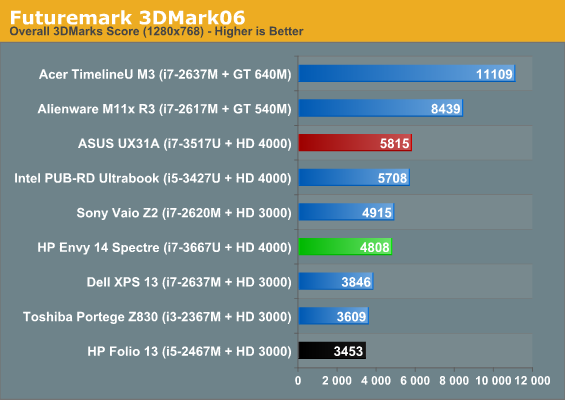 Unfortunately the 3DMarks are a bit less kind. Despite enjoying DDR3-1600, the single channel of memory bandwidth seems to noticeably hinder the HP Envy 14 Spectre. It's still baffling why HP went this route with both the Spectre and the Folio 13, but the results speak for themselves.