Application and Futuremark Performance
Given the Dell Precision T1650 is capable of supporting the fastest quad core processors available (with the Ivy Bridge Xeons even eclipsing their desktop brethren in raw clock speed), it's reasonable to expect it will do well in most of our benchmarks. At the same time, PCMark probably won't be as kind to the T1650's lack of SSD; the difference will be made up in the CPU-centric benchmarks later on.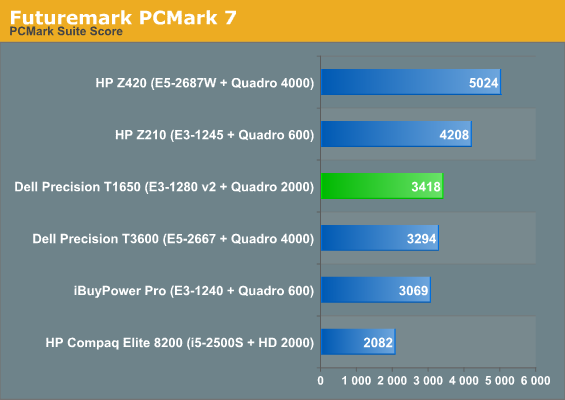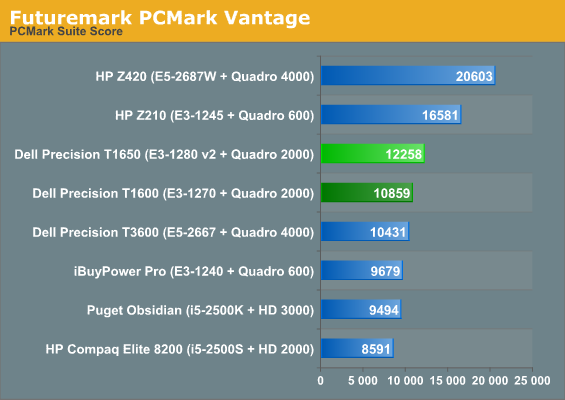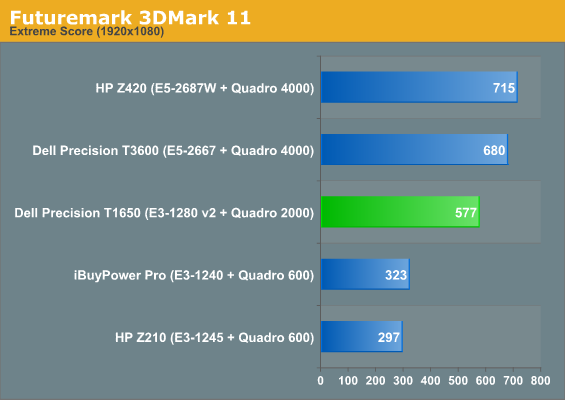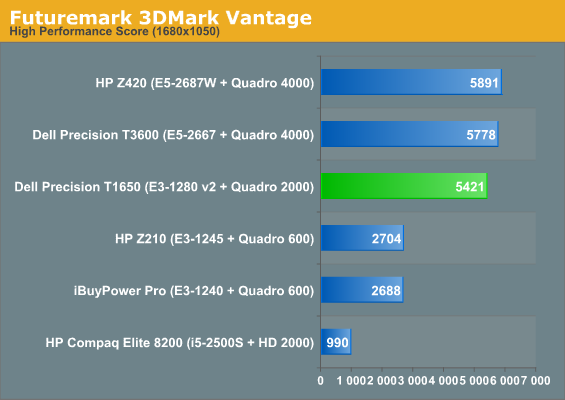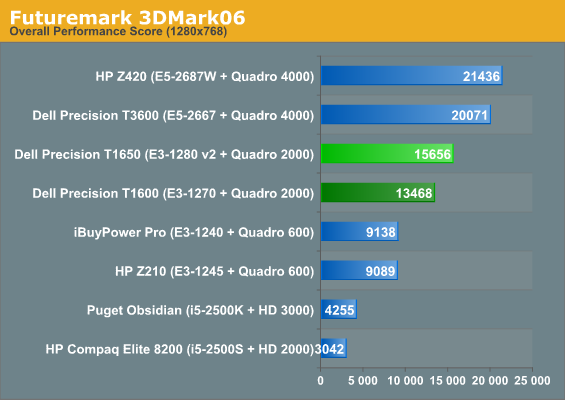 It's definitely fast, though, and it shows an appreciable gain over last generation's Precision T1600 workstation. Note that the starting price of that system was $100 more than the T1650's, while that review configuration's CPU was basically maxed out and still $400 short of where we are with the T1650. Futuremark is going to render the difference between the two systems as efficiently as our more heavily CPU-based benchmarks will, though.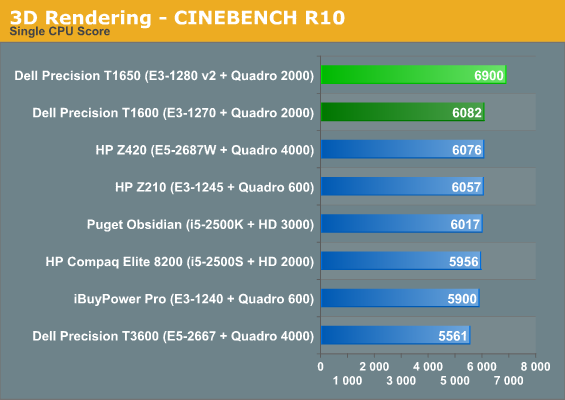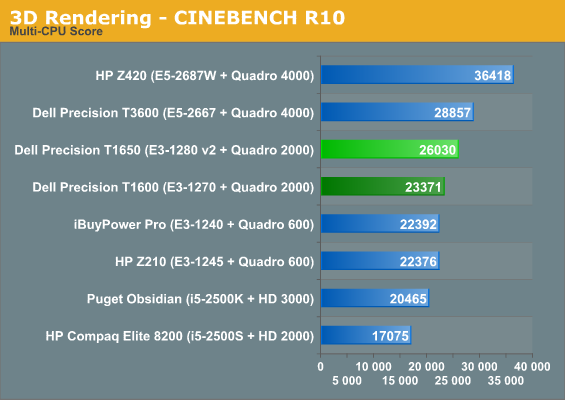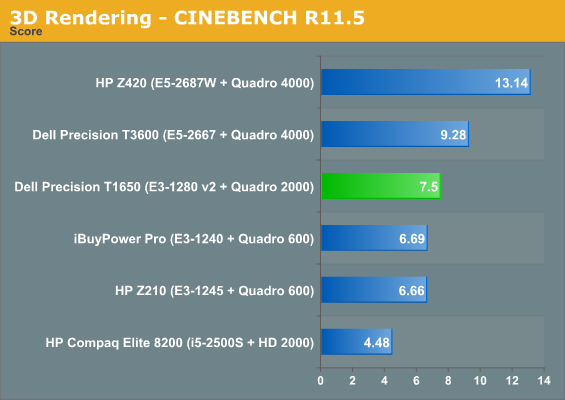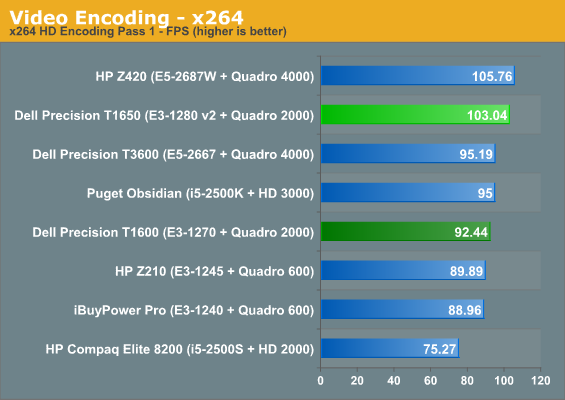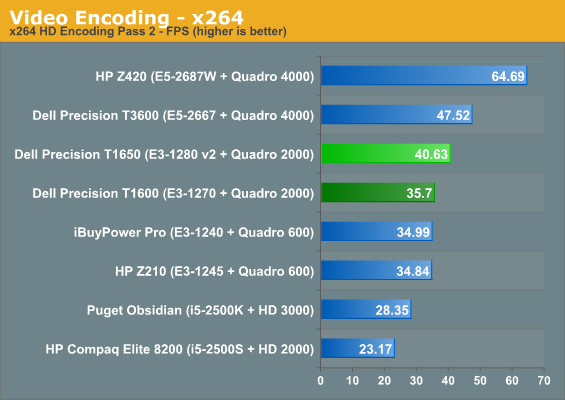 Single-threaded performance is as high as we've ever seen; it takes an awful lot of CPU to catch up to the Xeon E3-1280 v2 in our review unit. The E3-1280 v2 is as much as 13% faster than its predecessor and you'll see it draws less power in the process. At this point you really need to add cores to match the new Xeon's performance.