Application and Futuremark Performance
It stands to reason PCMark is going to have a field day with the fast SSD used for the system drive and the eight-core, sixteen-thread Intel Xeon that's powering our HP Z420 review unit. What should be particularly interesting, however, will be our CPU-isolated benchmarks.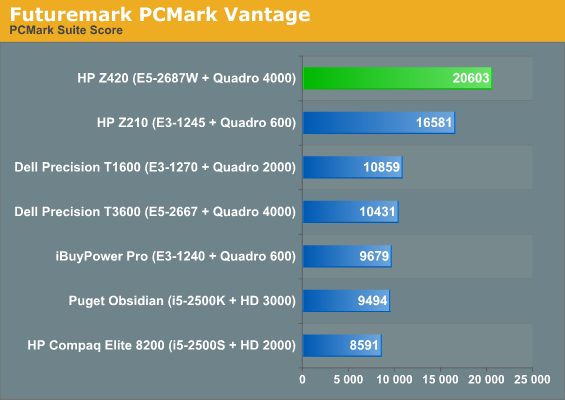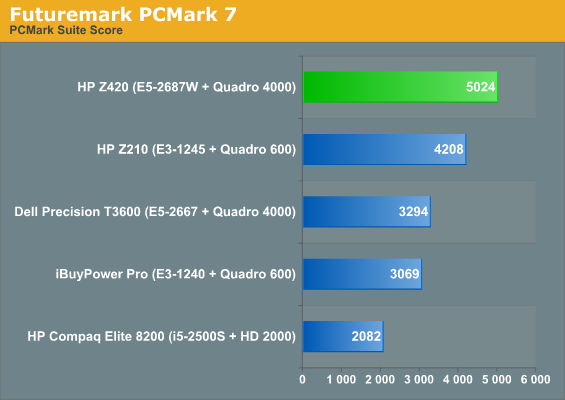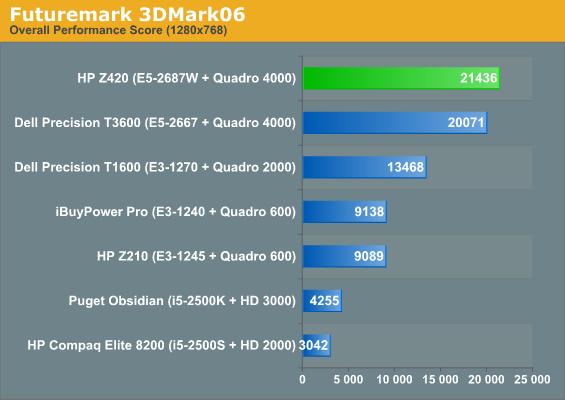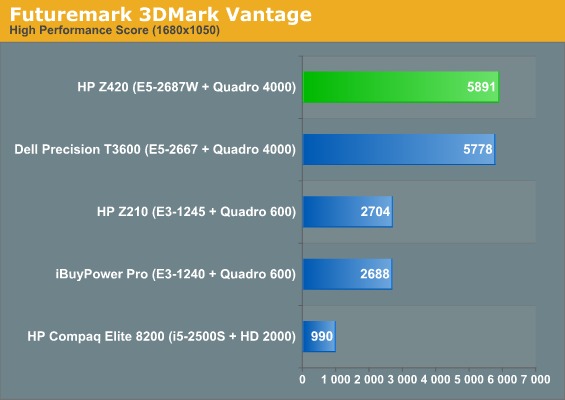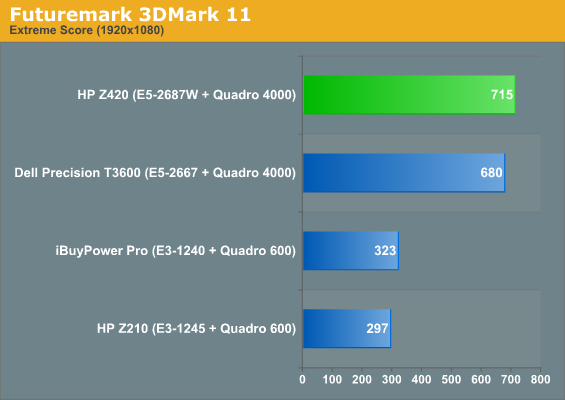 The Z420 runs away with PCMark while even the 3DMarks see a slight boost from the extra CPU performance on tap. It's just enough to put the Z420 ahead of the T3600 in every chart. For comparison's sake, it's worth noting that boutique gaming desktops with consumer-class SSDs (tuned more for performance than reliability) pretty much start at where the Z420 lines up in PCMark, while even a 768MB GeForce GTX 460 offers a better gaming experience than the Quadro 4000. Bottom line: this is not a gaming system.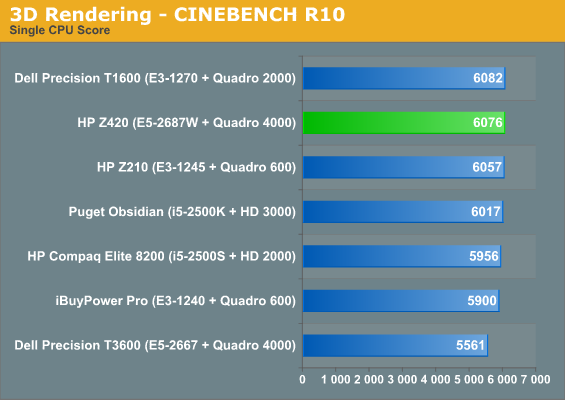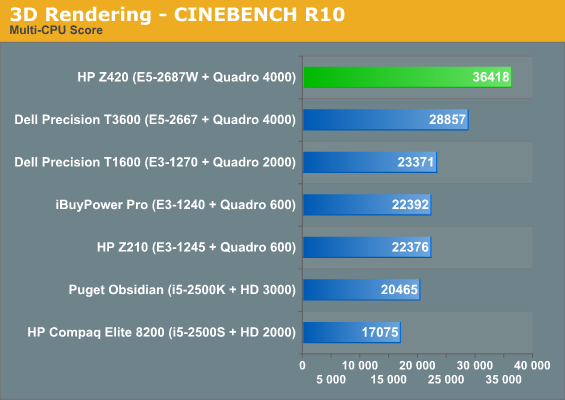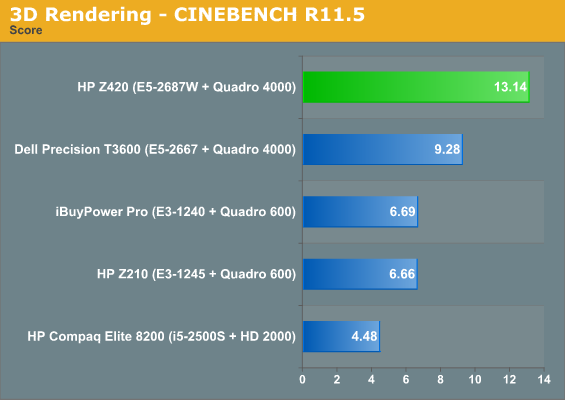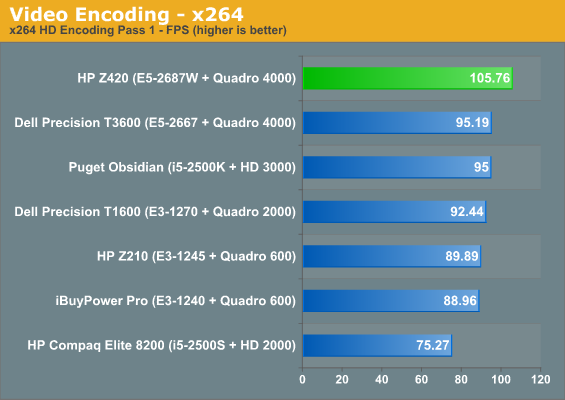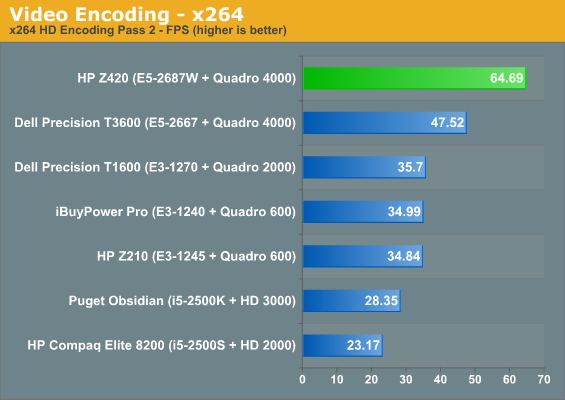 In single-threaded tasks the E5-2687W is certainly respectable, but the instant the extra cores can be leveraged it tears past the other test systems. It takes a 4.6GHz i7-3960X to even match or beat the Z420's E5-2687W (as tested here), but the fact that a hexa-core chip can beat an octal-core chip in these tasks is telling. The E5-2687W is probably going to be the fastest workstation chip you can find and the Z420 demonstrates that, but enthusiasts who've periodically looked at enterprise-class hardware are going to want to steer clear, as even modern video encoding tasks may not be adequately threaded to keep the E5-2687W working at full tilt.