NZXT HALE82 650W and 750W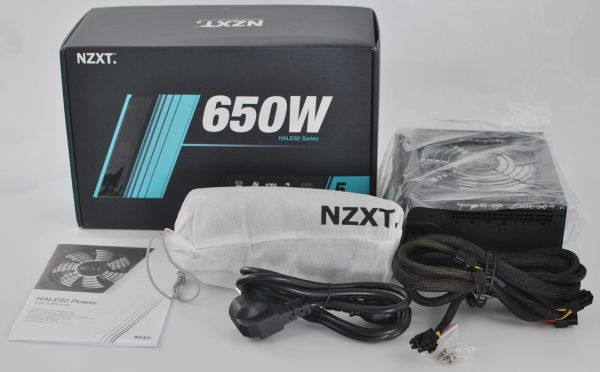 NZXT recently sent us their latest 650W and 750W PSUs from their new HALE82 series. We will focus primarily on the 650W model in this review, as there are only minor differences between it and the 750W model. The package includes a standard power cord, four screws for mounting the power supply, all the modular connectors in a separate bag, and a user guide. The latter has only a few short instructions on how to install the device. According to the manufacturer, the product features include a 5-year warranty, a modular connector panel and Japanese capacitors.
With 80 Plus Bronze certification, the HALE82 series looks like an average product for this performance class. Still, we need to look at the internal design and performance characteristics, since 80 Plus Bronze doesn't really convey enough information for us to form an opinion on a PSU. Furthermore, NZXT uses a "strong 12V Single Rail", a single +12V output that is not split into lower amperage rails.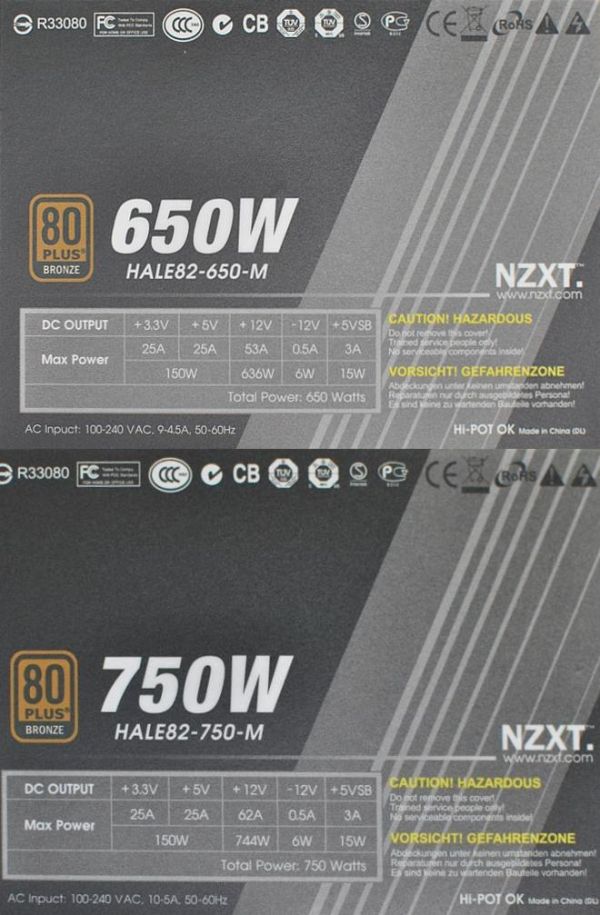 Both the 650W and the 750W versions have +3.3V and +5V outputs that are specified at 25A maximum load each. Together these outputs provide up to 150W; we will confirm this in our load test later. -12V and the standby power are identically rated as well; the only difference is current at +12V . The 750W model can deliver 108W more on this output than the smaller 650W unit. Both power supplies have a variety of safety certifications, but "CE" in this case is just a sign for "China Export". However, the PSU should be CE compliant as well, as that is necessary for any PSU sold in Europe.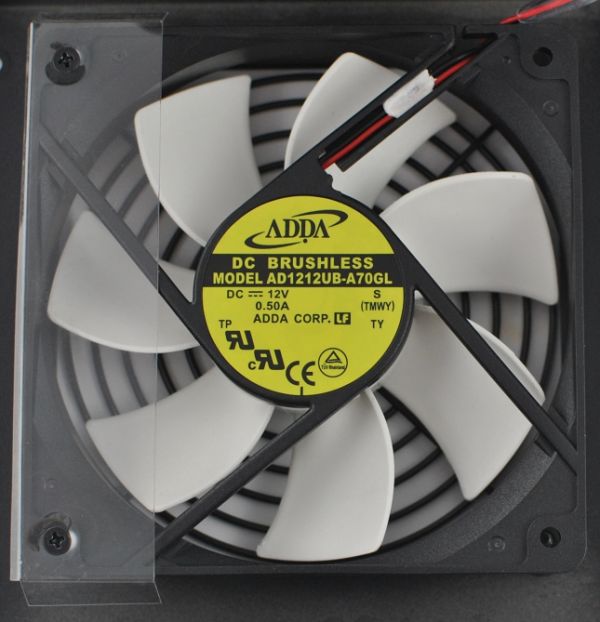 The fan has seven fan blades and is an ADDA model AD1212UB-A70GL. We could only find information for an ADDA fan with the extension A71GL, but the values ​​are probably comparable. That model has a ball bearing and runs at up to 2500RPM, but the current consumption is significantly lower than for the model used here (0.39A vs. 0.50A). Given the higher current rating of the A70GL model, this fan might reach higher speeds, e.g. 3000+ RPM.