Temperatures and Power
Heat characteristics under idle and load remain similar to the CoreHT 252B. We took temperatures after 10 minutes of idle after booting to the Windows desktop, as well as after 15 minutes of putting the system under intense loading with the Furmark and Prime 95 stress test benchmarks running simultaneously. The numbers were actually slightly lower than the 252B, though not significantly so. This could either be environmentally related or due to the slightly different CPU. The hard drive is not significantly stressed in either benchmark, so the change in hard drive configuration did not affect thermal load significantly.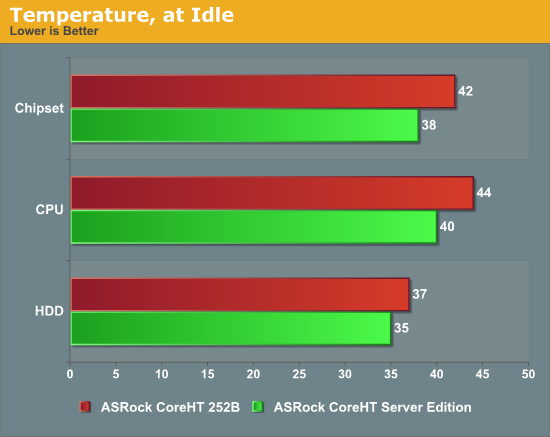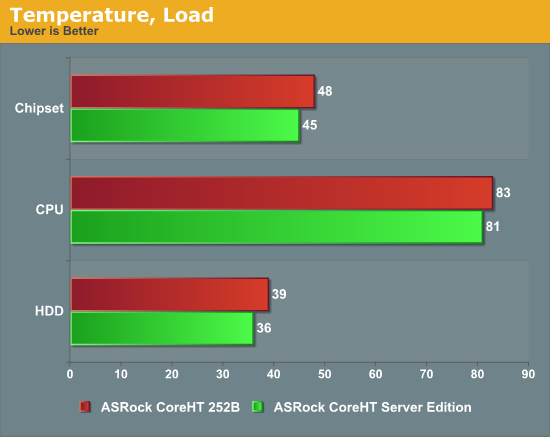 There was about a 10% increase in power consumption in the Server versus the 252B, with idle consumption rising to 19.8W from 18W and consumption under load going to 65.6W (from 62). That's about what would be expected from the addition of a second hard drive.