The Fall hits just keep coming. Today AT&T joined partners Motorola, Samsung, Pantech and newcomer ZTE to announce 5 new Android handsets due out this Fall. The line-up includes big announcements, like the Atrix 2 we saw hints of previously, and some bargain phones including just their second Android GoPhone, the ZTE built AT&T Avail. Lots to cover so let's get right to it.
The Motorola Atrix 2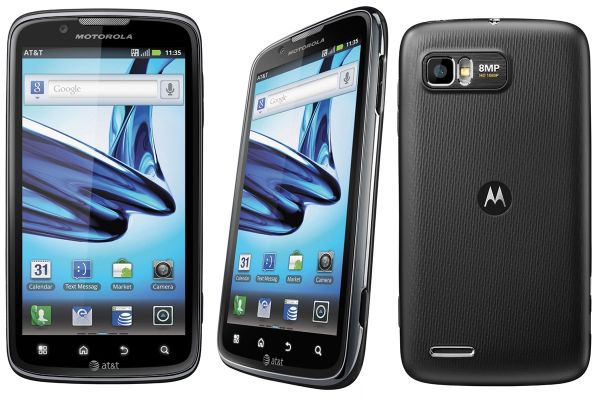 We first got a peak at this device when a Chinese leaker nabbed some hands-on time with a device whose model number (MB865) mirrored that of the Droid Bionic's original model number (XT865). This lead to the hopeful assumption that the device would be among AT&T's first LTE devices. Sadly, LTE has been left on the table, and though the Bionic's model number is no longer quite so similar (XT875) there's still much in common between these devices. The Atrix 2 is powered by TI's OMAP 4430, as in the Bionic, and backed by 1 GB of RAM. The PowerVR SGX 540 is clocked at 304 MHz, higher than in last generation's phones, and pushes a 4.3" qHD display that based on reports from This is my next lacks any sort of PenTile matrix.
The Atrix 2 will be a WebTop enabled phone, and though it will sport HSPA+, LTE is nowhere to be found. With 8GB of on-board storage and a 2GB microSD card in place, there's plenty of room for apps and images or videos from the 8 MP shooter on the back and the VGA front-facing camera, likely the same pair as found on the Bionic.
What really sets the Atrix 2 apart, is the price, which is reported to be $99 on-contract and available on October 16th. That's plenty of bargain for a modern dual-core chipset and what is surely going to be an impressive screen, even if real 4G isn't in the cards.
Samsung Captivate Glide and DoubleTime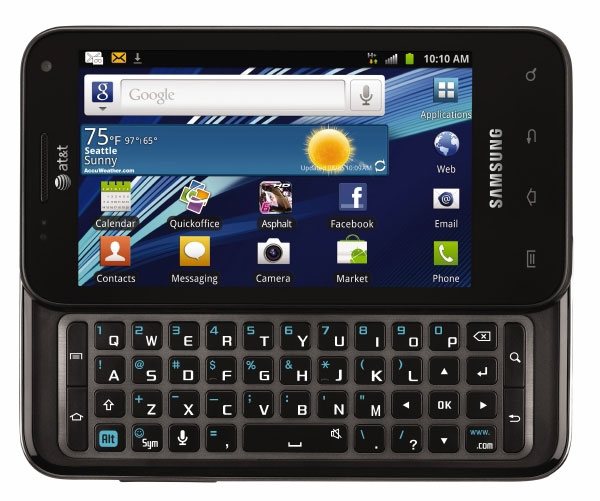 The Samsung Captivate Glide could be categorized as a Galaxy R phone as it uses a Tegra 2 SoC and not one from Samsung's stable and joins the ranks of recent QWERTY devices from Samsung. The 4" devices uses a WVGA SuperAMOLED display and, as expected from a Tegra 2 device, is running its cores at 1 GHz and is backed by 1 GB of RAM. The phone sports 8 MP rear-facing and VGA front-facing cameras and is laden with the enterprise software that has become de rigueur from Samsung of late. Given the aggressive pricing on the Atrix 2, I'd be surprised if this phone was priced higher, but availability and pricing are TBA.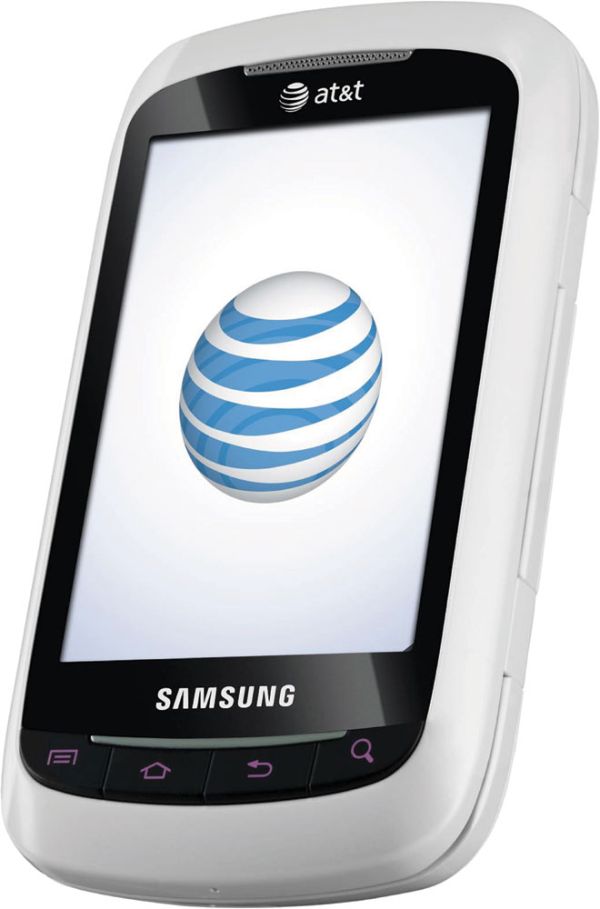 The Samsung DoubleTime is almost sure to be among AT&T's cheapest smartphones, though it has its market, to be sure. The colorful body (available in pink and white) and flip keyboard harkens back to the LG Envy series making this a push towards the text heavy youth market. Like the Envy of old, the DoubleTime features two screens, one touchscreen, and another non-touchscreen only visible when the clamshell is opened to reveal the ful QWERTY keyboard. Each screen is just 3.2" HVGA (320x480) and the rest of the specs won't impress anyone with just 600 MHz on tap from a Qualcomm chipset. Froyo is the Android flavor of choice, and the 3.2 MP shooter isn't likely to impress camera snobs. But if you've got a few tweens looking to stay in touch with friends, this could be the right phone at the right price. We just don't know what that price is yet, nor when you'll have it in hand.
Pantech Pocket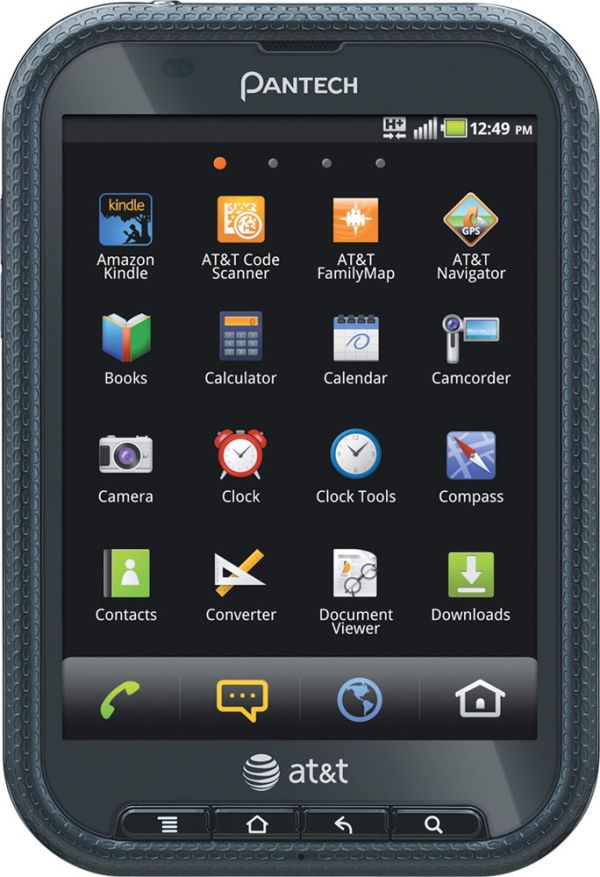 The Pantech Pocket is another value play from AT&T, this time in a slim, device whose ergonomics target one handed operation. What's most immediately striking about the device is its screen, a 4" SVGA vanilla LCD with a 4:3 aspect ratio. For those born after 1990, SVGA is 800x600 resolution and was last seen in the CRT era of PC displays. The extra horizontal pixels (when held in portrait) provide more browsing room, while the small form factor makes the device easy to handle with one hand. There's not much else to say, the phone looks like a grown up Tomagotchi, and I don't think that's necessarily a bad thing. Pricing and availability are TBA.
AT&T Avail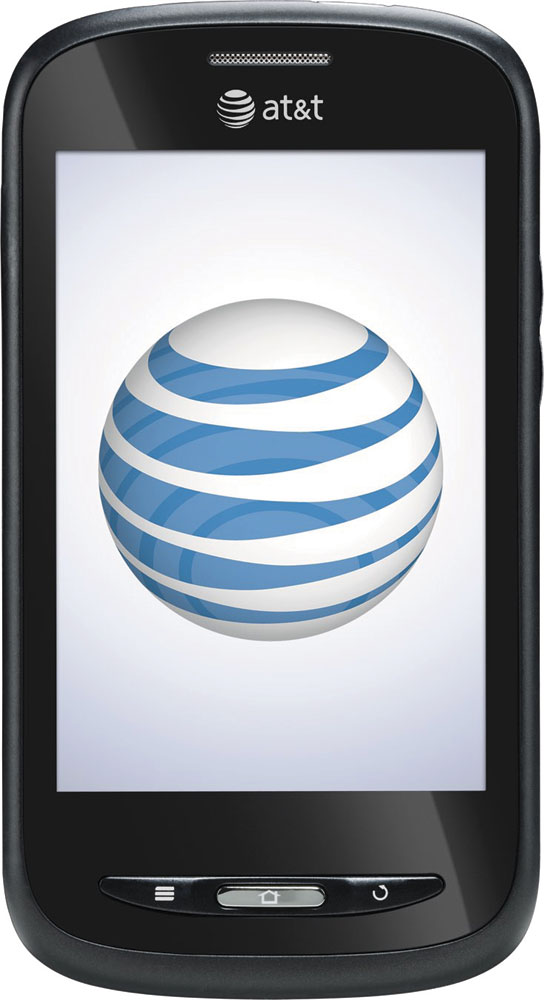 The last entrant is AT&T's second Android prepaid handset, and their first ZTE handset. China's ZTE is set to grow its presence in the States but, like the Pocket and the DoubleTime, this is a bargain bin device that's not likely to wow anyone. No details on chipset or performance were given, simply that the phone has a 3.5" capacitive touch screen, a 5 MP shooter, 512 MB of onboard storage and a 2 GB microSD card preinstalled, and would be running Gingerbread. If you're looking to try out Android without a 2-year commitment, we can think of better ways, but travelers looking for a cheap back-up phone might just appreciate the Avail.
AT&T's Android line-up seems to have something for everone, though things seem a little iffy at the bottom end. On top you'll have devices like the Galaxy S II, the Atrix 2 and the Captivate Glide. On the lower end we'll now be seeing more Gingerbread devices with the Pocket and the Avail. CTIA's just getting started so we can expect more announcements in the coming days. Stay tuned.
Source: AT&T