Our Test Server
We are currently testing the new Intel QSSC-S4R server. Intel claims that even though the TDP of the best quad-socket Xeons is still 130W, the total platform power consumption is quite a bit lower. We are definitely interested to see if this is the case.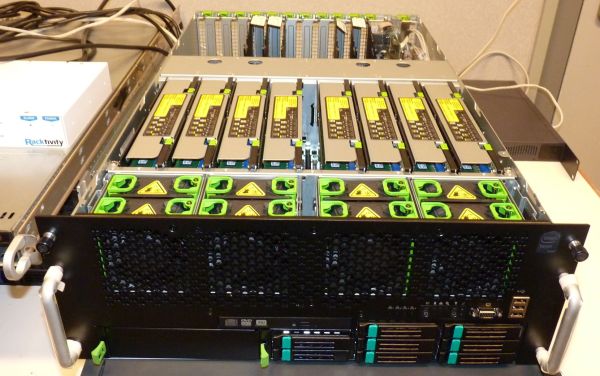 The test system comes with eight memory daughterboards, each with two memory buffers and four DIMMs per memory buffer. With 8GB DIMMs, you can easily fit 512GB of memory into the system.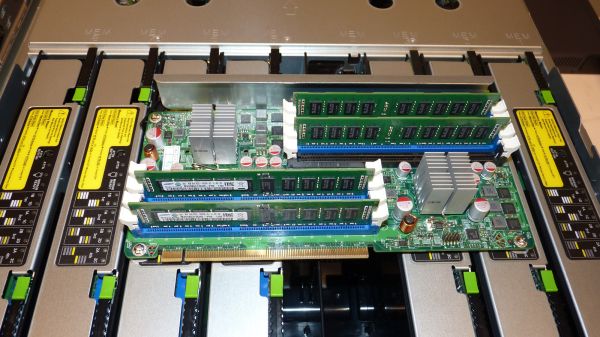 The four CPUs are cooled by massive 3U high heatsinks.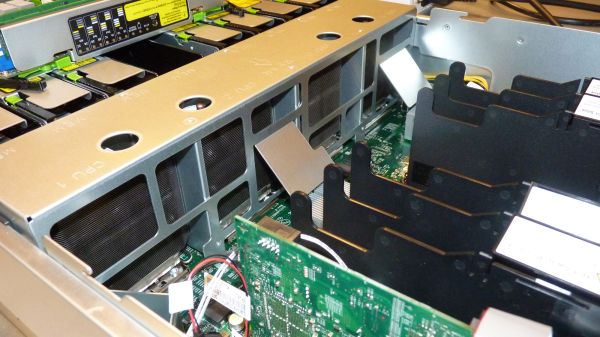 We are performing some virtualization benchmarking (VMware vSphere 4.1 update 1) as we speak. SQL Server 2008 and power numbers will be added too. At a later date we should be able to give some Linux KVM benchmarking numbers. For now, we don't have any results to report, but stay tuned....