Rounding out the devices AT&T has announced this morning is the Samsung Infuse 4G, which packs a huge 4.5" Super AMOLED plus display. We're not certain what plus adds to super beyond even better sharpness and outdoor visibility. It's possible that super AMOLED plus includes a different subpixel pattern with greater density than Pentile, however we're not entirely certain yet.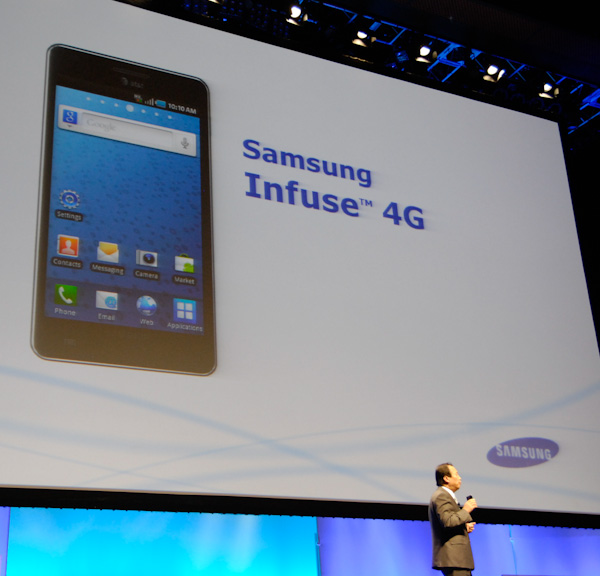 The device is 9mm thin, which AT&T claims is its thinnest smartphone - sure enough, the iPhone 4 is just 0.3 mm thicker. The 4.5 inch display is the largest we know of as well.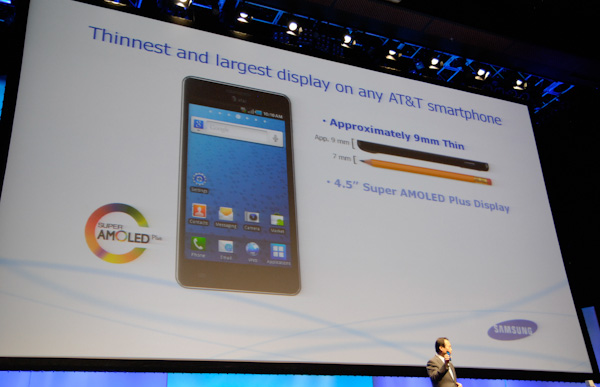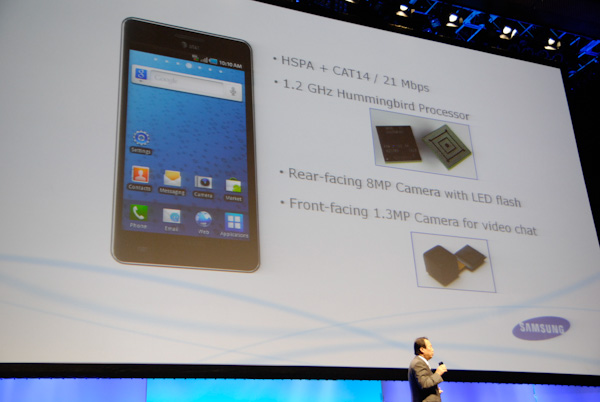 It appears that AT&T is taking a nod from T-Mobile and calling HSPA+ 21 Mbps devices "4G," something that while technically is kosher now by ITU standards, really isn't as exciting or fast as LTE. Details about the Infuse 4G are scant beyond it including an 8 megapixel rear facing camera and 1.3 megapixel front facing camera, and running Android 2.2 as well. The Infuse 4G also includes a Hummingbird SoC clocked 1.2 GHz.