ASUS UL80Jt Performance
So, here's where we get into the real stuff. The UL80Jt has a 1.20 GHz Core i3-330UM that basically performs at half the speed of the 2.4GHz Core i3-370M currently shipping in the U30 and U33Jc. Logical, you say. Well, yes, but you'll see why it's not such a great trade off in a bit. But for now, let's put it this way. In CPU benchmarks, the i3-330UM gives you 50% of the performance of the Core i3-370M and roughly 75% of what the i7-620UM will do. Compared to the trusty old CULV 1.30 GHz Core 2 Duo SU7300, you're looking at a 20-30% advantage depending on benchmark.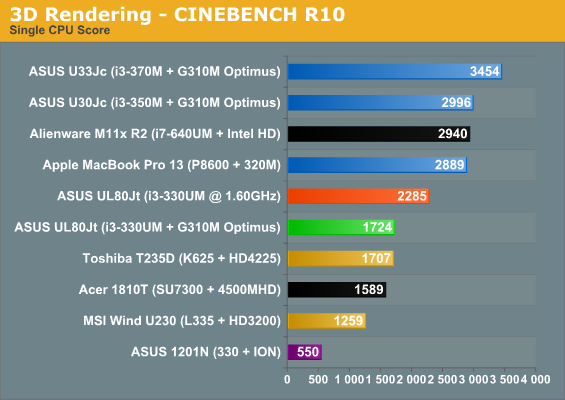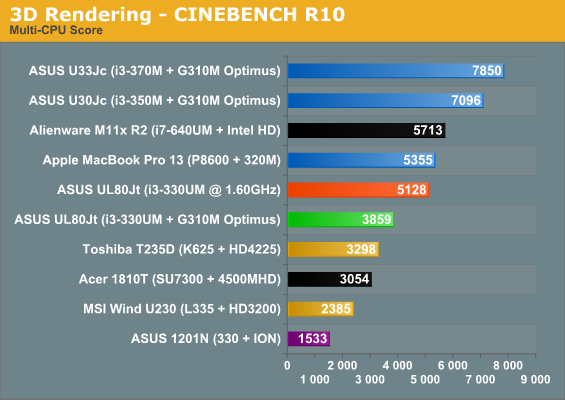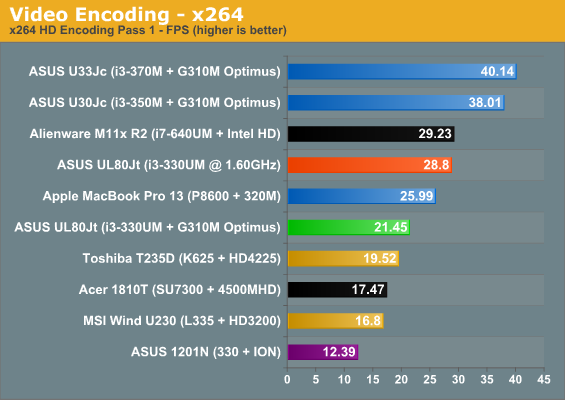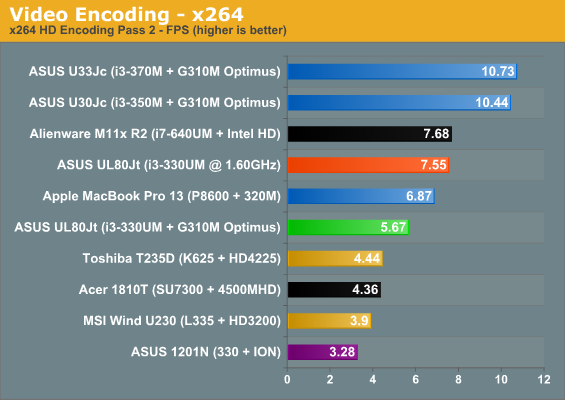 ASUS' Turbo33 mode gives it a bit more kick—the 33% overclock puts it almost on par with the i7 ULV processor, but still pretty far short of the regular i3. Here's the thing though—given the amount of bloat ASUS puts on the notebook as is, you almost need to run it in Turbo33 mode in daily usage just to get decent performance out of it. Once you remove the bloat, it's not too bad in 1.2 GHz mode, but it is noticeably slower in day to day usage when you're switching to it from a regular Core i3 notebook. I went from the U33Jc straight to the UL80 and missed the extra performance on tap.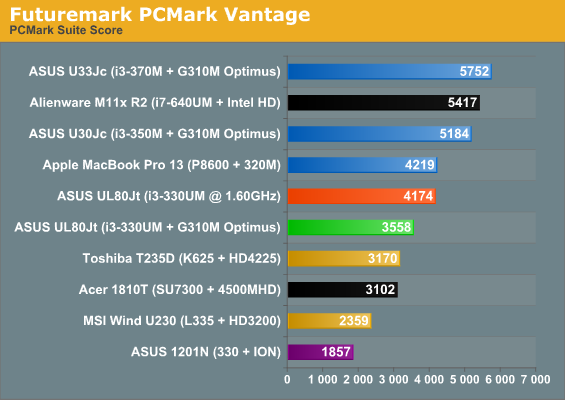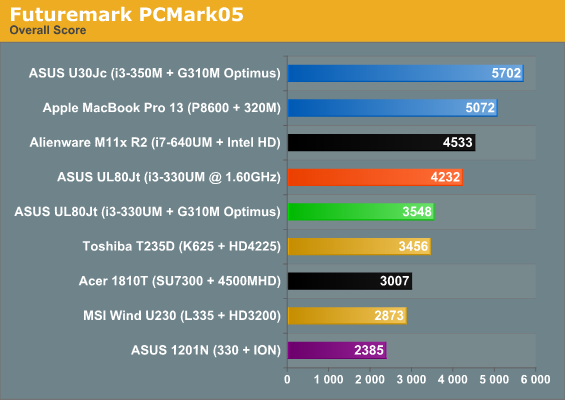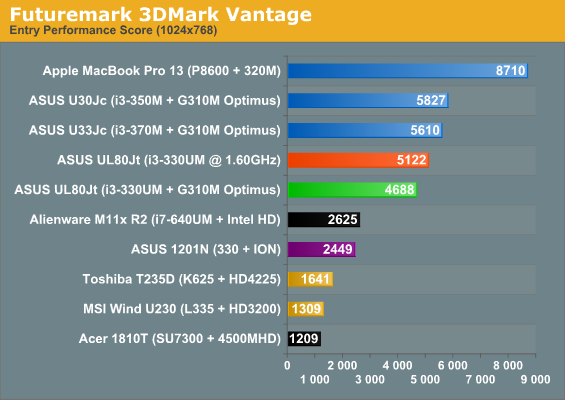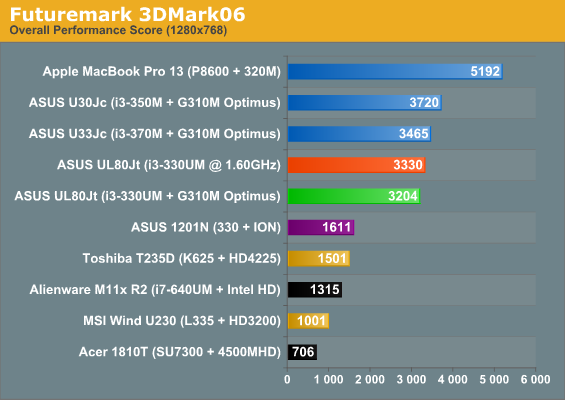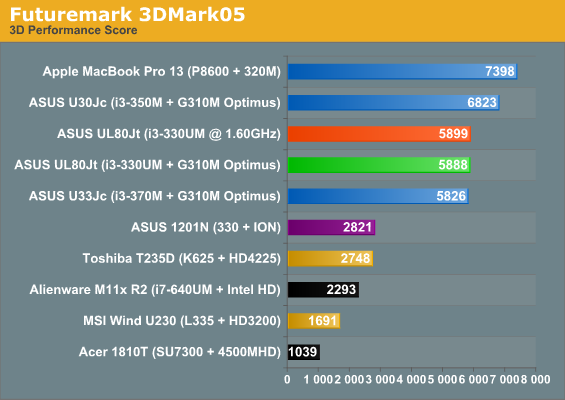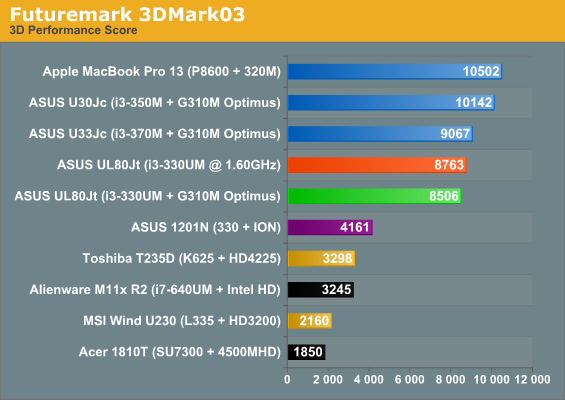 As with my last review, I'm gonna throw the Futuremark results at the bottom here for the guys that care about it. I'm not too sold on 3DMark and PCMark much anymore, I think there are more effective ways to measure performance. However, I do recognize that there are people that care for the numbers, so here they are.