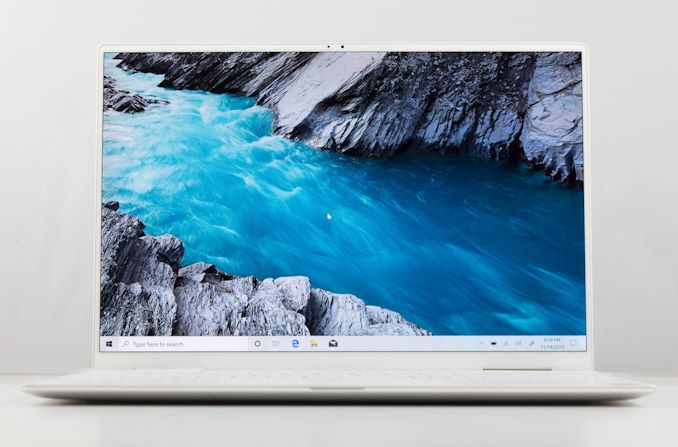 It's difficult to overstate how important the XPS 13 is to Dell's lineup, and to the industry as a whole. This is the device that reshaped the entire market with the advent of the InfinityEdge display back in 2015 which transformed the laptop landscape in an instant, rendering all other devices as dull and out of date. But other manufacturers are relentless, and Dell's early design lead was never going to last forever. Other laptops have arguably caught, and even surpassed the XPS 13 over the last couple of generations. But Dell's latest model of their flagship 13-inch laptop hopes to take the reins back.
Dell has made some serious updates to the 7390 model, which we're checking out today on the 2-in-1 version of the laptop. The biggest update is a shot in the arm that all manufacturers have been anxiously awaiting: Intel's Ice Lake platform, dubbed the 10th generation Core, and based on the long-delayed 10 nm Intel process. Over the previous generation Intel has seen some serious competition from their x86 neighbor, and AMD's Zen core has brought AMD back from the brink, offering competitive performance, and in laptop guise. All of which comes coupled with a potent Vega GPU which has run circles around Intel's UHD 620 found in all of the 8th generation U-Series processors powering so many laptops.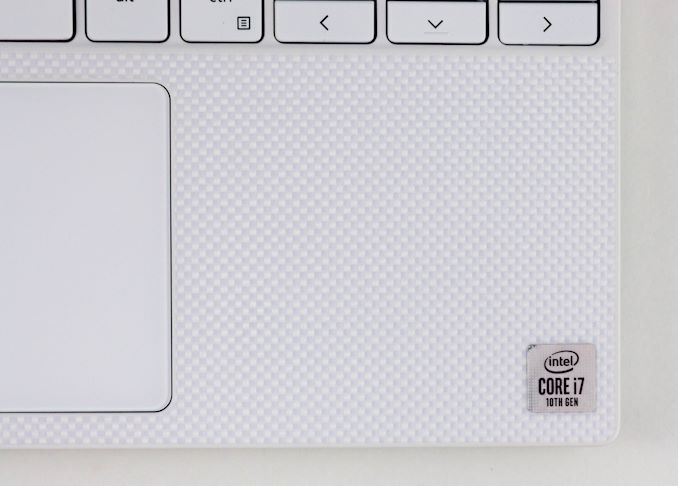 Intel is looking to change that with Ice Lake, offering not only improved CPU performance thanks to the Sunny Cove CPU architecture, but a much-improved GPU as well, with the Gen 11 graphics. The vast majority of previous generation U-Series processors offered just 24 Execution Units (EUs), with some premium devices offering Intel Iris Graphics which had 48 EUs in the 15-Watt range, but Ice Lake improves on that significantly with 64 EUs on the G7-suffix processors, 48 EUs on the G4 range, and 32 EUs on the lowest-tier G1 lineup. Our Dell XPS 13 7390 features the top of the line offering in the 15-Watt envelope with the Core i7-1065G7, meaning it also sports the 64 EU GPU.
But an improved processor can't be the only defining change, as all manufacturers will be offering Ice Lake in one form or another. Dell has also taken their InfinityEdge display to the next level, bumping the overall screen size from 13.3 to 13.4 inches, and moving to a 1920x1200 16:10 aspect ratio, which dramatically reduces the bezel on the bottom of the display. In addition, Dell is offering a 3840x2400 panel which hits 90% of the P3-D65 gamut, and is HDR 400 and Dolby Vision certified. If you need it, the displays also offer touch and pen support as well.
Dell XPS 13 7390 2-in-1
As Reviewed: Core i7-1065G7 / 16GB / 512 GB / $1749.99
CPU
Intel Core i3-1005G1
2C / 4T 1.2 GHz - 3.4 GHz
Intel UHD Graphics 32 EUs 300 MHz - 900 MHz
15W TDP

Intel Core i5-1035G1
4C / 8T 1.00 GHz - 3.6 GHz
Intel UHD Graphics 32 EUs 300 Mhz - 1.05 GHz
15W TDP

Intel Core i7-1065G7
4C / 8T 1.3 GHz - 3.9 GHz
Intel Iris Plus Graphics 64 EUs 300 MHz - 1.1 GHz
15W TDP
Memory
4 / 8 / 16 / 32 GB LPDDR4X-3733
Display
13.4-inch 1920x1200 IPS
100% sRGB 500-nit
Touch and Pen support

Optional 13.4-inch 3840x2400 IPS
90% P3-D65 500-nit HDR 400 Certified
Touch and Pen support
Storage
256GB / 512GB / 1TB PCIe x4 NVMe
Wireless
Killer AX1650 2x2:2 Wi-Fi6
Bluetooth 5.0
I/O
2 x Thunderbolt 3 (DP / Power Delivery / 4-lanes PCIe)
Micro SD
3.5mm headset jack
Webcam
720P
Battery
51 Wh Li-Ion
45 W Type-C AC Adapter
Dimensions
297 x 207 x 7-13 mm
11.69 x 8.15 x 0.28-0.51 inches
Weight
1.32 Kg / 2.9 lbs
MSRP (USD)
i3 / 4GB / 256GB - $999.99+
i5 / 8GB / 256GB - $1299.99+
i7 / 16GB / 256GB - $1469.99+
i7 / 16GB / 512GB - $1699.99+
The changes don't stop there. Despite the almost 85% screen-to-body ratio, Dell is still offering the webcam at the top of the display, unlike the original InfinityEdge design, and the latest XPS 13 2-in-1 is 8% thinner than before.
As a modern, premium laptop, the XPS 13 also offers two USB-C Thunderbolt 3 ports, although there's no legacy USB-A port which may hinder some people. Dell does ship the laptop with an adapter, but having a dongle on-hand when you need it is one thing to be prepared for.
There's also WiFi 6, based on Intel's wireless card but with the Killer software as well. The latest XPS 13 offers an instant-wake feature, and an integrated fingerprint reader in the power button for Windows Hello support.
Dell is offering a lot in the XPS 13 2-in-1. They revolutionized the laptop back in 2015, but the competition has fought back. Let's dig into the latest model and see how the XPS 13 7390 stacks up.