AnandTech Storage Bench - Heavy
Our Heavy storage benchmark is proportionally more write-heavy than The Destroyer, but much shorter overall. The total writes in the Heavy test aren't enough to fill the drive, so performance never drops down to steady state. This test is far more representative of a power user's day to day usage, and is heavily influenced by the drive's peak performance. The Heavy workload test details can be found here. This test is run twice, once on a freshly erased drive and once after filling the drive with sequential writes.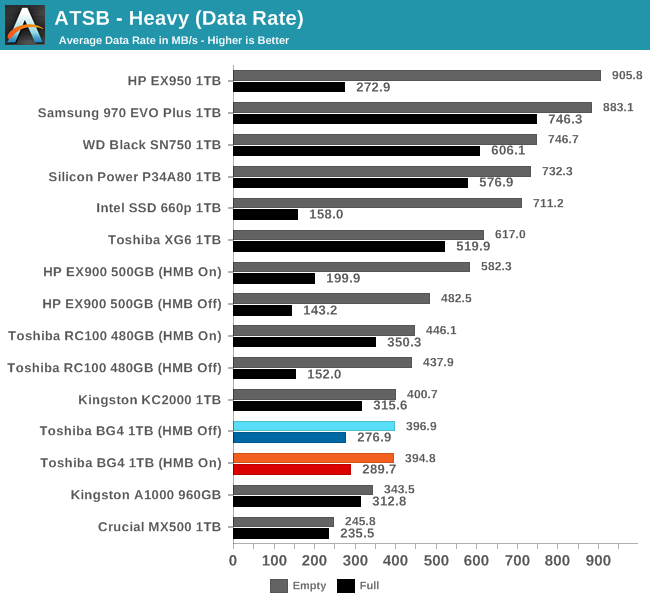 After handling The Destroyer well, the Toshiba/Kioxia BG4's performance on the Heavy test is disappointing. It's moderately faster than the mainstream SATA drive, but actually a bit slower overall than the older Toshiba RC100.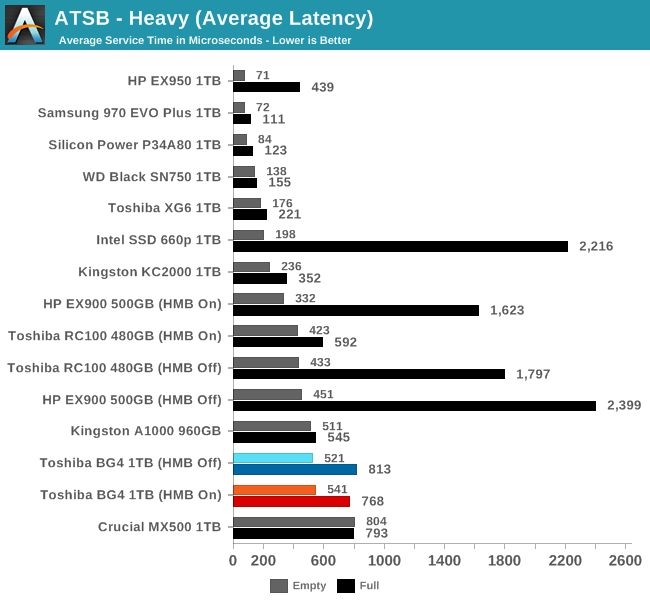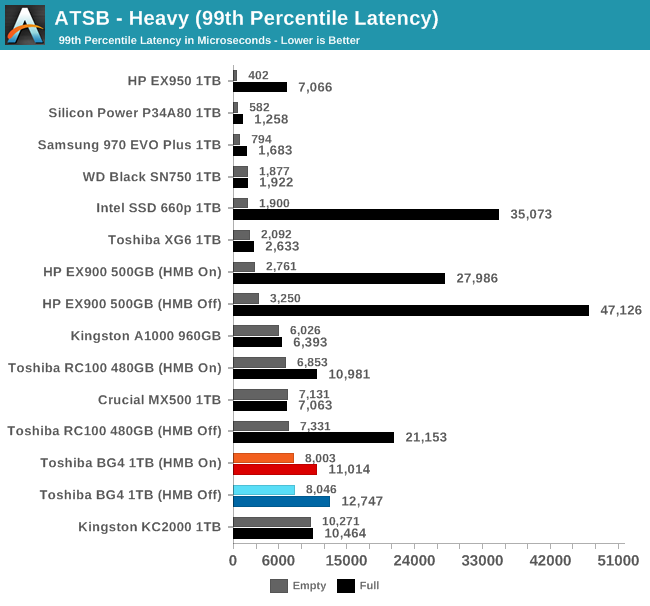 The average and 99th percentile latencies from the BG4 during the Heavy test are acceptable but unimpressive. The BG4 does handle the full-drive test run better than most of the other low-end NVMe drives, and keeps latency from going sky-high.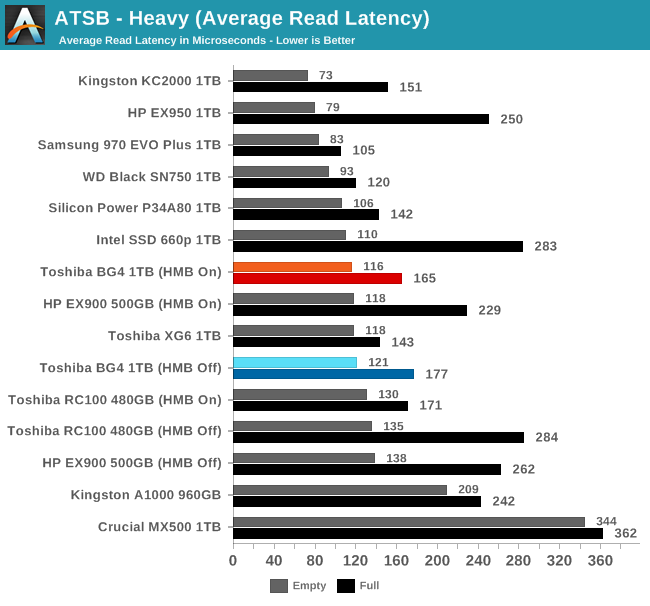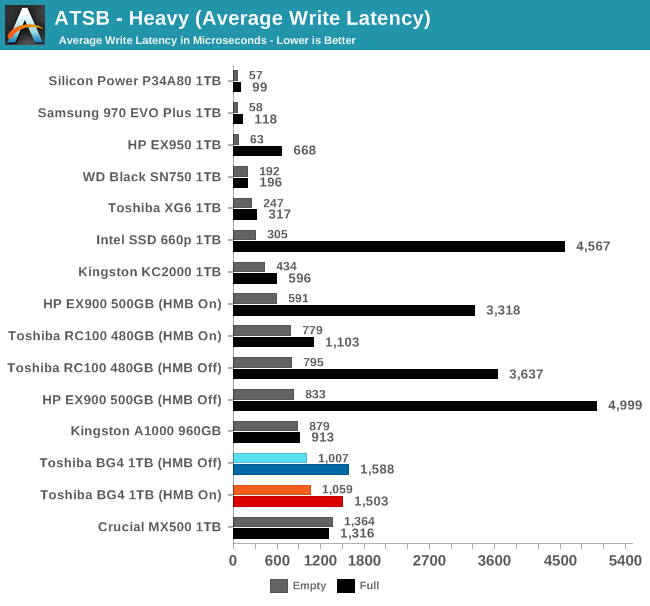 The average read latencies for the BG4 are generally competitive with other NVMe drives. The average write latencies are a bit on the high side, but even when full the BG4 only scores a bit worse than the Crucial MX500, rather than seeing latency spike by a factor of 5 or more.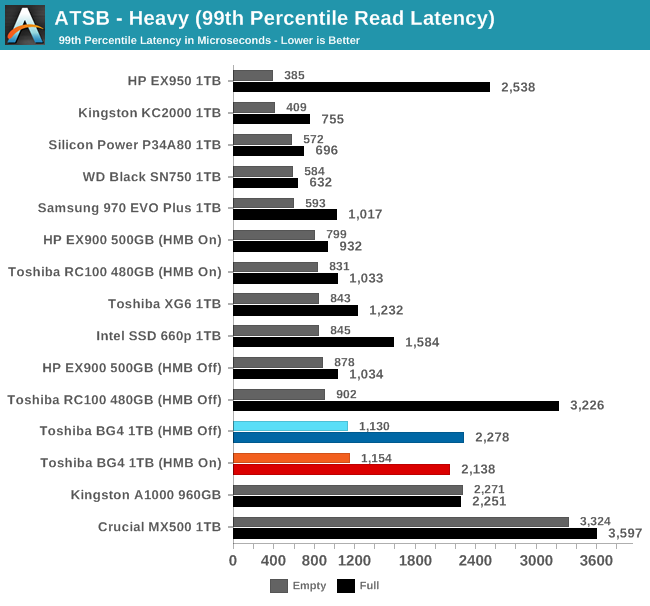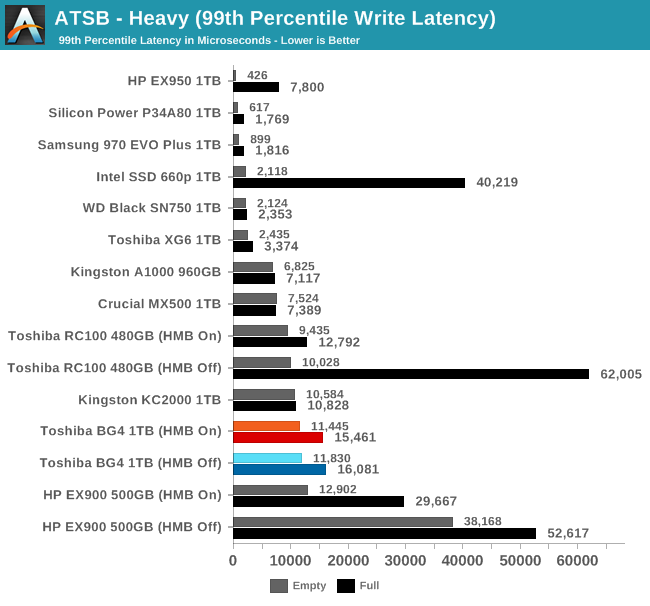 The 99th percentile read and write latency scores for the BG4 don't include any extreme outliers, but it is clear that the BG4 is still at a disadvantage relative to most of the drives that have their own DRAM.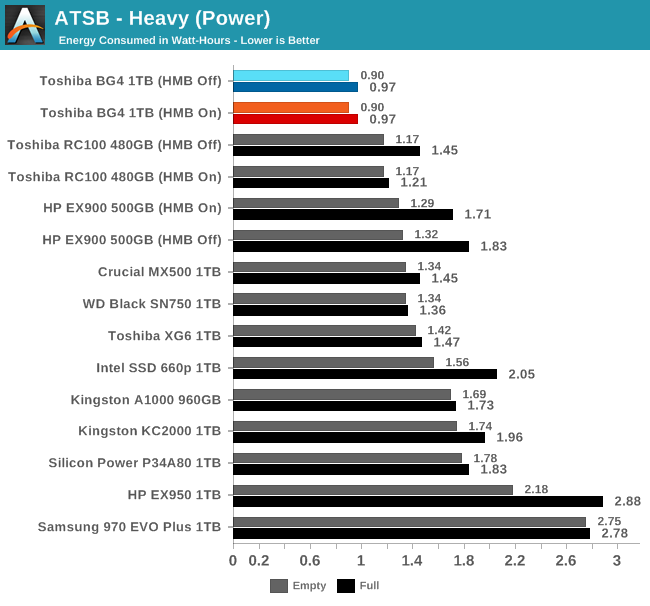 The BG4 turns in another set of excellent energy consumption scores. It's not an outright record, but it's the best yet from a NVMe drive.