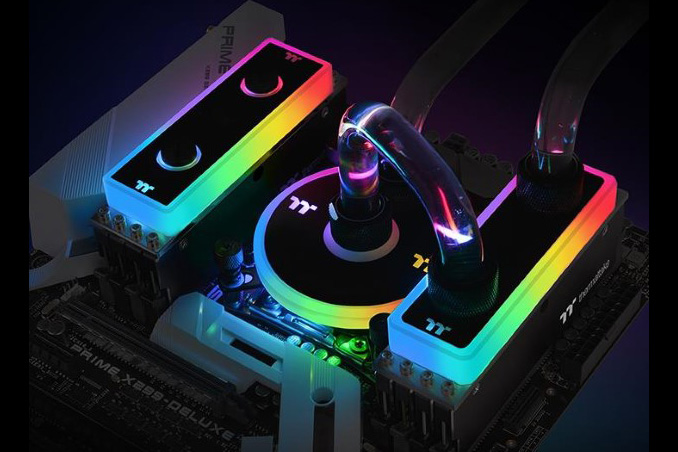 Seemingly intent on proving that everything in a PC should in fact be liquid cooled, Thermaltake this week has expanded its WaterRAM lineup of water-cooled RAM with DDR4-3600 kits.
Available as a 32 GB dual-channel/quad-channel kit, Thermaltake's WaterRAM DDR4-3600 (CL-W262-CA00SW) feature CL18 19-19-36 timings and 1.35 V operating voltage. The modules are based on tightly-screened SK Hynix's C-die memory chips, a 10-layer PCB, and feature XMP 2.0 profiles for easier overclocking.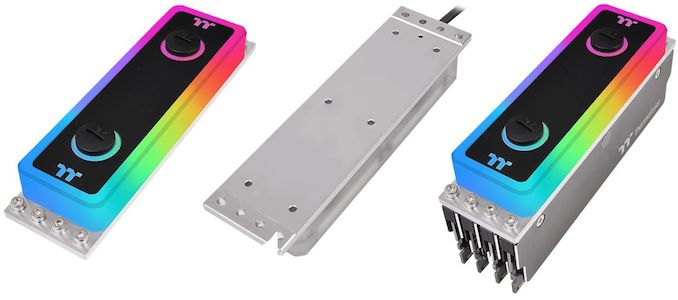 The key selling feature of Thermaltake's WaterRAM DDR4-3600 kit is its cooling system. It includes 2-mm thick aluminum heatsinks on the modules as well as a copper nickel-plated water block with a PMMA cover that is installed on top of the DIMMs. The water block is equipped with G ¼ fittings compatible with the majority of open loop liquid cooling systems. Meanwhile, following the latest trends, the water block features 12 built-in addressable LEDs that can be controlled using Thermaltake's hardware controller (bundled) or using software from leading motherboard makers, Razer Chroma, and Amazon Alexa.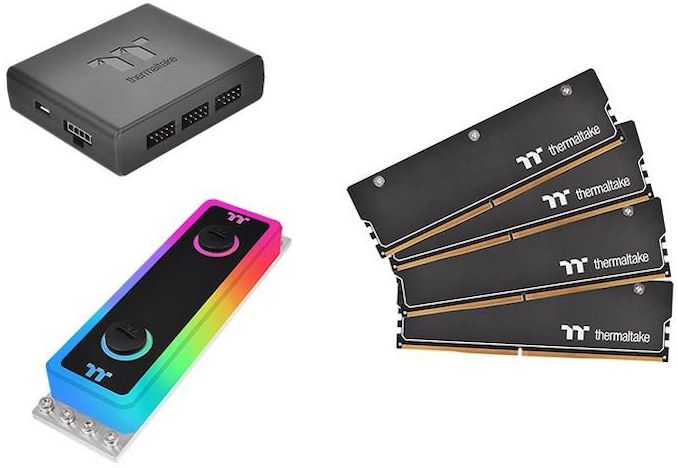 The manufacturer says that liquid cooling allows them to reduce RAM temperatures by 32% when compared to regular heat spreaders, a claim that has to be tested independently. Ideally, lower temperatures should enable at least some higher overclocking potential and/or improve stability.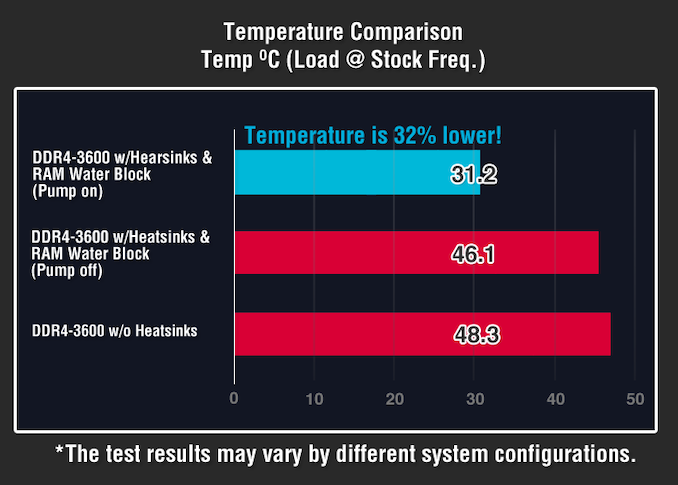 Thermaltake's WaterRAM DDR4-3600 kit will be available shortly. The modules themselves are backed with a lifetime warranty, whereas the water block is covered with a two-year warranty.
Related Reading:
Source: Thermaltake (via TechPowerUp)