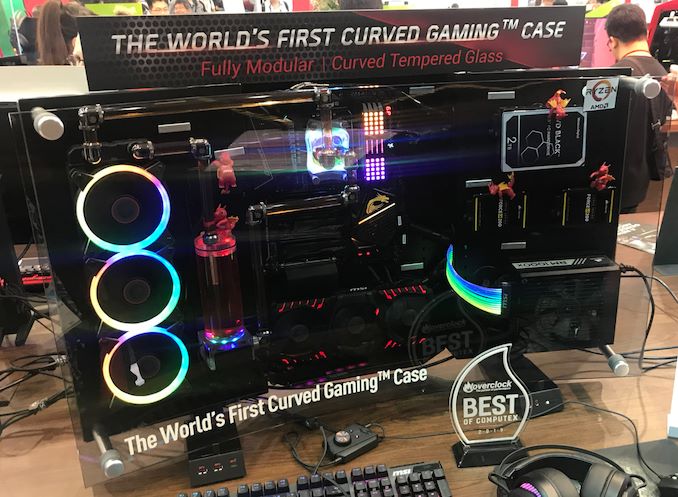 Curved gaming monitors have captured a rather notable market share in the recent years, so MSI decided to build an open-air chassis for PCs that would match design of curved LCDs. At Computex, the company showcased its first experimental curved gaming case, the MEG Alchemy 700X.
The 'world's first curved gaming case' from MSI is aimed at enthusiasts who would like to admire internals of their PCs as well as to showcase them to the others. The chassis is made of metal and features a curved tempered glass on the front.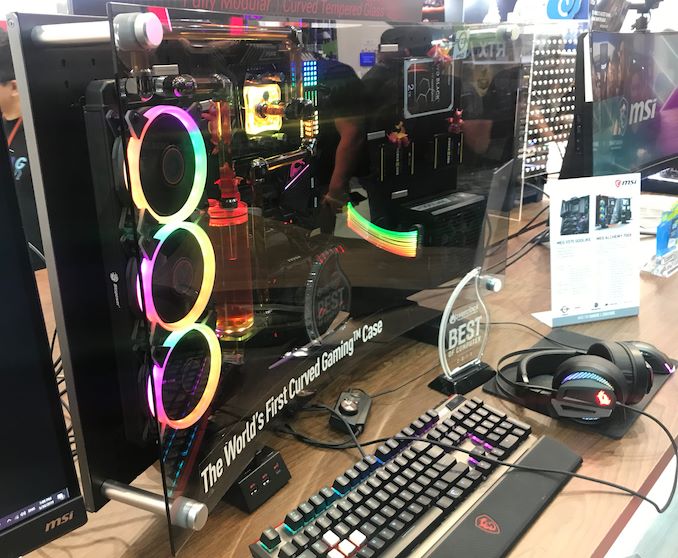 The case enables to build machines based on an ATX motherboard, a CPU with a liquid cooling system, as well as almost any graphics card. These systems can also accommodate two 2.5-inch SSDs or HDDs as well as one 3.5-inch storage device.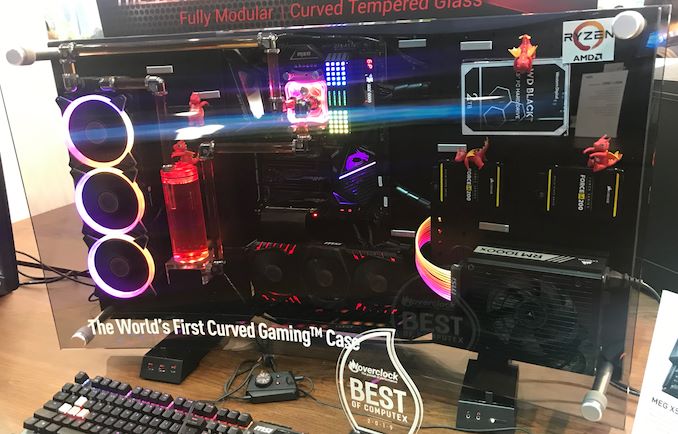 To simplify usage of the MEG Alchemy 700X, MSI installed two USB 3.0 Type-A connectors, a USB 3.1 Gen 2 Type-C port, as well as 3.5-mm audio connectors on its front.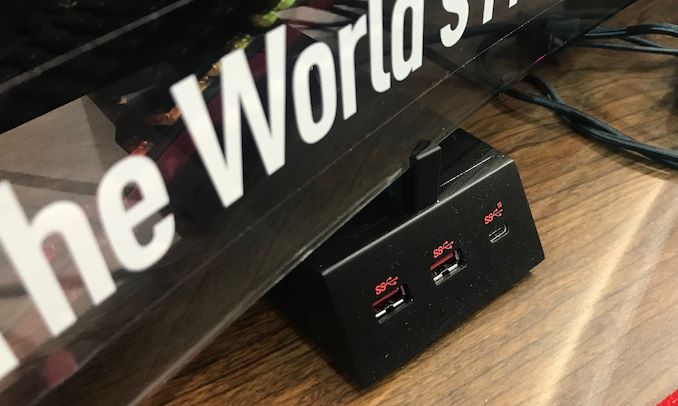 It remains to be seen whether the MEG Alchemy 700X becomes a commercial product or will remain a chassis used to demonstrate the company's flagship hardware at various trade shows. In any case, if MSI decides to commercialize this product (aiming modders or businesses, for example), expect it to be rather expensive as this will be a unique PC case.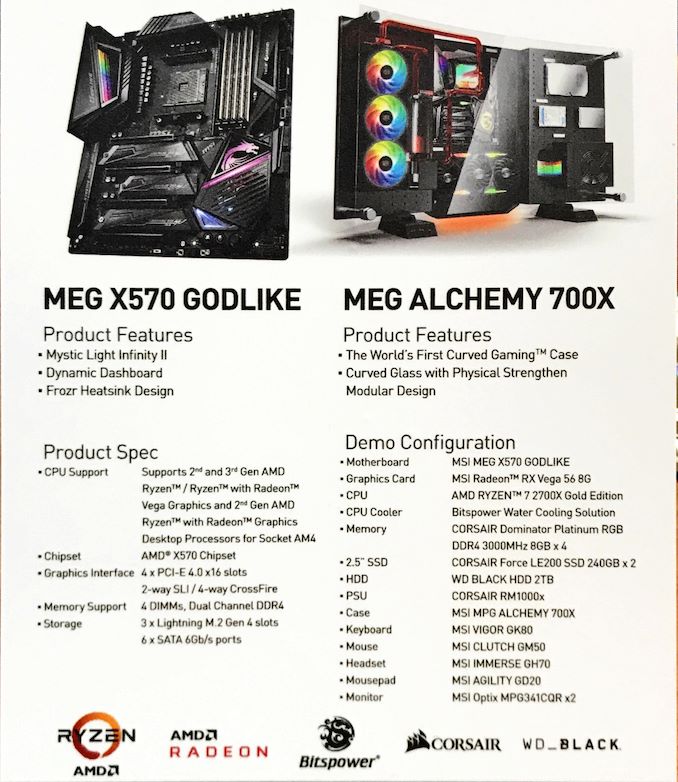 Want to keep up to date with all of our Computex 2019 Coverage?

Laptops

Hardware

Chips
Follow AnandTech's breaking news here!