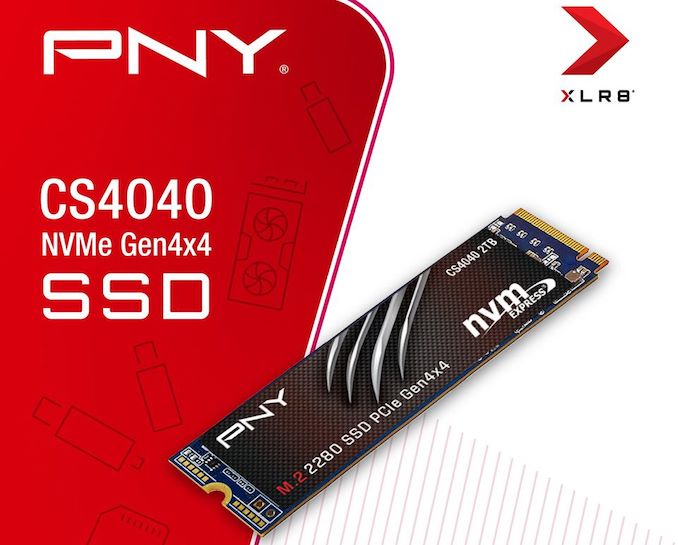 Since many high-end SSDs these days are bottlenecked by a PCIe 3.0 x4 interface, next-generation drives featuring a PCIe 4.0 x4 connector were among the highlights of this year's Computex. Being one of Phison's well-known partners, PNY showcased its upcoming XLR8 CS4040 SSD with a PCIe 4.0 x4 interface at the trade show.
PNY's high-end XLR8 CS4040 SSD is based on Phison's turnkey PS5016-E16 platform with 3D TLC NAND and will be available in 500 GB, 1 TB, and 2 TB versions. At present, PNY expects the drive to offer up to 4800 MB/s sequential read speed as well as up to 4000 MB/s sequential write speed in case of 1 TB and 2 TB models as well as up to 2100 MB/s sequential write speed in case of 500 GB SKU.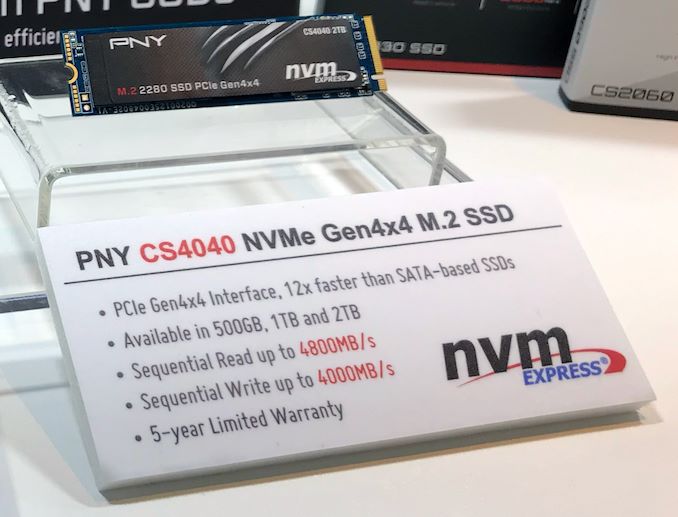 Based on vague comments by the PNY rep we talked to about availability timeframe of the drive and knowing PNY's inclination to firmware tweaking, we are not quite sure that the company will be the among the first to launch its PCIe 4.0 x4 SSD when the first PCIe 4.0 platforms hit the market this July. In fact, we would expect the company to take its time and do some tweaking.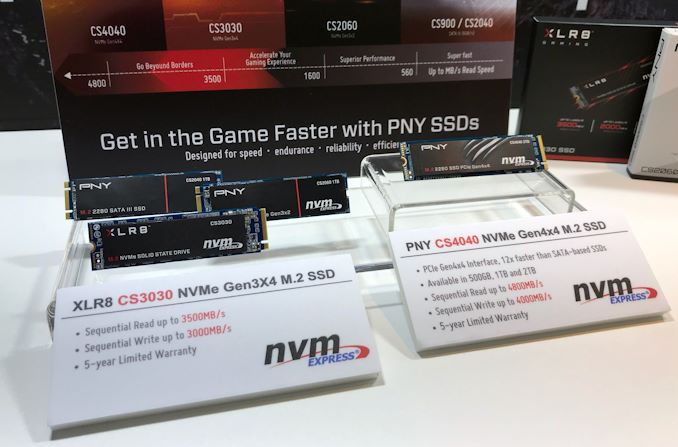 At Computex, PNY demonstrated its XLR8 CS4040 SSD with a very simplistic sticker that can barely be an efficient heat spreader. As Phison's PS5012-E12 and PS5016-E16 controllers have a TDP of up to 8 W, a proper heatsink might be needed to guarantee consistent performance. That said, we can only wonder whether PNY installs a heat spreader on its XLR8 CS4040 SSD to maximize performance under high loads, or goes with a sticker to maintain compatibility with existing and future notebooks.
Related Reading:
Want to keep up to date with all of our Computex 2019 Coverage?

Laptops

Hardware

Chips
Follow AnandTech's breaking news here!