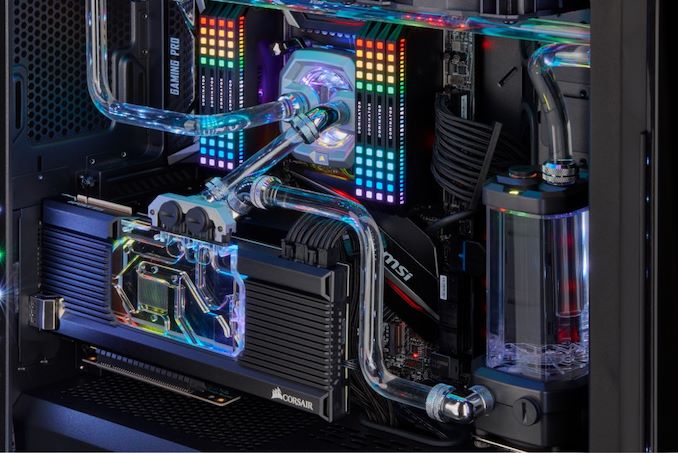 During Computex 2019, jack-of-all-trades manufacturer Corsair unveiled its brand new range of liquid cooling products to the world with its new Hydro X series. As the demands on current generation components increases in terms of power and heat, the Hydro X looks to offer users a more accessible way into the world of custom water cooling where traditional air cooling and closed loop liquid coolers aren't quite enough.
The Corsair Hydro X series of custom liquid cooling products expands across the entire range of parts needed to create a full custom loop which includes a pump, reservoir, radiators, fittings, tubing, coolants, and blocks; essentially everything needed to create a custom loop without needing to mix and match between different manufacturers.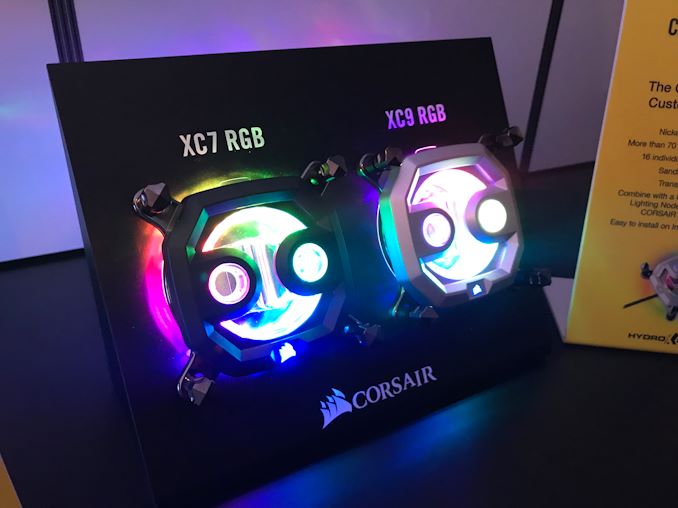 What makes the Corsair Hydro X series different from the rest comes in the company's ability to mass-produce the components with one key change. Corsair is using nylon as opposed to acrylic which is not only more versatile under taxing conditions, but acrylic is somewhat unreliable with different fluid types and prone to cracking under intense temperature shifts - and nylon is also more cost-effective, and easier to mass produce than acrylic. This gives them a manufacturing advantage over brands such as EKWB, which the Hydro X series is targetting on the market.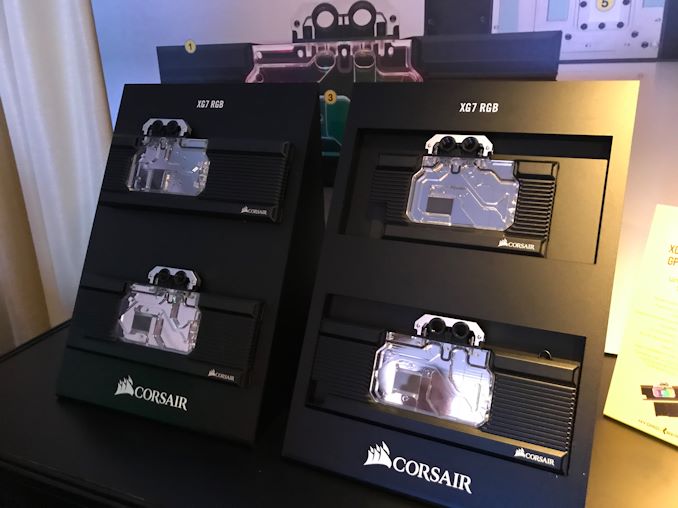 In its range is a variety of components including two CPU blocks, the XC7 RGB which is designed for the mainstream LGA115X/AM4 sockets, and the XC9 which caters to HEDT with support for LGA2011, LGA2066, and TR4/SP3. Both CPU blocks include a total of 16 addressable RGB LEDs which can be customized with the Corsair iCUE software, just like the rest of its ARGB enabled products. For graphics card are five different variants of its XG7 RGB GPU blocks which are full cover and offer support for the RTX 2070, 2080, and 2080 Ti founders edition models, with another set compatible with the older AMD Vega 64/56 reference models, as well as another for reference GTX 1080 Ti's too. Each CPU and GPU block comes pre-applied with thermal paste so users can directly install onto their components with minimal fuss.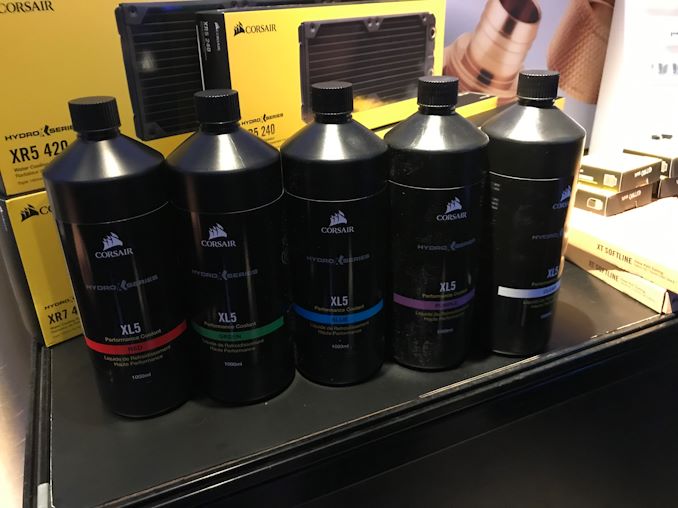 Corsair's Hydro X XL5 coolant produced by Mayhems
Also on offer from Corsair is a range is a new range of radiators which are available in two different thicknesses; 30 and 54 mm. The 30 mm thick radiators are available in 120/140/240/280/360, and 420 mm with the thicker 54 mm limited to just 240/360, and 480 mm. A full range of fittings with G 1/4 threads is available which have been developed in cooperation with Bitspower, with two different types of tubing offering users the option to go soft, or hard. The Hydro X hardline tubing is available in 14 mm OD which is constructed of PMMA, whereas the PVC soft tubing comes in 13/10 mm (ID/OD) sizing. For its fluid, Corsair outsourced the fluid to the legendary coolant manufacturer Mayhems and is available in green, red, blue, purple, and clear.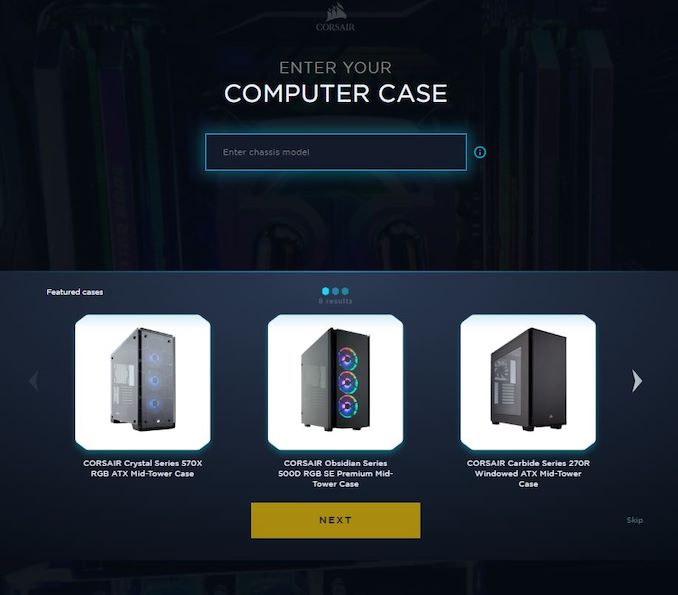 Corsair even developed its own custom liquid cooling configurator which features an easy to use and intuitive design. Users can allow Corsair to work out what's required for optimal performance by entering their components including CPU, GPU, case etc, or select their own and tally up at the end.
The Corsair Hydro X series of liquid cooling components are now available directly from the Corsair store, with the stock currently filtering into retailers at various prices depending on the components.
Want to keep up to date with all of our Computex 2019 Coverage?

Laptops

Hardware

Chips
Follow AnandTech's breaking news here!