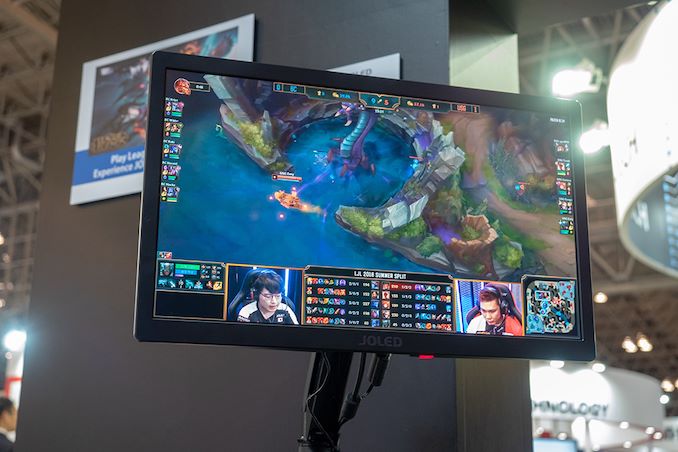 JOLED this week started construction of a new manufacturing facility that will be used to make displays using printed OLED technology. The factory will be able to produce hundreds of thousands medium-sized OLED monitors used for computer monitors, automotive applications, and so on.
JOLED, which absorbed the OLED operations of Sony and Panasonic, currently uses a 4.5 Gen production line in Nomi, Japan, to make its printed OLED screens. In addition, the company is building a new 5.5 Gen pre-process printed OLED plant near the same location that will become operational in 2020.
This week the company started construction of yet another a new post-process printed OLED facility in Chiba, which will be complementing the Nomi 5.5 Gen line. The factory will go online next year.
The production capacity of JOLED's facility in Chiba will be approximately 220,000 units of 10 to 32-inch OLED screens per month. Total floor area of the factory will be circa 34,000 square meters.
JOLED did not say how much money it invested it is new production facilities, but indicates that is using some of the funds amounting to ¥25.5 billion ($229.449 million) in total that the company had raised by a capital increase through the third-party allocation of shares.
Related Reading: