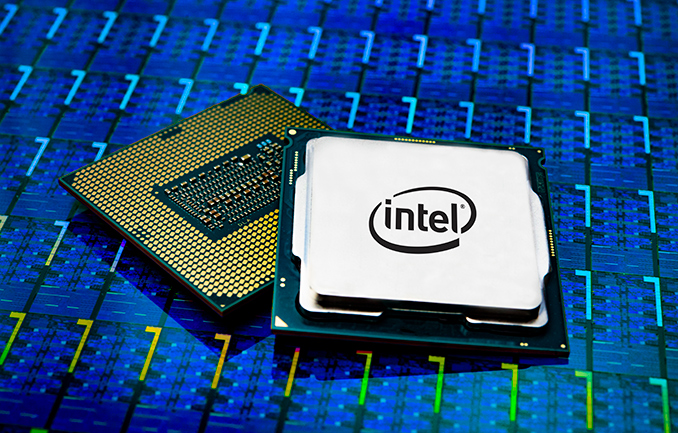 Numerous retailers this week have started to list a rather odd microprocessor, the Intel Pentium Gold G5600F. The latest Pentium targets entry-level PCs, yet it does not feature an integrated graphics core. The CPU is projected to be available in the near future, but for the moment many details yet have to be revealed.
Based on a listing at UK-based Kikatek.com, the Pentium Gold G5600F is a dual-core processor with Hyper-Threading clocked at 3.9 GHz and presumably featuring a 54 W TDP. Like other F-marked CPUs from Intel, this product lacks integrated graphics, so it needs a partner in the form of a discrete GPU, which changes their target market from entry-level office PCs to entry-level gaming/multimedia machines.
Intel yet has to disclose official MSRP and launch date for the Pentium Gold G5600F, but the existing Coffee Lake-based GPU-disabled Core i-series F processors cost exactly the same amount of money as their GPU-enabled counterparts. So F parts don't carry any real advantage, other than perhaps de-facto availability in situations when "normal" CPUs are missing.
As noted above, Intel's Pentium G5600F is certainly not the only processor from the company that lacks an integrated GPU. The manufacturer recently introduced a host of Core i3/i5/i7-branded processors with F-suffixes aimed both at overclockers as well as regular users. The launch of the initial F parts was plenty odd on its own, given that it doesn't seem like Intel should have too many chips lying around with bad iGPUs, but the fact that they're apparently continuing to roll out more and more SKUs from top-to-bottom price points just makes the whole matter even odder.
Intel does not comment on unreleased products, their prices, and positioning. So it remains to be seen how exactly the CPU giant is going to market these entry-level processors without an integrated GPU.
Related Reading:
Sources: Kikatek, momomo_us/Twitter, Tom's Hardware